Last week, students at New York Film Academy's Los Angeles campus spent an evening with the creators of The Rolling Stones Rock and Roll Circus, one of the most celebrated films of the English rock music scene of the 1960s. Director Michael Lindsay-Hogg and Cinematographer (and NYFA LA Cinematography Chair) Tony Richmond regaled the students with tales of a wild 30-hour shoot that took place in December, 1968.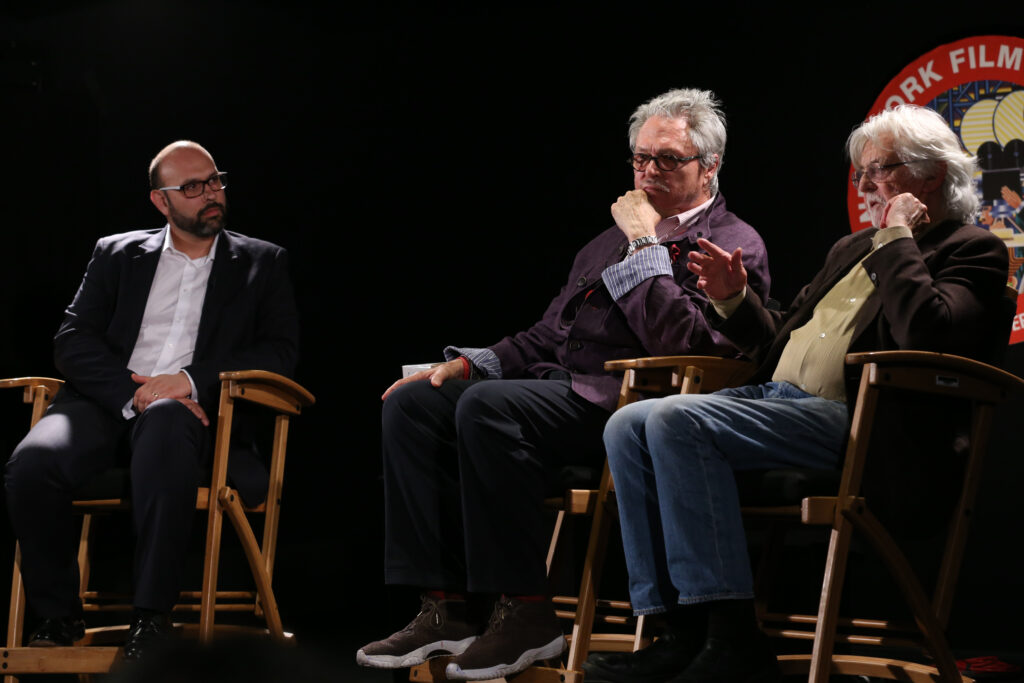 Featuring performances by The Who, Jethro Tull, Taj Mahal, Marianne Faithfull, John Lennon, Eric Clapton, and The Rolling Stones themselves, The Rock and Roll Circus was a one-time event staged by the Stones to offer local fans an intimate concert experience set in a tawdry European traveling circus tent. The idea was to celebrate the music and not the trappings of the glamorous rock and roll life. The attendees of the concert were witness to music history as they watched a gathering of rock superstars playing for the fun of it to a crowd of about 300 people. The students at the film screening witnessed a document of one of the most creative and influential musical scenes—namely, London in the late '60s.
Michael Lindsay-Hogg, who directed the film, is a music video and documentary pioneer. He made (with Tony Richmond), the Beatles' final feature film, Let It Be, as well as Simon and Garfunkel: The Concert in Central Park; Paul Simon, Graceland; and Neil Young in Berlin, among many others. Michael also directed many seminal music videos including videos for the Stones' songs "Start Me Up," "Jumpin' Jack Flash," "Angie," and "It's Only Rock 'n' Roll." Michael also directed many Beatles music videos, including "Paperback Writer," "Hey Jude," and "Revolution." All this, in addition to directing many critically acclaimed feature films including Master Harold and the Boys, Nasty Habits, and Frankie Starlight, and television series such as "Ready Steady Go" and "Brideshead Revisited (for which he won the BAFTA award)."

Anthony Richmond was a camera assistant on Dr. Zhivago, A Funny Thing Happened On The Way To The Forum, From Russia With Love, and Francois Truffaut's Farenheit 451. Tony then went on the be the cinematographer of dozens of films, including The Man Who Fell To Earth, Don't Look Now (for which he won the BAFTA award), The Sandlot, Stardust, Legally Blonde, and Ravenous. Tony was also responsible for lensing many seminal rock and roll films, including Sympathy for the Devil (for director Jean-Luc Goddard), The Who's The Kids Are Alright, and Glastonbury Faire.
NYFA Dean of the College, Sonny Calderon, who moderated the evening's Q&A, encouraged the students in attendance to take Michael and Tony's lead and do what they love. "After speaking with these two legends, I was impressed by just how much they love telling stories. They cannot imagine a life where they weren't constantly creating films, videos, and shows, and they do it for the love of sharing stories."
When asked what he hoped NYFA students would take away from the screening, Tony responded "We were veritable kids when we filmed the show. We were inventing techniques as we went along in order to accomplish our vision. We even engaged a French camera company to fashion a system for us that enabled Michael to direct the film like a live show, thus preserving the energy of the performance. These cameras were regular TV studio cameras but had beam splitters installed into them so that 50% of the light coming in through the lens would be funneled to Michael in the control room, and 50% went to a built-in 16mm camera that served as our image capture medium. Michael was cutting on the fly like a live TV show in a control truck, calling the shots to the various camera operators. To my knowledge, this was the first time film had been used for a live show in this way."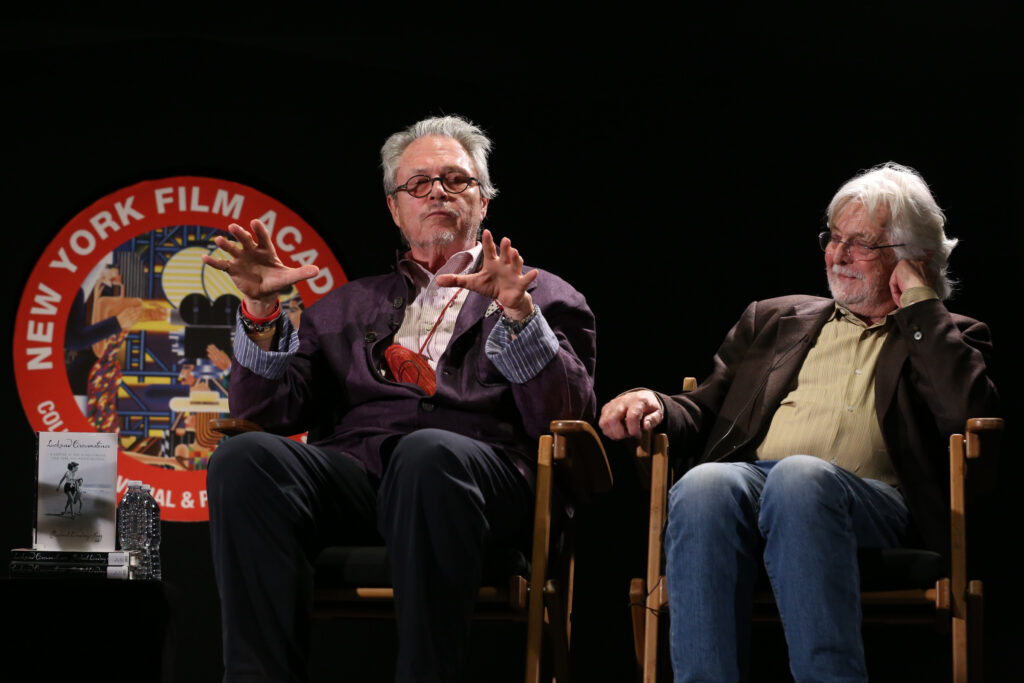 About the screening, Michael says "Under Sonny Calderon's alert questioning, Tony and I were able to re-create for the students the making of 'TRSRNRC' and also about those times, the middle 1960s, when the world was changing under our feet and before our eyes. London then was a terrific place when all these extraordinary musicians were exploding and sending their shards of brilliance around the globe. But we hoped the students didn't just see this as a trip to Lake Nostalgia, but also as something made by a group of people who were passionately involved with what they were doing, and wished to encourage them to find their own heroes and heroines and projects to go for and things which may seem at first daunting but with application and wit, will soon be theirs."
Many of the insights shared by Michael Lindsay-Hogg can be found in his recently-published memoir, "Luck and Circumstance," which details his fascinating life growing up and working with many of Hollywood's greatest talents.
New York Film Academy thanks Michael Lindsay-Hogg for speaking with our students, and we very much look forward to more conversations with him to come.
by nyfa