Guest Spotlight: Who is Thomas Werner? 
Thomas Werner, Author, Consultant, and Instructor with the New York Film Academy joined global viewers with host, Liz Hinlein for our June 30th 20/20 Online Series. Werner is the author of The Fashion Image with a second book on the way.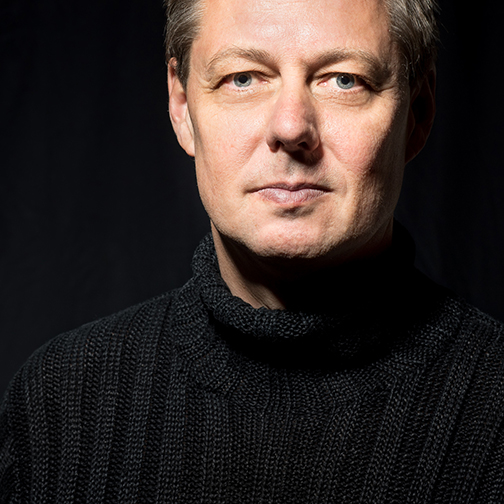 Now a Consultant and Founder of TWP Creative Edge, Werner supports artists and students to achieve their goals as they pursue careers in Fine Arts. As a Curator and former Owner of the Thomas Werner Gallery in Manhattan's Chelsea Art District, Werner built a robust network of art collectors over the years, during which time he developed a keen eye for various qualities of work. It's from this experience that Werner is able to support students with active, hands-on learning experiences. 
Every Artist Needs Funding. What Do I Keep in Mind for Grant-Writing? 
Short answer: start small. Thomas Werner advises artists to begin with small funds in order to build experience in the skill of grant-writing. For example, he suggests beginning with $2,000 or $3,000 total funds at a time. Once new artists perfect their writing style based on successes and failures, Werner suggests targeting larger funding opportunities. 
A grant is "not about me and my artistic vision," says Werner, but rather a description of "how you're going to make that vision happen." In order to set realistic expectations for a project, writers should remain clearly defined in their scope of work that ultimately fits the mission of the organization. According to Werner, sometimes organizations will ask for budgets, so it's critical that young artists keep their goals in check. At the end of a project, you will be expected to deliver on what you promised. 
An Artists's Life on Social 
Young artists may already have a social media presence on several different platforms. But Werner advises keeping professional and personal lives separate. While artists are human and may be expected to showcase themselves in some of the content they promote, Werner advises keeping the content focused on the work itself. In order to do so, artists may consider creating separate social media handles for the "brand". 
Actively promoting your brand is equally as important as having an online presence. Werner suggests a few channels for emerging artists to showcase themselves and their work. For example, he discusses his own presence on Instagram (you can follow Thomas Werner @thomaswernerprojects) and encourages artists to showcase their work in popup shows. 
In-person and virtual networking offer a much-needed avenue for artists to grow their access to collectors. As a former gallery owner, Werner reminds viewers to pitch to smaller galleries alongside larger names. The reason: smaller gallery owners have a huge network of collectors given the fast-paced nature of their work. 
Hang in There 
Werner offers a few truths. He relays, "no one says ' your work is amazing, we're going to fund what you do' forever," which means for emerging artists, grant-writing is an essential part of your career. As a consultant, Werner prides himself on his with students to advance their careers with tactile learning. With him, the interactions are not simply transactional. 
Werner takes time to understand his client's process. For example, he takes time out of his schedule to learn how the artist creates by visiting the studio or area in which they work and notes any blockers as part of the artists' process. Anticipating criticism is one very real disincentive for artists to actively showcase their work.
As a motivation for those who may be experiencing this fear, Werner shares a story from his own experience starting out in the field. During his early years exhibiting his work, much of his work was severely criticized by his own educators. He says, "the work I exhibited–I was told was awful," Werner pauses before continuing, "but it sold. That's why I don't tell people that their work is awful." 
As Werner advanced his career, he became his "biggest critic." Now hyper-aware of everything related to his work and his business, he shares that his journey from curator to gallerist offered experiences that enhanced his ability to tune in with the qualities of his work that are more likely to sell. 
Get in Touch with Thomas Werner
If you're a student or young artist interested in learning more about Thomas Werner, his background, or his ongoing support for emerging artists, follow or DM Werner on his Instagram profile (@thomaswernerprojects) or visit his website thomaswernerprojects.com. 
Don't miss our next 20/20 Online Series with Liz Hinlein by registering directly on our NYFA Events page. The virtual event is held every Wednesday at 3 pm EST. 
Host Spotlight: Who is Liz Hinlein?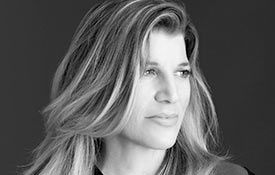 Liz Hinlein is the Creative Director of Filmmaking and Cinematography with the New York Film Academy. During her tenure, she created our popular weekly virtual event, The 20/20 Series. 
Hinlein is an award-winning DGA director and graduate of the NYU Tisch School of the Arts. Her background in filmmaking and media content includes a robust portfolio of work that spans feature-length films, commercials, and music videos for artists including Mary J. Blige, Britney Spears, Quincy Jones, Incubus, and Fishbone.
The 20/20 Series is a pop-up virtual event that takes us into the homes, hubs and workspaces of an array of dynamic creative visionaries to allow for relaxed, engaging conversations on craft, creation and artistic vision.
Each conversation with a creative visionary features 20 minutes of discussion with a moderator and a 20 minute Q&A from YOU, the audience.
This event is open to the public, as a means of promoting global connection and creativity, a key mission of NYFA.
You can catch videos from The 20/20 Series as they are released, here. 
by nyfa