Sony Pictures has recently announced that they will be producing a film regarding the controversial issue of concussions in professional football. The film, which will star Will Smith, is based on a GQ article entitled, Game Brain. With the evolution of fantasy football and additional games being broadcast outside of "Football Sunday," the NFL has become the premier sport in terms of entertainment. But, this is nothing new. Over the years, Hollywood has turned to the popular sport to give its own perspective on the prevalent game we all know and love. The New York Film Academy decided to take a look back at some of these films which tackle football.
Any Given Sunday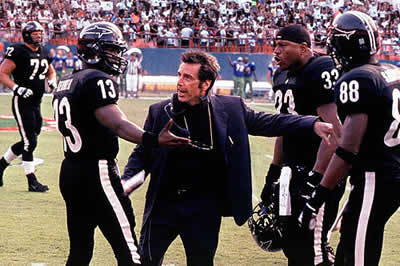 Directed by Oliver Stone, a man who never shies away from controversial subjects, Any Given Sunday gives its audience a unique inside look at the gladiatorial-like atmosphere that is professional football. The film is comprised of an All-Star cast, including Al Pacino, Cameron Diaz, Dennis Quaid, James Woods, Jamie Foxx, and many more. The story revolves around a fictional team called the Miami Sharks and focuses on the potentially season ending injury of their aging star quarterback, Jack "Cap" Rooney. (A common occurrence for those of us who follow football.) We meet coach Tony D'Amato (Al Pacino) who is forced to replace his quarterback with erratic rookie Willie Beaman (Jamie Foxx). While the film has its ups and downs, capturing the on and off field drama associated with the organization, it does most certainly have its share of hard-hitting action. In fact, keep your eyes peeled for a jarring hit that causes one player to lose an eye.
 Brian's Song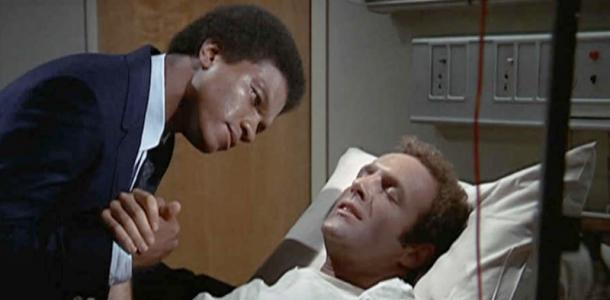 A 'sports movie' classic. If your father or uncle hasn't sat you down to watch this or if you haven't sat down to show your own son or daughter, do yourself a favor and get on it! Brian's Song is based on the real-life relationship between Chicago Bears' players Brian Piccolo and Gale Sayers as they both deal with the heart-breaking news that Piccolo is dying from embryonal cell carcinoma. Perhaps one of the most sappy and heartfelt sports movies of all-time, this is the one film in which men are allowed to cry.
 Jerry Maguire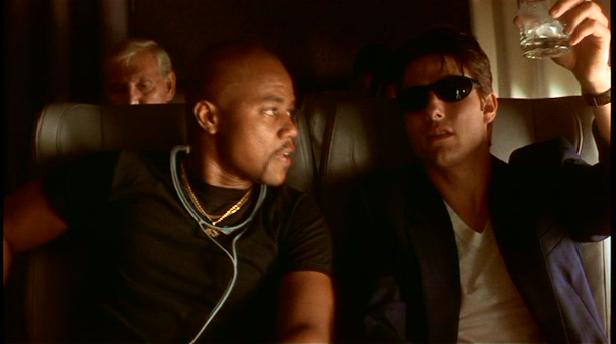 In this 1996 hit, director Cameron Crowe gives the audience a look inside the world of a sports agent, played by Tom Cruise, who represents a hot-shot wide receiver, played by Cuba Gooding Jr. A film that boasts several quotables, most notably, "Show me the money" and "Who's coming with me?" the story focuses on loyalty and morality in an environment that doesn't typically breed this sort of behavior. And guys, you can actually watch this one with your girlfriend.
 Little Giants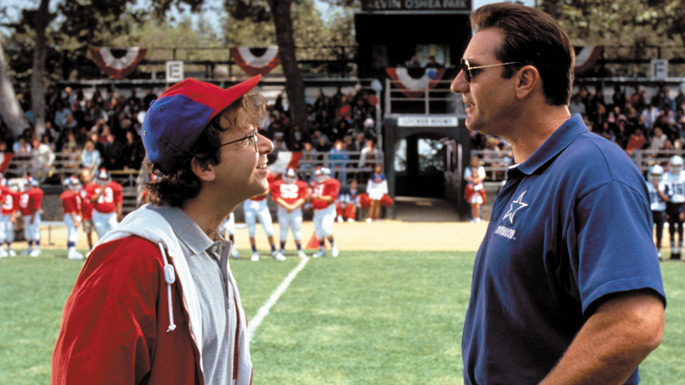 In some small towns, pee-wee football is everything and not every kid gets a chance to take part of it. Such was the case for the film's town of Urbania, Ohio where only the best kids could play for the Cowboys. That is until a band of misfits, coached by Danny O'Shea, form their own team and compete against O'Shea's Heisman winning brother's Cowboys. A fun family film that is worth the watch if only to see the dueling brothers, played perfectly by Rick Moranis and Ed O'Neill. Oh, just one thing, don't mess with "Ice Box."
 Big Fan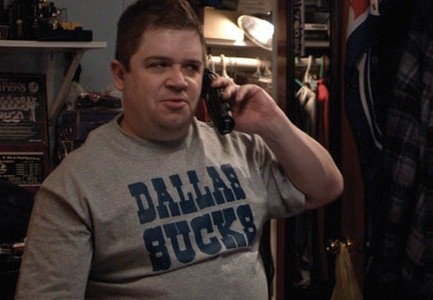 A household name for any stand-up comedy enthusiast, Patton Oswalt takes on an unexpected role as a crazed, die-hard New York Giants fan who vehemently despises a Philadelphia Eagles fan. While this is somewhat understood for fans of these rival teams, the level in which the rivalry reaches is hopefully far from reality. What starts out as fun and games amongst enemy fans, turns out to be a deadly situation, which few can imagine – perhaps except the truly insane die-hard football fans.
 Rudy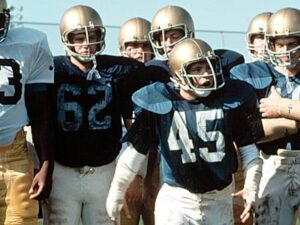 Rudy, Rudy, Rudy: a chant that anyone who has seen the film would know all too well. Another true story based on a die-hard Notre Dame fan who ends up walking on to perhaps one of the most competitive college football programs in the NCAA. While Rudy may only get in on one actual play (he does make a tackle), it is an unprecedented story in terms of perseverance and will power. If you ever feel that you can't accomplish a goal in life, watch this, and it will change your mind.
Which football movie is your favorite? Perhaps we even missed yours. Let us know in the comments below!
by nyfa