On July 16, New York Film Academy (NYFA) welcomed Brooklyn-based photographer and director Tory Rust for a guest lecture at the New York campus. Raised in Fargo, North Dakota, Rust currently works with major brands and publications to create bold images and videos for campaigns and editorials, and considers her work to be accurate representations of her obsession with saturated colors, high energy, and junk food.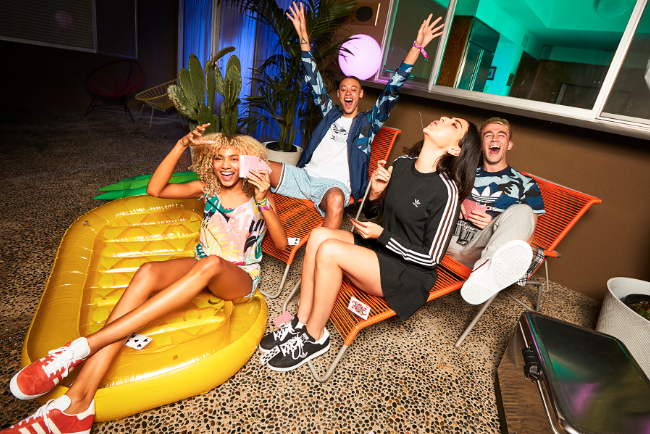 Speaking to NYFA students from multiple disciplines, Rust shared stories of her experiences working as a photographer and director for global beauty, fashion, and lifestyle brands and magazines. She offered an inside look at some of her recent photography and video projects, including a NYLON Magazine digital cover, GLAMSQUAD product launch, BUSTLE x Calvin Klein branded content, and an in-depth DJ shoot at this year's Coachella music festival.
When touching upon her experiences, Rust lent an air of relatability to the lecture, with her bubbly personality shining through as she explored her work and offered advice on standing out and finding success as a photographer in New York City.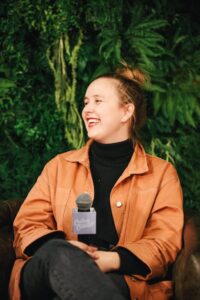 She noted that stepping out of her comfort zone is still a challenge, but that "it's all growing pains," and that it's particularly challenging when there are multiple clients on one set. A self-proclaimed "hype person," Rust shared that one of the most important parts of her job is bringing creativity and energy on set with her, as this energy has a direct impact on the clients and cast of the day.
Rust also addressed how having an agent has impacted her career, observing that it changed her overall workflow, as her agency (Apostrophe) handles job estimates, offers guidanceon rates, and takes care of the majority of her promotions with ad agencies, brands, editorial houses, producers and more. When asked how she decides whether or not to take a certain job presented to her, Rust offered, "It has to check two out of my three requirements: it's something that I genuinely want to do creatively, it's good money, or I like the people." As a follow-up, she cheekily advised, "Find the balance between paying to live and keeping your sanity."
A strong advocate of being persistent in the pursuit of projects that inspire you, she advised students to convert emails and direct messages to face time as quickly as possible, and to never stop reaching out. As a final thought, she touched on identifying and creating a personal brand: "Keep your brand tight. Show your personality, but mostly show your work, and make sure it's what you want to do."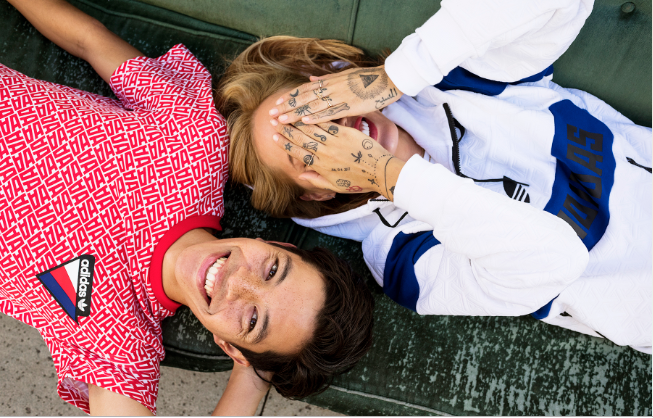 New York Film Academy thanks photographer and director Tory Rust for sharing her experiences and vibrant portfolio, and wishes her the best as she continues to find success in shooting creative projects that inspire her and those around her.
by nyfa