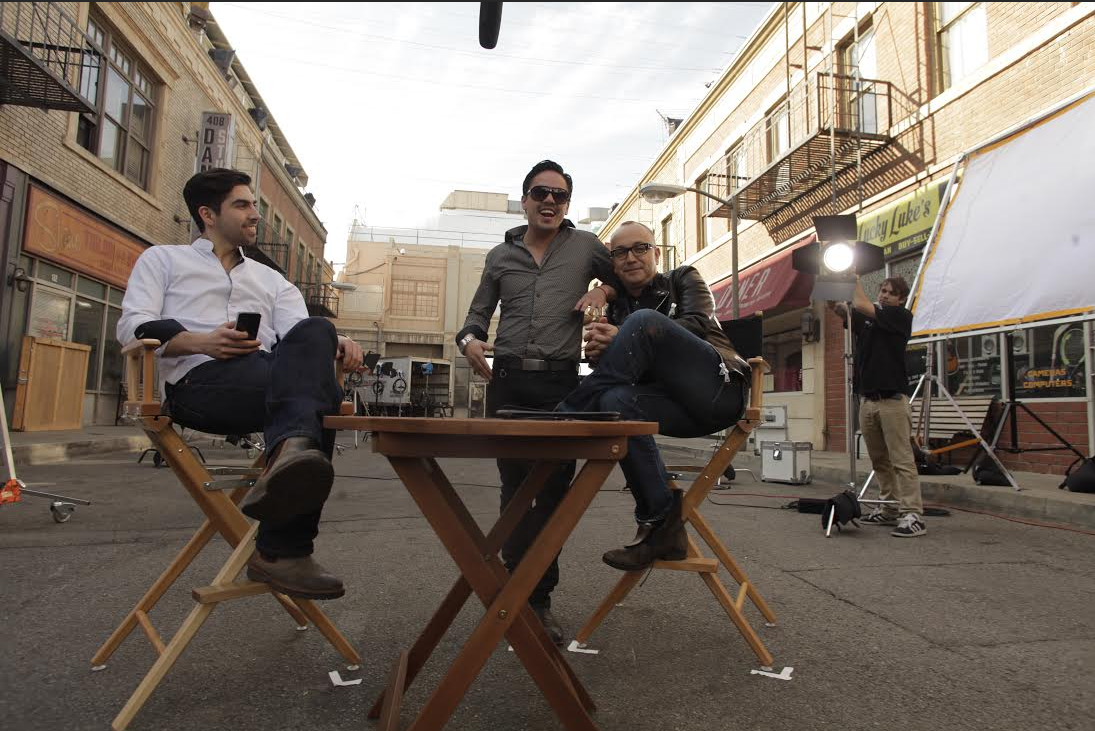 One of the many positive aspects of attending a film school like New York Film Academy is the opportunity to meet and collaborate with motivated and creative artists. What's fascinating about the collaboration between former NYFA students, Ion Beroiz and Ivan Leon, is their partnership came after not having seen or worked with each other for nearly eight months. Ivan, originally from Bogota, Colombia, had the desire to start his own production company, but needed the right partner who shared a similar passion of producing quality content. After discussing his ideas with Ion at party in Los Angeles, the two of them soon found themselves on the same page. Two days later, they registered the corporation name Fact Productions, Inc. They haven't looked back since.
Since it's nearly impossible to start from scratch and acquire paid clients, the duo put together a few spec commercials, using footage from their NYFA productions, stock footage, and personal videos. Soon after, they submitted their best commercial for a contest and were awarded second place. Now that they were "on the map" and beaming with confidence, they were able to parlay the victory into a few video gigs for some local restaurants. Not exactly international acclaim, but certainly a step in the right direction for a blossoming young production company.
It wasn't long until NYFA was on their mind again. The duo pitched two more commercial ideas to NYFA Los Angeles' Jean Sherlock and Dan Mackler. Jean and Dan were quite taken with their ideas and decided to assist in the production of another spec commercial, providing more quality content for Fact's reel.
After improving the portfolio, they landed their first major client: Samsung. The production called for a voice-over in Hungarian and re-editing two commercials—washing machines were the product. Following Samsung, Fact began working with Mattel, producing internal communications.
As the ball continued to roll, a friend of theirs was able to introduce them to a contact at the record label, Universal Music Spain. It just so happened that the label was looking for a production company to take the lead on an upcoming video. Perfect, right? Well, they only had six days to prep! Looking back at their NYFA days, they realized, six days was plenty of time. They locked treatment with Universal two days before the shoot, providing them with 48 hours to produce a music video with full crew, 22 extras, a big band from Spain, and a mega star of the Spanish rock world, Enrique Bumbury. A hell of a challenge, to say the least.
Fortunately, the team pulled it off. The band was thrilled with the final product and so was Universal. After that, the phones were ringing.
"No matter how big or small our projects are, we always prepare them in the way our mentor from NYFA, Jonathan Pope Evans, told us, 'As detailed as possible'," said Ivan. "As Ion and I say, going to set is like going to war. We got that sense of preparation from NYFA."
Fact's most recent project was a music video for the band Marlango, featuring their new single Dinero. Have a look at the video below!

by nyfa