I have finally come up for air and have some time to write a few words to share more of the amazing whirlwind of joy that we have experienced this summer. Many of the faculty who were away on summer professional gigs have now begun to return, while others in pre-Broadway tryouts are beginning new rounds of rehearsals. The second year students are in the early planning stages for their Movie Musical and are continuing to hone their audition, vocal performance, acting, and dance skills. The second semester group, growing by leaps and bounds, will take a break from their intense schedule to see the Broadway musical Kinky Boots tomorrow. (As a side note, one of my former students, Caroline Bowman, was in the show until recently when she left to play Evita in the national tour.) Soon, the second semester students will be preparing to put together the materials for their end of semester showcase that will be performed at the June Havoc Theatre in September.
Our summer high school group was the biggest and the most talented group we have seen in a long time. Their final showcase, directed by faculty member Chad Larabee, with music directed by Kevin White, was a wonderful celebration. In this photo you can sense the joy and authentic exuberance.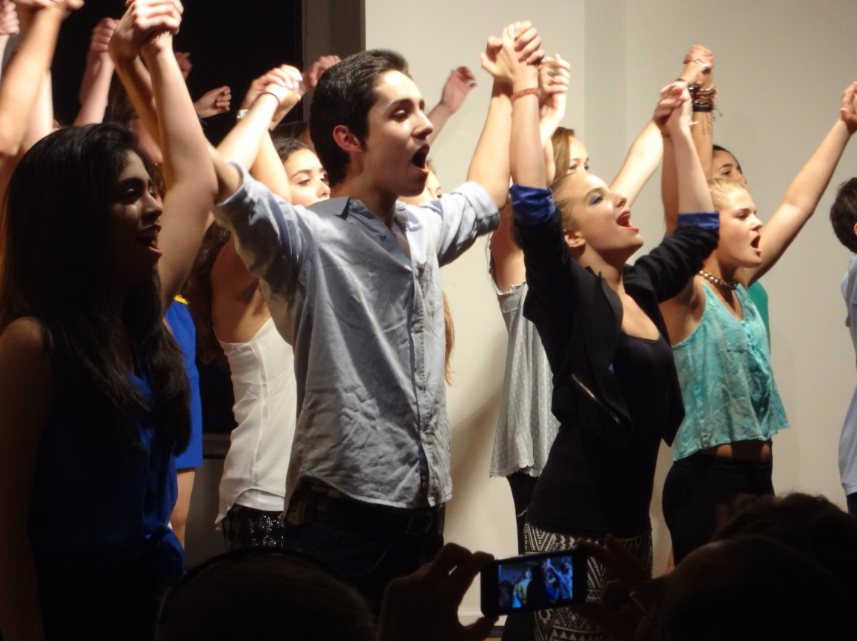 Our four-week adult intensive was an extraordinary collection of talented performers from around the world. They all recognized early on that they were a special group capable of creating memorable moments of excellence and making life long friends. Their work ethic was infectious and the whole academy could feel their focus and dedication. Their end of term performance, directed by D.J. Salisbury and music directed by Daniel Lincoln, was also an extraordinary celebration that allowed for an amazing display of talent and growth. This photo, taken moments after they received their diplomas, captures their uninhibited spirit.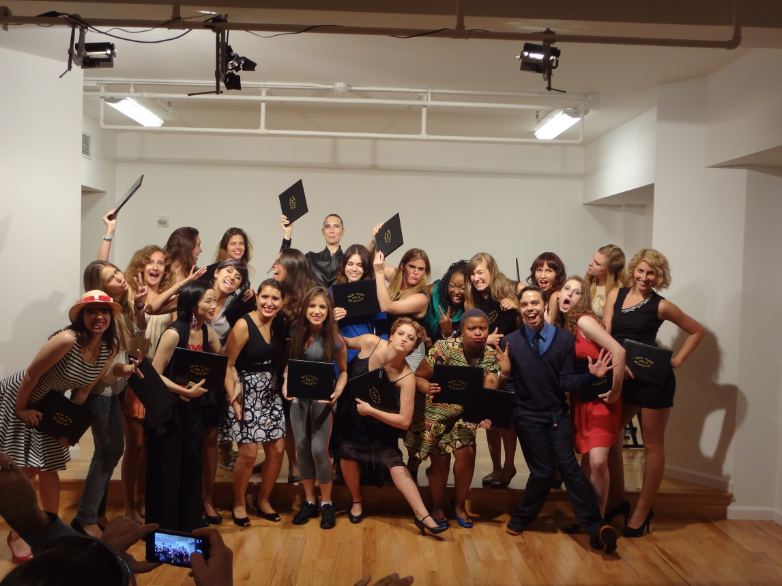 Joining us once again was our much-anticipated Pastudio group from Buenas Aires, Argentina. Their leader, Cris Hansen, has reason to be proud since they continue the tradition of bringing serious, open, and receptive students. The group worked hard for a full week and on the eighth day presented a very enjoyable "open class." They are pictured here with Mr. Hansen, and their Musical Theatre teachers Frank Lindquist, Sara Antkowiak, and Neva Rae Powers who also directed their showing.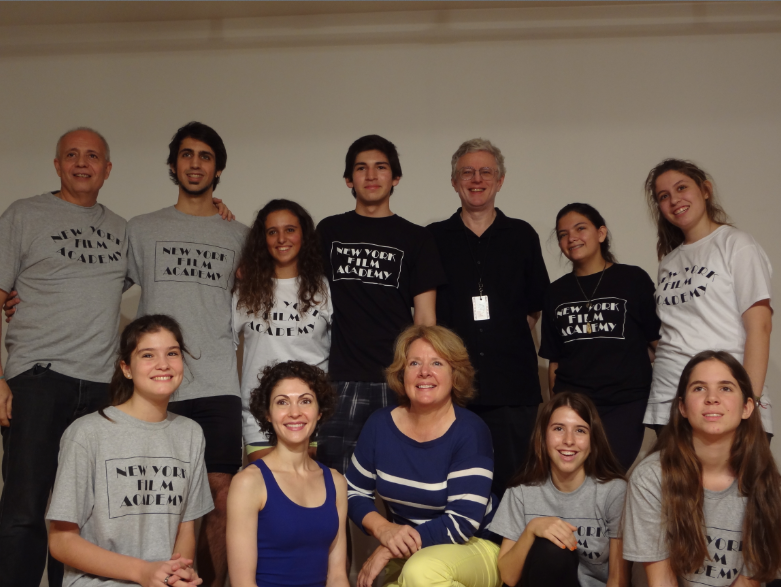 All in all, a very successful summer filled with great memories, good times, excellent performances, and the simple joy of doing what we love and loving what we do.
Cheers,
Mark Olsen, New York Film Acdemy Musical Theatre Chair
by nyfa