The New York Film Academy (NYFA)'s New York City campus recently hosted nearly 50 veterans, active-duty military personnel, and dependents for an evening master class in the application and principles of light in digital photography.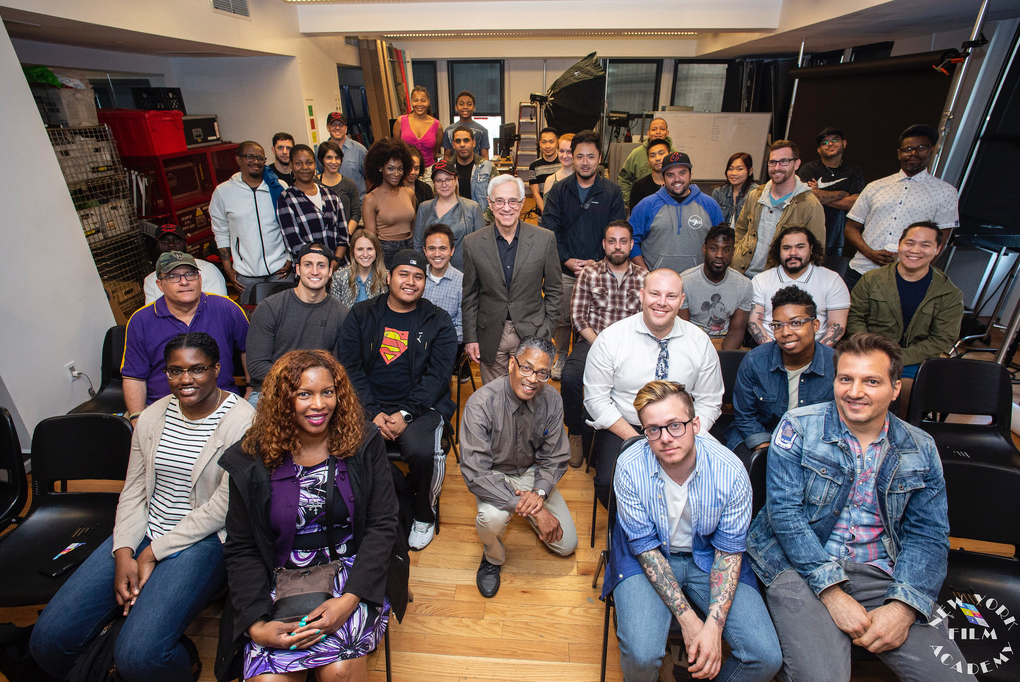 Chair of the NYFA Photography Program David Mager facilitated the three-hour workshop.
Professor Mager's lecture Principles of Light served as a great introduction to the laws and active principles behind the lighting of any scene. Attendees learned to approach a shoot with a pre-visualized idea of what story they want the light to tell.  
Both the lecture and hands-on exercises guided attendees to see what different types of light look like, and how to think about lighting as an essential tool in image creation. See more photos from the day here.
NYFA's Chair of the Veterans Advancement Program, The Honorable Colonel Jack Jacobs, treated the participants to welcome remarks.
NYFA provided this photography workshop at no charge to the veteran participants as part of the institution's support of service members residing in the communities where NYFA has U.S. campuses: Los Angeles, New York City, and South Beach (Miami). In the past two years, NYFA's Division of Veteran Services has provided more than a dozen such free masterclasses in various filmmaking related disciplines including Acting, Screenwriting, Filmmaking, and Acting for Film.
by nyfa