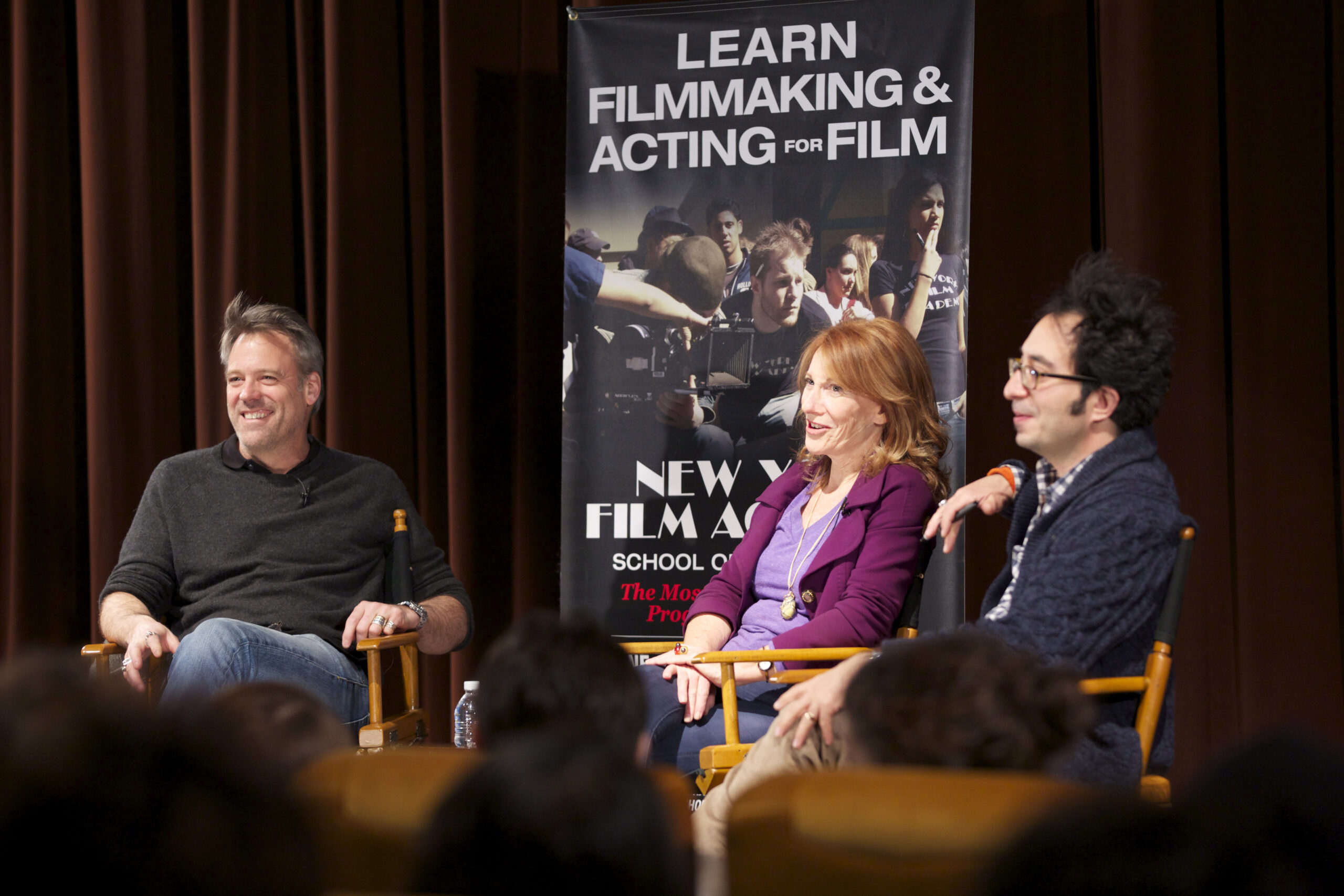 Over 400 students signed up to attend Oscar-winning cinematographer Wally Pfister's Q&A in after the screening of Inception for New York Film Academy in Los Angeles. The atmosphere in the room could only be described as a rock concert. And though Pfister was recovering from a bout of food poisoning, he wasn't going to let down the auditorium full of excited students, who greeted him with cheers of "Wally! Wally!" He spoke about his long-time collaboration with Chris Nolan, saying, "Chris is an incredible storyteller and incredible screenwriter."
Following an interview with producer Tova Laiter and Cinematography Chair Michael Pessah, Pfister took questions directly from the students who lined up in what can only be described as a conga line to ask the master about his work. "You have to take risks," he said. "That's what will make your career last longer. You have to fight to get your vision on the screen (but not fight with your director)."
Besides winning the Oscar for Inception in 2011, Wally also garnered Oscar nominations for The Dark Knight, The Prestige, and Batman Begins, and is well known for his work on Insomnia, The Italian Job, Moneyball, Memento, and The Dark Knight Rises.
MFA Screenwriting student Jordan Farrester said, "It was great to be there with someone who has worked on some of the biggest films of the past ten years. He was really thoughtful and insightful, and had a lot to say about the industry and his vision."
Pfister's latest project is his feature film directorial debut, Transcendence, starring Johnny Depp, and written by NYFA instructor Jack Paglen. The film is slated for release in 2014.
by nyfa