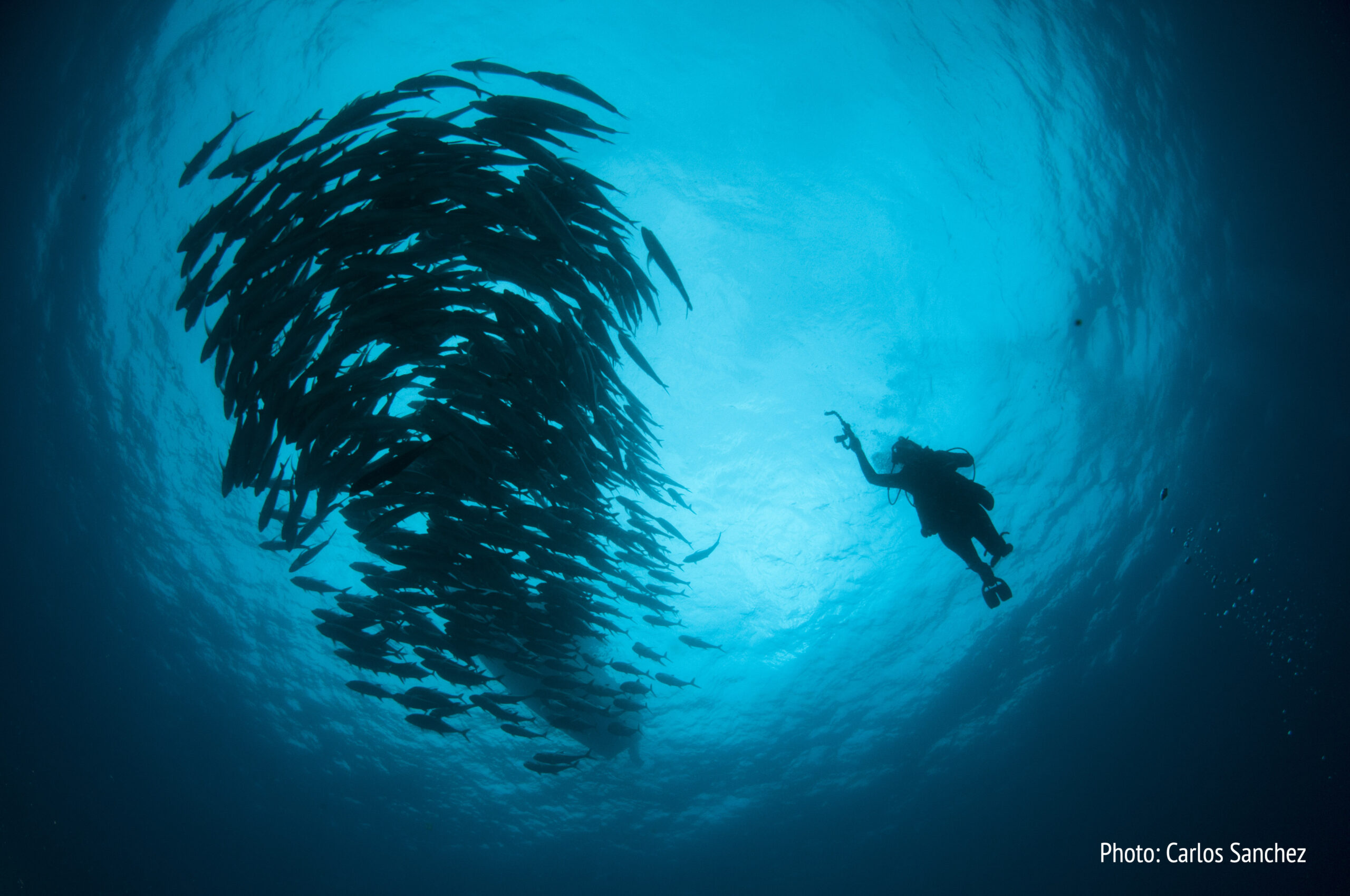 Once again, we'd like to point out a member of our esteemed faculty, Documentary Instructor Eliana Alvarez Martinez, whose film won the Viewster Audience Award and $20,000 for Al Gore's Climate Reality Project. Among the festival rounds were the BLUE Ocean Film Festival and Conservation Summit, where it received two honorable mentions and won the Best Foreign Film award. The BLUE Ocean Film Festival is considered to be the most renowned ocean conservancy festival in the world. Every year ocean leaders, filmmakers, photographers, scientists, explorers, entertainment executives – and the general public – gather between Monte Carlo, Monaco and Tampa Bay/St. Petersburg, Florida to honor the best in ocean filmmaking, to learn more about the issues facing our oceans, and to open discussions for possible collaboration on improving the future of our oceans and humanity.
The entire project began when, earlier last year, Eliana wrote a message to her favorite ocean photographer, Octavio Aburto, never expecting to receive a response. "A few days later, we had a Skype conversation and he invited me to join him to attend one of his expeditions," recalled Eliana. "For things out of our control, I ended traveling alone with a group of scientists and made a 12-minute film of my visit to the area." Thus, the birth of her award-winning film.
Baja's Secret Miracle tells the story of Mario Castro, a fisherman that decided to change the destiny of his community. The film takes us in a journey of decades, to understand how the town of Cabo Pulmo, Mexico created the world's most robust marine reserve."
Never before has ocean filmmaking been at its greatest, in a time of climate change, our oceans have undergone massive environmental damage, and our students in the one-year intensive documentary program have shown to be more and more interested in covering topics about the oceans & the environment.
For the next 6 days, the film can be seen at the VIEWSTER Film Festival (#VOFF4) and after that it will go private again to keep continue the rounds at film festivals across the world.
by nyfa