In honor of the upcoming Oscars, New York Film Academy students, alumni and faculty are invited to participate in an exciting Instagram video-making opportunity for a chance to have their InstaShort aired on ABC's Good Morning America.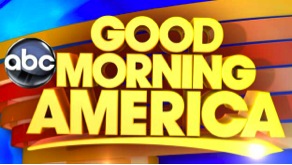 Interested students, alumni and faculty are asked to make an "InstaShort": A 15-second Instagram short film remaking a movie that's been nominated at this year's 86th Academy Awards. Participants are required to upload their finished film to their Instagram account with the hashtag #GMAInstaShorts, the film title, NYFA members involved, and tag @NewYorkFilmAcademy.
ABC will be airing selected shorts and combine all submissions into one video that will be shared across all of our social media channels with a blog post of credits (school, students involved, parts they played, etc.).
For your chance to have your video aired on ABC's Good Morning America next week, simply post your "InstaShort" on your own Instagram account AND send your video clips to [email protected] by Tuesday, February 25th.
We look forward to seeing your entry!
by nyfa