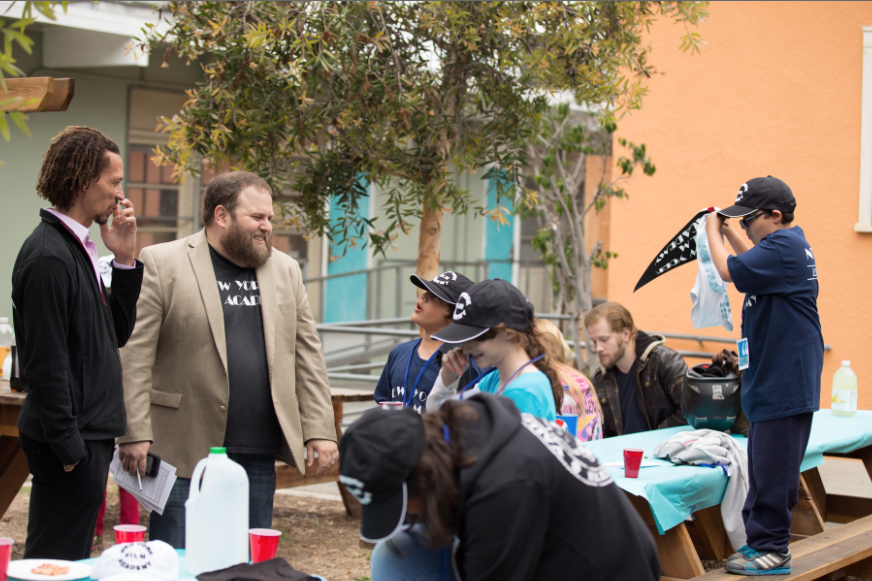 Each year, Hollywood seems to get younger and younger. Just ask the ten writers from Valley View Elementary, who witnessed their original screenplays performed live in front of a packed audience.
As part of the Young Storytellers Foundation, a group of New York Film Academy students and alumni have been mentoring these fifth grade writers, helping them to realize their unique visions and commit their words to the page.
After eight weeks of zip zap zop, three-act breakdowns, NASA shakeoff, story games, lectures on theme, character, tone & conflict—not to mention a whole lot of writing—our talented young auteurs created ten original screenplays.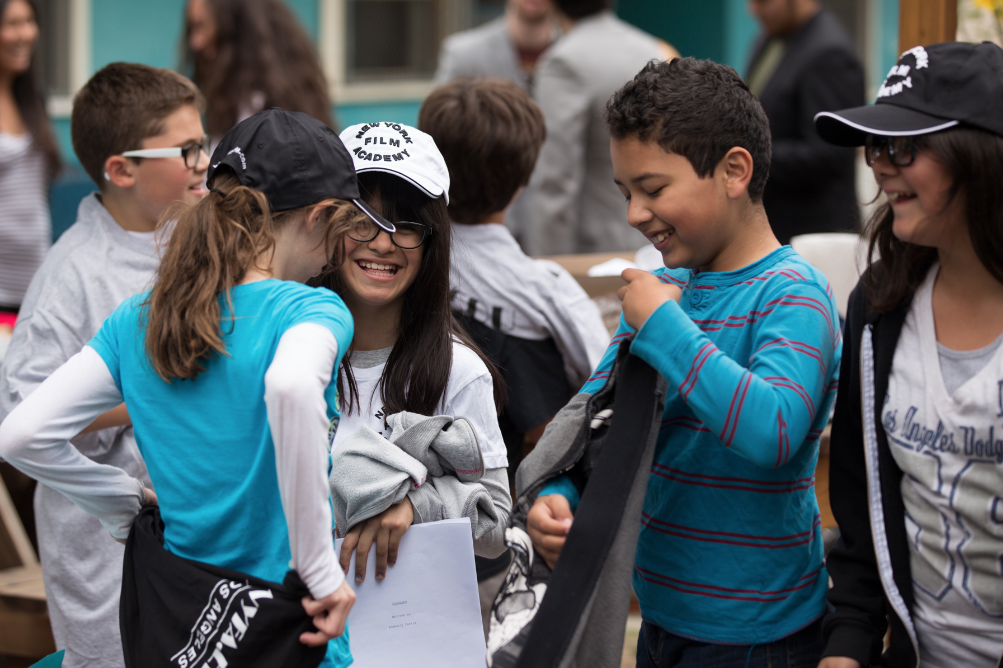 Featuring power-absorbing banana bread, transforming robots, sibling rivalries, magic fairies and talking New Jersey lions, these scripts were worthy of a world-class show. And thanks to the tireless work of our NYFA & Young Storyteller actors, the scripts were brought to vivid life.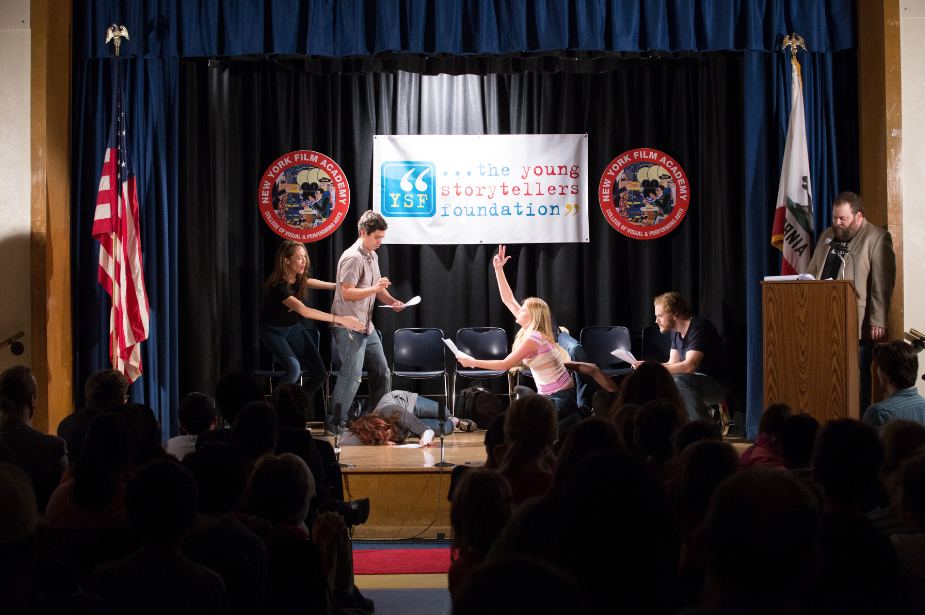 Congratulations to our budding writers from Valley View. Look for them all to get their first studio deals by age 13!
If you're a kid who is interested in learning screenwriting or another creative discipline, be sure to check out the New York Film Academy Summer Camps.
by nyfa