The Academy of Motion Picture Arts and Sciences have announced the nominees for the 91st annual Academy Awards, to be given out during ABC's televised ceremony on Sunday, February 24. The Oscars will cap off a months-long awards season featuring industry veterans, newcomers, and as always, endless debates about who deserves to go home with the golden statue.
New York Film Academy (NYFA) takes a closer look at this year's Academy Award nominees for Best Actress and Best Actor in a Leading Role: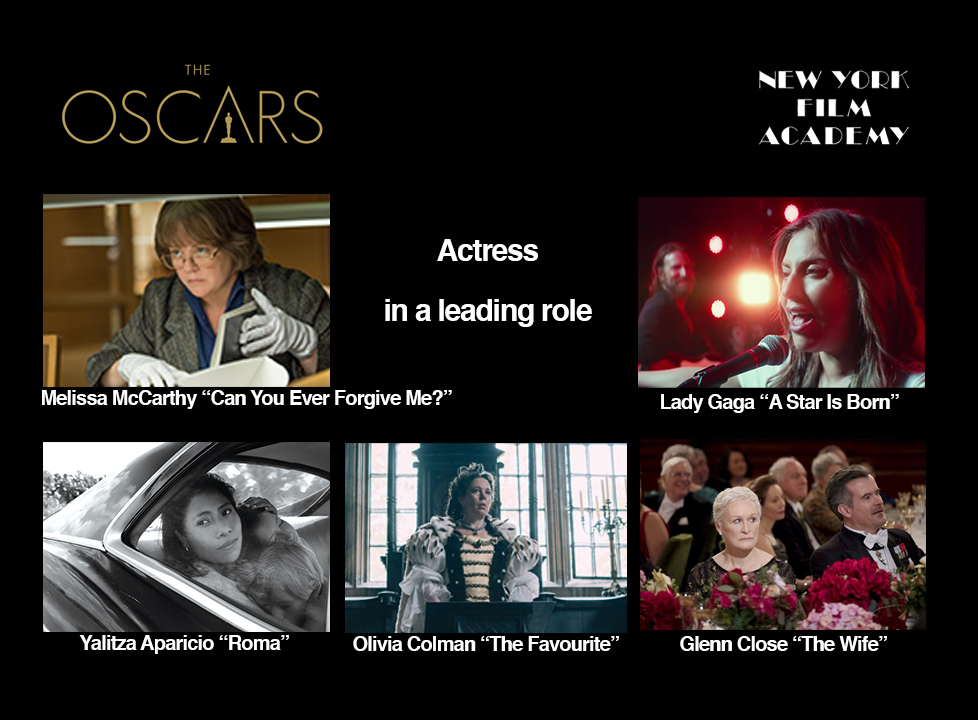 Yalitza Aparicio, Roma
This is not only the first Oscar nomination for Yalitza Aparicio — it's her first role as an actress, period. Previously, she has pursued a career in early childhood education. The 24-year-old lead in Alfonso Cuarón's Roma is the first Indigenous woman (her parents are Mixtec and Triqui) and second Mexican woman ever to receive a nomination in the category. While her father is Mixtec, Aparicio had to learn the language for her role in Roma.
Glenn Close, The Wife
Glenn Close has never won an Academy Award to date, despite being nominated six previous times, including three years in a row in the early 1980s. The NYFA guest speaker has been recognized by the Academy for her roles in The World According to Garp, The Big Chill, The Natural, Fatal Attraction, Dangerous Liaisons, and Albert Nobbs. Close has already won the Golden Globe and SAG Award for her role in The Wife.
Olivia Colman, The Favourite
English actress Olivia Colman started her career in comedy, including roles in Peep Show, Look Around You, and Hot Fuzz. She began receiving critical acclaim for her dramatic acting after numerous nominations and awards for her role in Tyrannosaur in 2011, followed by the smash television series Broadchurch in 2014. This is Colman's first Academy Award nomination.

Lady Gaga, A Star Is Born
Lady Gaga was already one of the world's biggest pop stars when she started acting in films like Machete Kills and Sin City: A Dame to Kill For and the television series American Horror Story. She was still somewhat of a surprise casting choice by director Bradley Cooper for the lead role in A Star is Born, however. Gaga, born Stefani Germanotta, was previously nominated by the Academy for Best Song for the 2015 film The Hunting Ground and is additionally nominated in that category again this year for "Shallow."
Melissa McCarthy, Can You Ever Forgive Me?
Melissa McCarthy's first Oscar nomination for acting came in 2011 for her star-making turn in Bridesmaids, a rare honor for a purely comedic role. This year, her lead role in Can You Ever Forgive Me? as real-life writer Lee Israel is a more traditionally dramatic one, and has earned McCarthy an abundance of praise. Other credits for McCarthy include Spy, Identity Thief, Ghostbusters (2016), and the television series Mike & Molly.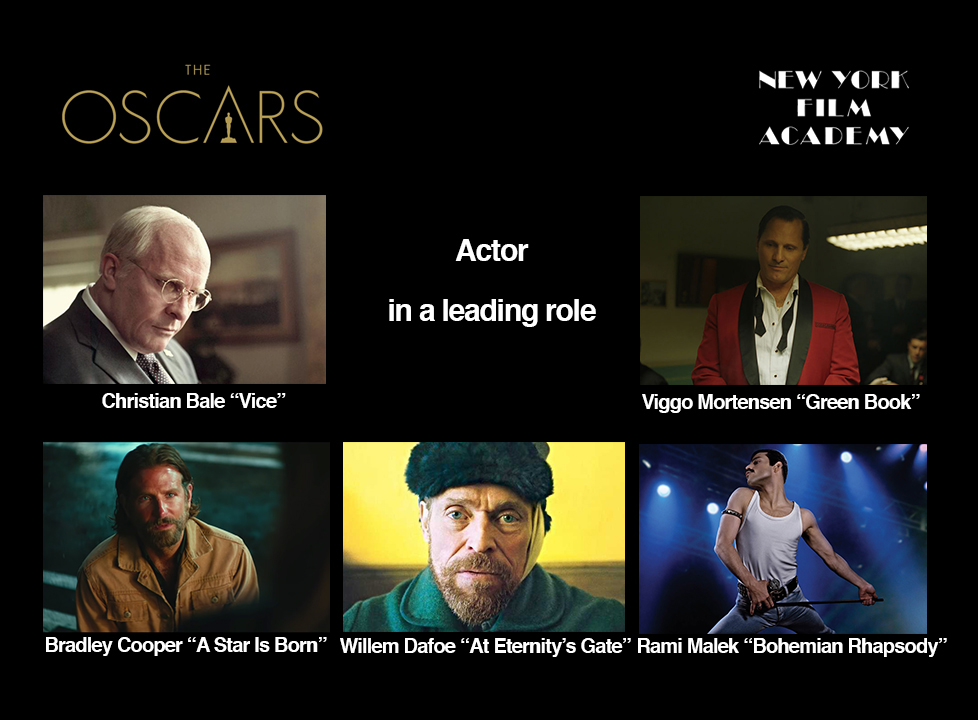 Christian Bale, Vice
Method actor Christian Bale is barely recognizable in his prosthetic-assisted role as former Vice President Dick Cheney. Bale previously won the Oscar for his first nomination — Best Performance by an Actor in a Supporting Role for David O. Russell's The Fighter. He was nominated in the category again for 2015's The Big Short, by Vice writer/director Adam McKay. Bale was also nominated in this category for his lead role in  Russell's 2013 film, American Hustle.
Bradley Cooper, A Star Is Born
Bradley Cooper wears many hats for the latest remake of Hollywood classic A Star is Born — and he's been nominated for several of these roles. Cooper has previously been nominated for his leading performance in David O. Russell's Silver Linings Playbook and supporting performance in Russell's American Hustle, as well as for his lead role in Clint Eastwood's American Sniper. Cooper also has a Best Picture nomination for American Sniper for his role as producer, and is additionally nominated this year for Best Adapted Screenplay and Best Picture.
Willem Dafoe, At Eternity's Gate
Veteran actor Willem Dafoe has been nominated three previous times by the Academy, including last year for his supporting role in indie hit The Florida Project. He was also nominated in the Best Performance by an Actor in a Supporting Role category for his roles in 2001's Shadow of the Vampire and 1987's Platoon. His portrayal of Vincent Van Gogh is his first Oscar nomination for a leading role.
Rami Malek, Bohemian Rhapsody
This is the first Oscar nomination for Rami Malek, who plays rock legend Freddie Mercury in biopic and Best Picture nominee Bohemian Rhapsody. His breakout role came in 2015 for the USA series Mr. Robot, though he'd earned several high-profile roles before then. His credits include Night at the Museum, 24, The Pacific, Battleship, The Legend of Korra, The Master, and The Twilight Saga: Breaking Dawn – Part 2.
Viggo Mortensen, Green Book
Viggo Mortensen has been nominated twice before, both in the Leading Role category just as this year, for starring in Captain Fantastic and Eastern Promises. He famously played Aragorn in Peter Jackson's groundbreaking The Lord of the Rings trilogy. His Green Book co-star, Mahershala Ali, is nominated this year for Best Supporting Actor.
Check out the New York Film Academy Blog after this year's ceremony for a full list of the 2019 Oscar winners and losers!
by nyfa