When it comes to the best time to release a film, some parts of the year are definitely better than others. Thanks to successful films like Jaws and the original Star Wars movies, the term "summer blockbuster" came to be. But did you know that Thanksgiving weekend is also a highly valued target for Hollywood releases? Before, after, and in the lazy weekend that follows Thanksgiving dinner, Hollywood counts on families going to their local theater to check out the latest films.
Movies Coming Out Thanksgiving Weekend and November 2022
Even though Christmas remains one of the favorite times to release a movie during the holidays, Thanksgiving weekend has also become more and more popular. Here are the films coming out on Thanksgiving weekend in 2022, and several reasons why Thanksgiving weekend is often chosen to release films to theaters and on streaming platforms. 
Thanksgiving Weekend (US)
The Fabelmans (Nov. 23)
Strange World (Nov. 23)
Glass Onion: A Knives Out Mystery (Nov. 23 on Netflix)
Also in November (US)
The Estate (Nov. 4)
Causeway (Nov. 4 on Apple TV+)
I'm Totally Fine (Nov. 4 on Apple TV+)
Weird: The Al Yankovic Story (Nov. 4 on The Roku Channel)
Wakanda Forever (Nov. 11)
A Christmas Story Christmas (Nov. 17 on HBO Max)
Bardo, False Chronicle of a Handful of Truths (Nov. 18)
Bones and All (Nov. 18)
The Menu (Nov. 18)
Disenchanted (Nov. 18 on Disney+)
Why Hollywood Loves Thanksgiving Weekend
"It's still an American film industry truism that there is only so much turkey and football one can consume over the four-day Thanksgiving holiday weekend," says Neal Weisman, NYFA Producing faculty and Chair of the department at NYFA New York. "Audiences are proving to be resilient in returning to theatres for unique movie events post-pandemic. This year, the industry is hoping for crowds to spend a few hours with Timothée Chalamat gnawing on Bones and All, a young Steven Spielberg stand-in falling in love with cinema in The Fabelmans, and kids traveling to Disney's Strange World and checking out the Guardians of the Galaxy Holiday Special. For those who previously didn't get a jump on their holiday movie-going. expect a visit to Wakanda in Wakanda Forever."

"After two years of lockdown streaming, a few hours in a cinema is the Thanksgiving holiday treat that Hollywood is banking on," he added.
Here are more reasons why Hollywood chooses to release and stream new movies around Thanksgiving weekend.
1. It's a 4-Day Holiday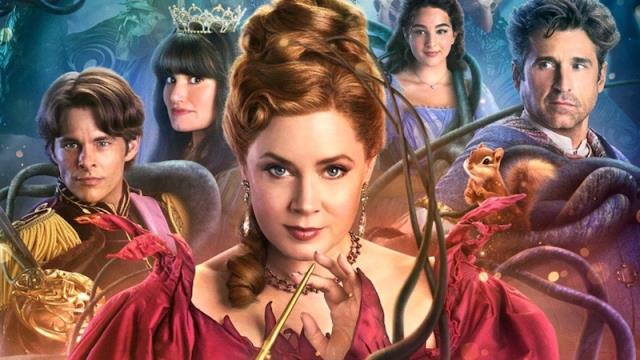 Disenchanted, the sequel to Enchanted comes out on Disney+ in November.
The November holiday always begins on Thursday, and Hollywood knows many people will be off of school and work, which is why big movies are now open in time for Thanksgiving. Producers expect that, sometime in all that free time, they may want to go to the movies. Perhaps this is why several Twilight and The Hunger Games films were released days before Thanksgiving weekend. During the pandemic, of course, studios and streaming companies pivoted, but many still release new films right to platforms instead of theaters. This provides opportunities to get people to watch all sorts of movies to watch in November and throughout the Thanksgiving weekend.
2. The Family is Together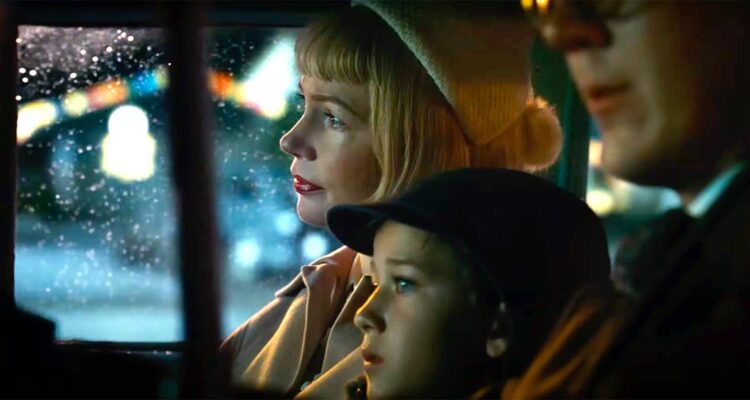 The Fabelmans, starring Michelle Williams, comes out on November 23rd in theaters.
Once all the stuffing, pie, and mashed potato are gone, many families like to shop, play games or just spend time together. A great way to do that is by watching TV at home or going to the theater to see a new film. It's a shared experience and can be enjoyed by all ages. Executives are well aware of this, which is why highly-anticipated films now release during this time. This year, some of these big blockbuster releases around Thanksgiving include Wakanda Forever in theaters, Disenchanted on Disney+, and Netflix's Glass Onion: A Knives Out Mystery, the much-anticipated sequel to the previous film. 
3. The Holidays Are Hectic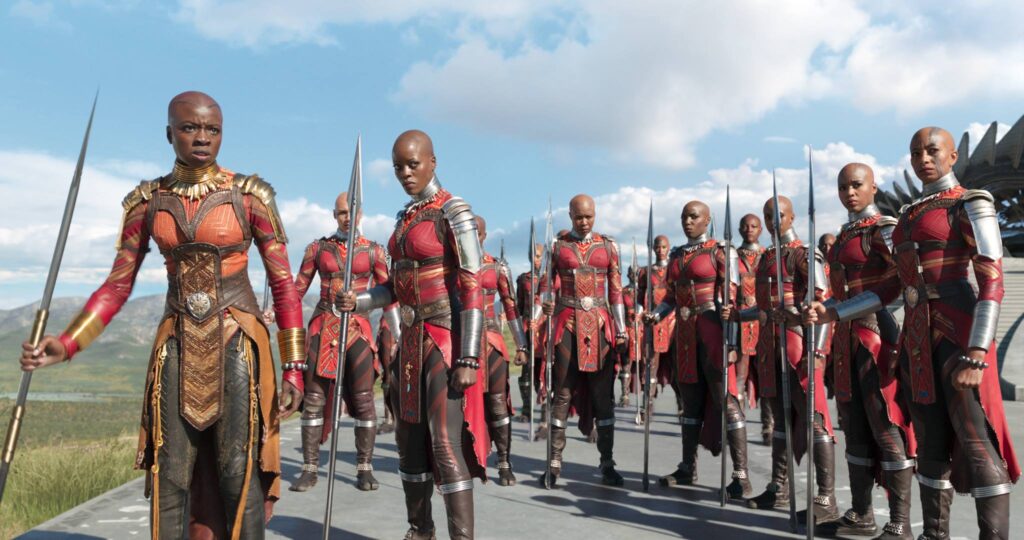 Wakanda Forever is one of the most anticipated Marvel movies this year.
Every year, friends and family gather around the Thanksgiving table to be grateful for what they have. Then the next day, on Black Friday, people rush to stores or computers to try and grab some great discounts during one of the largest shopping events of the year.  The combination of free time, family togetherness, and impending holiday shopping deficits is the perfect recipe to inspire movie-goers to check out the new releases.
And that is why out of the 200 top movies with the best opening weekends, more than 25 of them arrived in November!
Whether you'll be enjoying a Hollywood blockbuster this Thanksgiving weekend or celebrating at home, we at the New York Film Academy wish you a happy holiday!
by nyfa