Most of us consume quite a lot of TV and Netflix, and we tend to think of cinema as a means of entertainment. But the visual storytelling medium of film is capable of so much more, and there's a dearth of real life stories and authentic and diversified representations of people on screen. This is where the documentary comes in. A documentary film is more than just educational non-fiction film: a well-made documentary can move the viewer as much as an Oscar-winning narrative film. Whether you're a cinephile or a budding film maker, watching documentaries is an integral aspect of understanding how the cinematic medium works as well as for exploring its full potential.

Here are some groundbreaking documentaries that you just can't miss.

1. "Super Size Me" (2004)
https://youtu.be/gByM8q0veFA
Directed by Morgan Spurlock, this film is built on a very interesting premise: Morgan decides to eat only McDonald's food for 30 days straight! From Feb. 1 to March 2, 2003, he ate at a McDonald's outlet three times a day, consuming around 5000 calories per day.
Given the rising obesity rates, the movie is an eye-opening look at how dangerous junk food is for one's physical and mental health. It took Morgan over a year to lose all the weight he gained from the experiment. The movie was so successful it was nominated for an Oscar, and a comic book based on it has been released.

2. "Fahrenheit 9/11" (2004)
The highest-grossing documentary film of all time, "Fahrenheit 9/11 ," directed by Michael Moore, takes a cold hard look at the presidency of George W. Bush — especially the invasion of Iraq and the worldwide damage and chaos it caused. Coupled with intelligent humor and investigative journalism, the film displays a nuanced critical analysis of the situation.
Fahrenheit 9/11 made over $150 million. Among its many accomplishments, the film prompted several controversies, won the Palm D'Or, received a 20-minute standing ovation at the 2004 Cannes Film Festival, and also featuired a cameo by Britney Spears. The movie's title is of course a reference to Ray Bradbury's dystopian novel "Fahrenheit 451," thereby ironically putting everything into perspective.

3. "Waltz With Bashir" (2008)
This autobiographical war film by Ari Folman is important for its innovative and heart-wrenching way of tackling its subject: the 1982 Lebanon War. Given that the documentary medium is primarily associated with realism, the film eschews the use of real people to talk about their experiences. Instead, most of the film is narrated via animation which has a gritty, graphic novel feel. When real footage is inserted in the narrative, suddenly, it hits you like a ton of bricks.
The style of the film not only challenges the traditional expectations of a documentary film, it also artistically conveys that some things are so violent and so depraved that it's impossible to show them as they are.

4. "The Square" (2013)
https://youtu.be/bvVvDYv-4AM
A three-time Emmy Award-winner, this film depicts the ongoing crisis in Egypt. Marked by gritty cinematography, it begins with the Egyptian Revolution of 2011 at Tahrir Square and showcases the daily reality that most of us tend to turn a blind eye to. Over 500 hours of footage was edited to make this film.
And we have another reason for you to watch it: this groundbreaking political documentary was shot and co-produced by New York Film Academy graduate Muhammad Hamdy! For his remarkable work, Hamdy won an Emmy for Best Cinematography.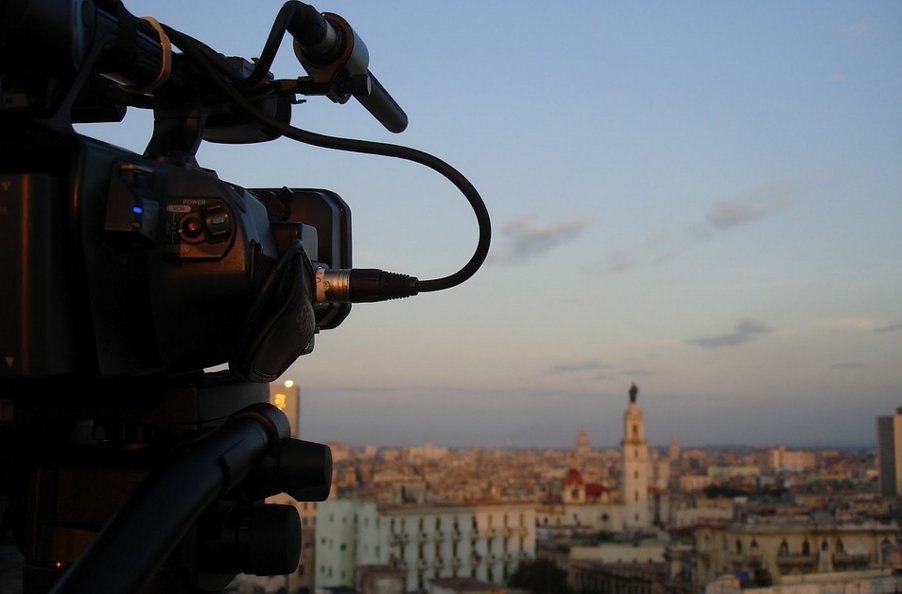 Now that's inspirational!
This list is just scratching the surface, but it should give you an idea of how diverse, original and experimental the documentary genre is, using a myriad of styles and techniques to critically and innovatively show audiences dynamic, true stories that may otherwise go unnoticed.
So if you're looking to take a filmmaking class at NYFA, why not give documentary filmmaking a shot?

онлайн кредит на карту круглосуточно
zaymibistroru
займы которые дают абсолютно всем на карту круглосуточно
онлайн займ на карту маэстро
zaymibistroru
займ онлайн на киви кошелек срочно
by nyfa