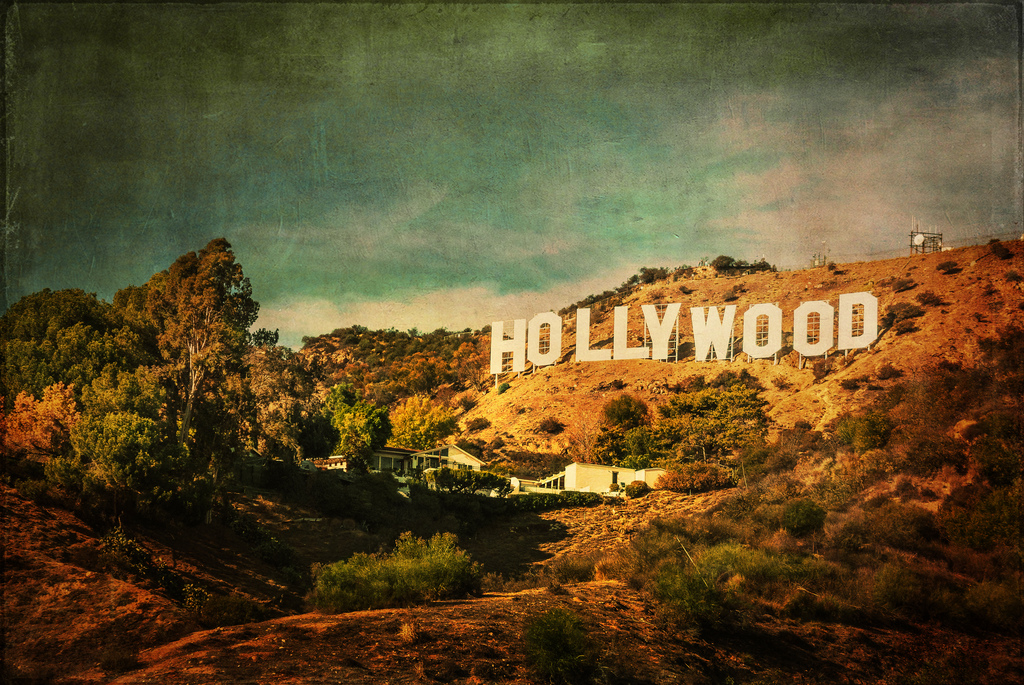 Ah, the glitzy Golden Age. The Golden Age of Hollywood lasted from the late 1920s to the 1960s and was a time when technology in film began to emerge amongst the Hollywood glamour. The release of the movie The Jazz Singer in 1927 started the new era and marked the end of the silent film era. Although the golden era started off slow due to the great depression, the films provided an outlet for audiences. This era produced many talented and memorable performers. Here are 5 musical stars of the Golden Age that every actor and musical theatre performer should know and be sure to check out our essential list of the top method actors and child actors to better familiarize yourself with the acting canon.
1. Fred Astaire
Talk about a triple threat! This talented man was an actor, dancer, singer and choreographer. His successful film and television career spanned over many years. Astaire is known for dancing with his on screen partner Ginger Rogers, who he starred in many Hollywood musicals with, including the popular Top Hat featuring the sweet song Cheek to Cheek, which Astaire sings to Rogers as they dance. Through his career he made thirty-one musical films including the memorable and popular Ziegfeld Follies, Funny Face, and Swing Time. In 1981 he was awarded the Lifetime Achievement award from the American Film Institute.
2. Doris Day
https://www.youtube.com/watch?v=lxWRlr431Rw
The actress and singer began her career in the late 1930's as a big band singer. She became a sensation after her recording of "Sentimental Journey," a song about weary troops who were homeward bound. Day's wholesome look and talent shot her into the spotlight. The Pajama Game, Lullaby of Broadway and Calamity Jane were among the musicals that she stared in. In Lullaby of Broadway, Day plays Malinda Howard who is an entertainer traveling to NYC to visit her mother who is also a performer. However Malinda learns that her mother is not doing as well as she thought. Doris Day was not only passionate about singing and acting, but was also passionate about the welfare of animals. As a lifelong advocate she started the Doris Day Foundation to help animals in need.
3. Danny Kaye
Mr. Kaye was a comedian, singer, actor and dancer. His first break came when he was cast in a Vaudeville act and two years later he made his film debut in Moon over Manhattan. He made his Broadway debut in the show The Straw Hat Review in 1939. Kaye later starred in a radio program called The Danny Kaye Show. The popular Kaye went on to star in the films including White Christmas, The Kid from Brooklyn, and Wonder Man. Kaye said "I became an entertainer not because I wanted to but because I was meant to."
4. Judy Garland
https://www.youtube.com/watch?v=U016JWYUDdQ
She was the star of many musical films and captured the hearts of her audience. Garland started singing at a very young age. She studied dancing and acting and performed gigs with her sisters calling themselves The Gumm Sisters. Garland continued on to film, first starring in Pigskin Parade. She starred in many popular musical films including A Star is Born, Meet me in St.Louis, Easter Parade, and as Dorothy Gale singing the memorable song "Somewhere Over the Rainbow" in The Wizard of Oz. Although Garland's personal life was not as successful as her professional career she will always be remembered as one of the brightest and talented stars.
5. Bing Crosby
Known for his bass baritone voice and laid back style, Crosby started off in a Vaudeville act which led to him launching a popular radio program. From there he began acting in numerous comedies which helped his career to flourish. Crosby became the best selling recording artist of the 20th century staring in popular films like The Bells of St.Mary's, Road to Singapore, and Holiday Inn, featuring his biggest hit, "White Christmas," which you are guaranteed to hear during December every year.
Are there any stars of the Golden Age that we missed? Then be sure to chime in below in the comments!
[su_note]Learn more about the School of Acting at the New York Film Academy by clicking here.[/su_note]
by nyfa