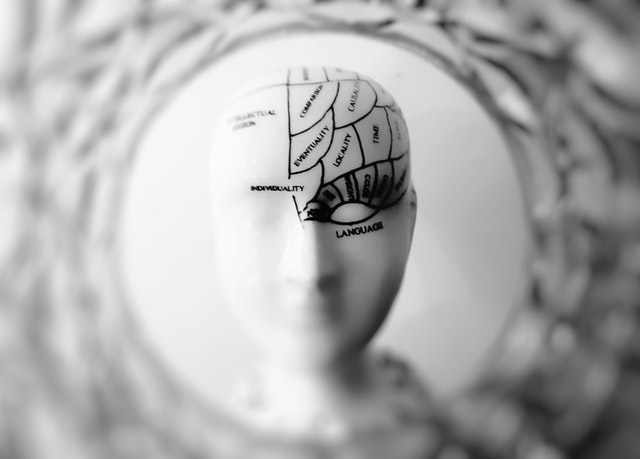 Preparation is as much of an actor's job as a performance itself, particularly when a character's physicality, speech, or persona are vastly different from your own. Whether an actor's challenge is primarily physical, mental, emotional, or even vocal, truly embodying a character's traits in all their nuance produces the most memorable and admirable performances (not to mention benefits come Award season!).
Consequently, great transformations require great dedication, with some actors taking it upon themselves to go to famous extremes to prepare for their roles. Here are some of the most noteworthy examples:
Ben Platt – Dear Evan Hansen
The Tony-winning lead actor of Dear Evan Hansen delivers a gut-wrenching performance, displaying an incredible amount of anguish through the anxiety-ridden teenager, Evan, eight times a week. This kind of repetitive emotional and physical exertion can prove exhausting for the best of us, and among the many differences between acting for camera and acting on stage is the exaggerated movement and vocal projection required for stage actors.
In this New York Times article, Platt talks of the "monkish existence" he has in order to prepare for each show. In addition to losing 30 pounds for the role, Platt gives precedence to solitude and silence in order to rest and recover, notoriously turning down every opportunity for social gatherings. He also refrains from gluten and dairy, takes supplements, and attends physical therapy sessions twice a week that regularly involves the practice of cupping. Much to his chagrin, he's also developed a habit of nail-biting and obsessively cracking his knuckles — habits he picked up from his character, Evan.  
Charlize Theron – Monster
A former model, Theron had become typecast as the "sexy blonde" before landing the 2003 role of real-life-prostitute-turned-serial-killer Aileen Wuornos.
The statuesque actress famously transformed her physical appearance to such an extent that audiences found her unrecognizable; she gained 30 pounds; dyed and thinned her hair; partially shaved and bleached her eyebrows; layered tattoo ink on her face for the weathered pallor of Wuornos' skin; and donned unflattering dentures and contact lenses.
Theron devoted five whole months to researching Wuornos' life in order to truly become her, resulting in a win for the Best Actress category at the Oscars (there's a theme here). Fifteen years on, Theron continues to make drastic physical transformations, recently gaining 50 pounds for her role as Marlo, the overwhelmed mother of three in Tully. Admittedly, Theron says she struggles a lot more to shed the weight at 42 than she did at 27.
Jamie Foxx – Ray
Foxx went from Booty Call to winning an Oscar for his portrayal of the legendary blind musician, Ray Charles. To transform into the iconic musician, Foxx shed 30 pounds through a weeklong fast, followed by a painfully strict diet and daily workouts — though in this New York Times article, Foxx said that the weight loss was the easy part.
In addition to eyelid prosthetics and sunglasses modelled on Charles, Foxx had his eyes glued shut for 14 hours a day, calling it "a jail sentence." He also suffered panic attacks for the first two weeks, and crew members would sometimes forget and leave him behind at restaurants or around the set.
Leonardo Dicaprio – The Revenant
The seasoned actor was nominated for an Oscar six times before winning his first in 2016 for his portrayal of Hugh Glass in The Revenant — and rightfully so. Shooting on location for nine months in Canada and Argentina in freezing wilderness was "a living hell" for cast and crew members alike. Director Alejandro González Iñárritu and cinematographer Emmanuel Lubezki were intent on creating the most realistic aesthetic for the film, using minimal CGI and only shooting with natural daylight.
As such, an incredible amount of rehearsal went into schedule, to maximize the one hour of optimal light they had per day whilst subjecting DiCaprio to "agonizing" feats against mother nature.
In an interview with Yahoo, DiCaprio refers to some 30-40 sequences involving going in and out of freezing rivers, sleeping in an animal carcass, and, of course, that bear scene, as "some of the most difficult things I've ever had to do."
Although the horse carcass was a prop and the bear a product of CGI, eating a raw bison liver was 100 percent real. The vegetarian actor volunteered to make the edible sacrifice to serve Iñárritu's immersive vision, concerned the faux liver provided wasn't authentic enough.
"When you see the movie, you'll see my reaction to it," he says. "It says it all. It was an instinctive reaction."
Jared Leto – Suicide Squad
No list about method acting and extreme transformations is complete without including the controversial antics of Jared Leto. Known for his over-the-top commitment to roles, the naturally slender actor seems to be constantly starving or gorging, having lost 25 pounds for Requiem for a Dream, gained 67 pounds for Chapter 27, and most recently lost 40 pounds for his 2013 Oscar-winning role as Rayon, a transgender HIV-positive woman in Dallas Buyers Club.
Besides his physical appearance, however, Leto truly immerses himself in his characters by never breaking off-camera. His Suicide Squad co-star Will Smith famously said, "I've never actually met Jared Leto. We worked together for six months and I've only ever spoken to him as The Joker."
Leto also sent Smith bullets with a love letter — similar to what fellow castmate Margot Robbie received, only instead of bullets, there was a live rat. All Suicide Squad castmates received dubious gifts from "The Joker," and these details served to renew a public debate about the nature of authentic method acting and its value in contemporary film.
Hilary Swank – Boys Don't Cry
In 1999, Swank played a groundbreaking role of a real-life transgender youth who was born female but lived as a male, until he was killed in 1993 for that reason. The tragic true story prompted Swank to commit everything she had to the role. She took on the persona of Hilary Swank's brother, James, for four weeks prior to shooting. Roaming around Santa Monica in disguise, with stuffed her pants, flattened breasts, and a lowered voice, the actress said she was treated differently in public and felt like she lost every ounce of her femininity.
She told EW, "It put me in a state of real hopelessness. I cried a lot for days." The tears didn't last long though: she won the Best Actress Oscar that year for her work.
What are your favorite stories of famous actor preparation? Let us know in the comments below! Learn more about Acting for Film at the New York Film Academy.
by nyfa