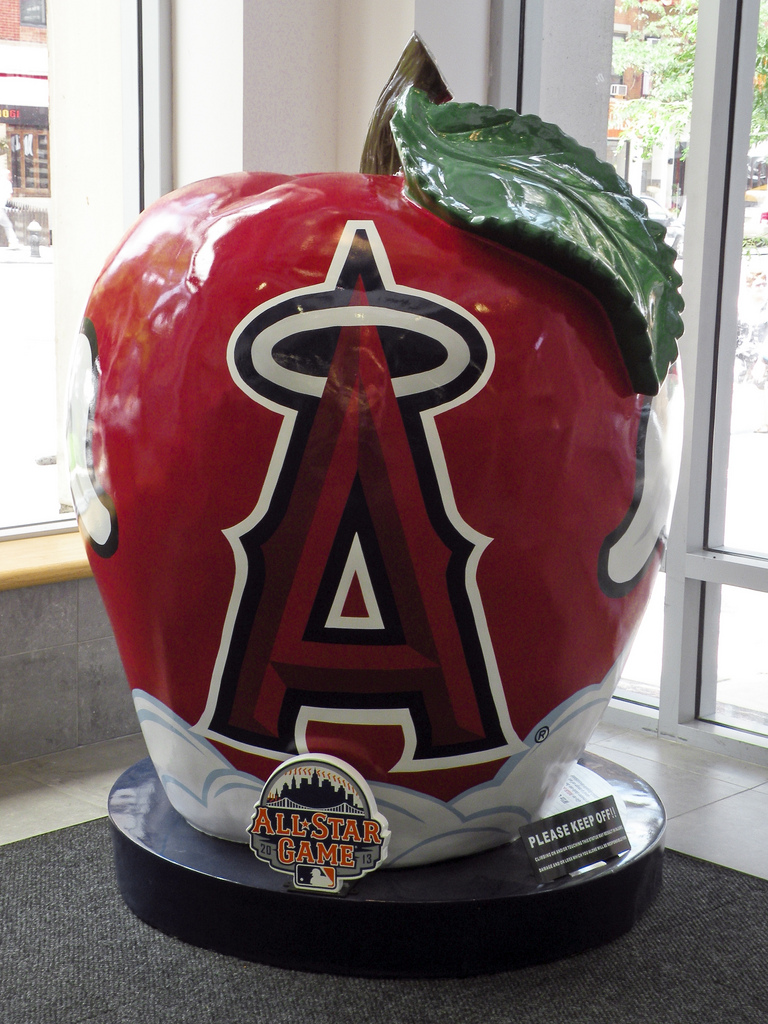 New York City and Los Angeles couldn't be more different in terms of location and culture, but one thing they have is a thriving entertainment industry. Every year, thousands upon thousands of wannabe actors flock to the Big Apple and the City of Angels with dreams of fame and fortune. But too often actors move to a new market and find that they do not fit. So, how does an actor decide where to pursue their dreams? With a little planning and research the two major American entertainment hubs can be better understood and aspiring actors can make the right choice for them.
The City That Never Sleeps
Broadway is the one thing that comes to mind when actor's think of New York City, and the pursuit of a theater career is the number one reason that an actor should move to New York. There are currently 40 theaters operating on Broadway alone, with hundreds more off Broadway and in neighboring boroughs.
Beyond the plentiful opportunities in theater, NYC has grown into a substantial TV market with 20+ TV shows filmed in the city. One important note about the shows filming in New York is that they tend to be dramas, think Boardwalk Empire or Law and Order: SVU. This is where knowing your type before a move is important. If you are a sitcom actor, maybe New York is not the best place to move.
Climate and culture is equally as important to consider as acting opportunities because to be successful, an actor must be comfortable with their surroundings. New York has a climate that varies widely from hot and humid summers to frigid cold winters. Besides the drastic climate, rent prices in the city should be considered. According to Rent Jungle, a one bedroom apartment in New York averages over $3,000 per month.
On the plus side, New York has some of the finest training for actors such as The New York Film Academy, The Actor's Studio, and New York University. In addition, the compact nature of the city means that actors can walk or ride public transport to most auditions and meetings.
Why New York:
Incredible Theater
TV Dramas
Awesome Schools like New York Film Academy
No Car required
East coast vibe
Cooler climate
Hollywoodland
On one hand you have beaches and sunshine, on the other you have smog and traffic. Undoubtedly, Los Angles is the epicenter of the world for television and film production. All the major studios and networks (Universal, Disney, Paramount, Fox, etc.) are located in the sprawling city. Which brings up a major cultural difference, in LA a working actor has to own a car.
Personal transportation is also important when it comes to audition because, in contrast to New York, LA has dozens of casting directors scattered all over the hills and valleys. Of course, outside of film and television, LA does have a large theater community as well. Los Angles theater is respected and innovative, but understandably will always operate in the shadow of Hollywood.
For practical consideration, Rent Jungle lists the average monthly rent for a one bedroom apartment in LA at $2,000, significantly cheaper than New York. Also, the difference in climate is obvious. Los Angles has a relatively stable, Mediterranean climate with temperatures in the 70's year-round.
Finally, although LA has a more laid back atmosphere, it still offers plenty of fine training grounds.
Why Los Angeles:
Unrivaled Film and Television
Film training and NYFA Campus
Warm weather
More relaxed lifestyle
Sitcoms!
The New Guys
Outside of the traditional two entertainment giants, smaller cities around the country are making a name for themselves in film and theater. Atlanta, Austin, Portland, Miami, and New Orleans all offer film incentive programs that are drawing large Hollywood productions. Recent films and TV shows that have shot in these cities include Ballers, Wild, 21 Jump Street, and The Walking Dead.
Impressively, smaller markets offer advantages of their own. For instance, SAG-AFTRA cards are easier to earn, there is less competition for roles, and the cost of living is much lower. If New York and LA aren't right for you at the moment, consider the other locales that might be more feasible.
New York City and Los Angeles, California will always reign supreme as the dream destinations for actors. However, acting opportunities exist all around the country, so all actors can pursue their careers with gusto no matter where they live. Perhaps someday, after careful consideration and planning, your Hollywood or Broadway dreams will become reality.
Develop your acting skills with our variety of acting for film classes taught by actors, writers, directors, and producers from film and television. Visit our Acting for Film School page to learn more and get started.
by nyfa