From photography to animation, Arab artists excel in Hollywood and abroad with compelling visual stories. Filmmaking and television are significant contributions from Arabic visual storytellers, with filmmakers and directors like Annemarie Jacir and award-winning actors such as Ramy Youssef creating meaningful and powerful work.
5 Arabic Movies from Visionary Directors
When cinephiles think of the beginning of film and entertainment, many think of Hollywood and New York City. However, in addition to these early film hubs, Egypt is one of the oldest producers of film, with many other Middle Eastern countries ushering in the age of cinema. From the first Arab-produced film Laila, released in 1924, to the festival favorite Capharnaum (2019), there are many Arabic movies for film enthusiasts to explore.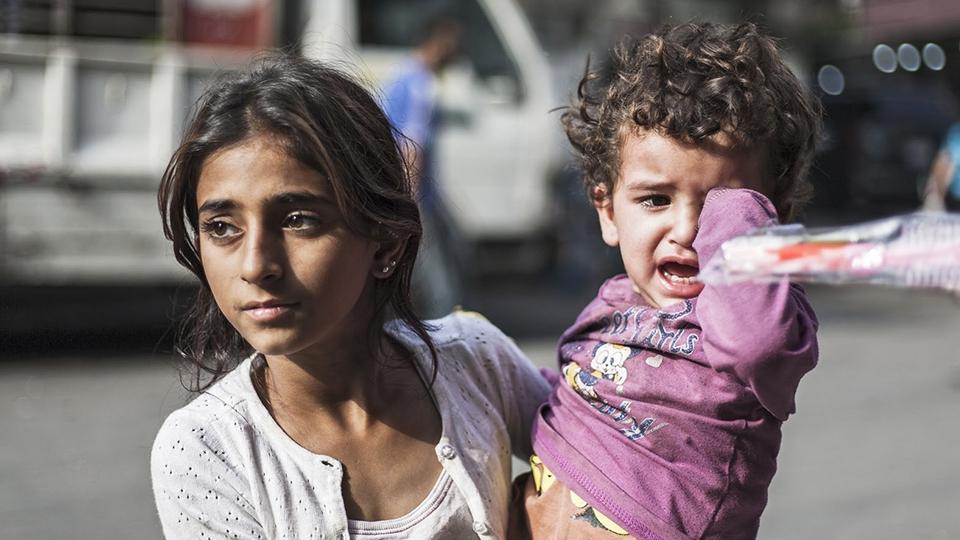 A few exceptional examples include:
Cairo Station (1958)
Cairo Station (1958) tells the story of a newspaper salesman man who becomes fixated on a woman who sells refreshments. Working from a Cairo train station, Madbouli, our protagonist, is often a source of criticism by the people around him and seeks solace through his obsession with the kind-hearted Hanouma. Cairo Station is a critically acclaimed film directed by the award-winning Youssef Chahine.
The Yacoubian Building (2006)
Based on the novel by Egyptian author Alaa Al Aswany, the film adaptation, Dir. Marwan Hamed (2006) is one of the highest-grossing Egyptian films ever. The movie is about the residents of The Yacoubian Building, an old art deco building in Cairo, and tells stories of corruption, politics, poverty, and religious extremism. Directed by the award-winning Marwan Hamed, The Yacoubian Building won The Horus Award for Best Actor, Best Supporting Actor, and Best Director at the Cairo National Festival for Egyptian Cinema.
Caramel (2007)
Directed by BAFTA-nominated Nadine Labak, Caramel is about five Lebanese women and their search for love. The romantic comedy, which received nominations at Cannes, is centered around a salon in Beruit, where the women meet to converse about their hopes, ambitions, and lives. In addition to bringing the film to life, Labaki also took on the role of Layal in this beloved movie.
Salt Of This Sea (2008)
The Cannes-nominated film Salt of This Sea was directed and written by Annemarie Jacir. The movie follows Soraya, a Palestinian refugee living in Brooklyn. Upon discovering that her late grandfather had money saved in a frozen bank account, Soraya returns to Palestine to claim her family's property. With awards from festivals that include the Dubai International Film Festival and San Sebastián International Film Festival, Salt of This Sea was the official submission to the Foreign-Language Film category at the Academy Awards for Palestine in 2009.
Theeb (2014)
Naji Abu Nowar directed this coming-of-age story about a Bedouin boy who goes on a potentially perilous journey. Nominated for Best Foreign Language Film of the Year, Theeb (2014) also won a BAFTA Film Award for Outstanding Debut by a British Writer, Director or Producer and an award for Best Director at the Venice Film Festival. Filmed in the Wadi Rum desert, a majority of the cast consisted of non-professional actors from the area who are real-life nomads.
More Groundbreaking Arabic Movies
For cinephiles who want to explore additional films from innovative Arabic directors and filmmakers, here are a few more acclaimed Arabic movies.
Incendies (2010)
Wadjda (2012)
The Square (2013)
May in the Summer (2013)
Omar (2013)
Timbuktu (2014)
Capharnaum (2019)
The 8th Sin (2019)
Learn more via the Arab Film and Media Institute, or see available films on Netflix, MUBI, Sundance Now, and more.
5 Exceptional Television Shows by Arabic Directors, Writers, and Actors
In addition to a wealth of rich films, there are a number of television programs featuring Arabic actors and directors, putting essential stories in the spotlight. Here are some of the best and most critically acclaimed television shows from Arabic storytellers.
Mr. Robot (2015)
Starring Rami Malek as Elliot Alderson, Mr. Robot is the story of a vigilante hacker wanting to take down the corrupt corporation he works for. Directed by Sam Esmail, the show was applauded for giving Malek, who has Egyptian heritage, to play a role that went beyond common Arabic stereotypes. Winner of a Primetime Emmy for Outstanding Interactive Extension of a Linear Program and nominated for a range of additional Emmys, including Outstanding Lead Actor in a Drama Series and Outstanding Drama Series, Mr. Robot was praised for its unique storytelling.
Ramy (2019)
Ramy (2019), nominated for three primetime Emmys and the winner of the Golden Globe for Best Performance by an Actor in a Television Series – Musical or Comedy, is about a young man named Ramy, the son of Egyptian immigrants. Starring Ramy Youssef, the show follows Ramy on his spiritual journey. Inspired by his own life, Youssef shares his perspective on family, religion, and romantic relationships.
The Writer (2019)
The Writer, a Lebanese murder mystery drama directed by Rami Hanna and written by Rim Hanna, centers around a best-selling crime writer, Younes Jibran, who is accused of murder. The series, which is credited as having "a plot [that] is close to genius," also features talented actors, including Basel Khayyat, Daniella Rahme, and Nada Abu Farhat.
Moon Knight (2022)
Moon Knight joined the ranks of hit Marvel shows on Disney Plus in 2022. Starring Oscar Issac and May Calamawy, the Emmy-winning show delves into the adventures of Marc Spector, who comes back to life after dying. Spector sees a vision of the Egyptian moon god Khonshu, who tells him he is a living god. Directed by NYFA Screenwriting alum Mohamad Diab, the show was celebrated for its representation of Arabic characters, as well as some characters speaking real Egyptian Arabic.
Love, Life and Everything in Between (2022)
Love, Life and Everything in Between (2022) is an anthology series that tells stories about love in a pan-Arabic context. With a touch of black humor and a focus on relationships, the show is directed by a number of Arabic directors, including Kaouther Ben Hania, who won an Academy Award for The Man Who Sold His Skin, 2021, Oscar-nominated Hany Abu-Assad, and legendary director Khairy Beshara.
More Great Arabic Television Shows
Viewers eager to find more shows from visionary Arabic storytellers can check out the series below.
Al Kabeer (2010)
Fauda (2015)
Jinn (2019)
Al Hayba (2020)
Baghdad Central (2020)
Paranormal (2020)
Suits (Arabic Version) (2022)
Seventh Year Itch (2023)
El Soffara (2023)
Audiences can watch these titles and more selections on Netflix, Sling, and other streaming platforms.
Tell Your Story at NYFA
Arabic movies and television shows provide an essential platform for vital perspectives and voices, enabling visual storytellers to be heard globally. At NYFA, aspiring filmmakers, screenwriters, and actors can learn vital skills in writing, shooting, editing, directing, producing, cinematography, and much more. See our available film, media, and performing arts programs to learn more!
by Melissa Randall