It's always fun to see a new big-budget IP release that blows us away with new characters, unique ideas, and irresistible gameplay. In 2014 alone games like Titanfall, Destiny, Sunset Overdrive, and Watch Dogs came out to entertain us in exciting new ways while at the same time each cementing themselves as the start of what will no doubt be a long-running game series.
While this year is shaping up to give us plenty of AAA games set in brand new worlds, 2015 will arguably be known for delivering more anticipated sequels than we ever expected in a single year. Best of all, most of them will be releasing on PlayStation 4 and Xbox One, no doubt convincing millions of gamers across the globe that it might just finally be time to make their console upgrade.
Below are six of the biggest sequels that are currently set to debut in 2015. It goes without saying that these titles will be heavy contenders for many Game of the Year awards if they deliver what we expect from a sequel years in the making.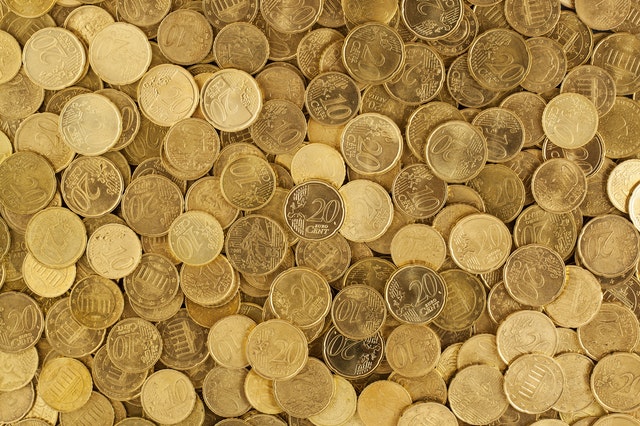 Batman: Arkham Knight
While Marvel continue to struggle in the video game department, DC's Caped Crusader has seen tremendous success in the hands of Warner Bros. Interactive Entertainment. Both Arkham Asylum and Arkham City have been called some of the best comic book superhero games ever made, both winning countless awards that include Game of the Year from various media outlets.
Now Rocksteady Studios is getting ready to deliver the highly-anticipated finale to their Arkham trilogy that will also serve as their last Batman game. Arkham Knight has already wowed us with impressive trailers and gameplay footage that show Batman using a number of new gadgets. But easily the most exciting thing is the ability to finally control the Batmobile to traverse Gotham as well as use it in combat.
Final Fantasy XV
It's hard to deny the impact Final Fantasy has had on not just the RPG genre but the entire gaming industry. Although it doesn't have the influence it once did, this long-lasting series has provided some of the most memorable gaming experiences across countless video game consoles.
In 2015 we'll be getting the latest entry that's set to stray away from the traditional turn based system that Final Fantasy is known for and instead take an action oriented approach. The fact that it bears striking resemblance to Kingdom Heart and Lightning Returns' gameplay has many fans very excited about this long-awaited title.
Halo 5: Guardians
It's hard to believe that it's been 15 years since Bungie made us need an Xbox by releasing Halo: Combat Evolved. Since then we've had the pleasure of enjoying countless entries in the famed first-person shooter series that each have provided addicting multiplayer coupled with a captivating story campaign.
Now 343 Industries continues the legendary series with Halo 5: Guardians, the very first Halo title built from the ground up for Xbox One. While the community is already raving about the multiplayer after a 3-week beta test, most of us can't wait to see the next chapter in Master Chief's new adventure.
Uncharted 4: A Thief's End
Naughty Dog has provided us with some of the most exciting third-person adventure games via their Uncharted series. Whether you were completely enchanted by Nathan Drake's storyline or competing to see who was the best in online multiplayer, Uncharted is without a doubt one of the most beloved series on Sony's consoles.
Uncharted 4 is the latest entry and first to release on the Playstation 4, meaning we can expect breathtaking visuals throughout the adventure. The subtitle "A Thief's End" has only served to spark even more anticipation as it could very well spell the last adventure for the series' longtime protagonist, Nathan Drake.
Metal Gear Solid V: The Phantom Pain
When it comes to wrapping together complex storylines, engrossing gameplay, and over-the-top cutscenes, few can compare to the Metal Gear series. The franchise may have started during the NES era but it wasn't until Playstation's Metal Gear Solid that fans started worshipping Kojima for his ability to deliver a game with plenty of character and energy.
Although several games set in the Metal Gear universe have released since 2008's Metal Gear Solid 4: Guns of the Patriots, fans of the chaotic series are anxious to finally play the fifth entry in the beloved franchise.
The Phantom Pain continues the saga of Snake by not only connecting several storylines together from previous games but giving us some of the sharpest gameplay we've seen from a tactical third-person game, as many saw first hand with last year's Ground Zeroes.
The Legend of Zelda for Wii U
What's there to say about The Legend of Zelda other than it's quite possibly one of the most adored and influential series in all of gaming. Few other game series have managed to deliver the high-quality action adventure experiences on just about any console or device it was released on.
Four years after Skyward Sword we'll finally be taking Link on another undoubtedly awe-inspiring adventure, this time with an emphasis on open-world exploration. We can't wait to get lost within the story and world of what's sure to be another classic Zelda game, especially with interesting new controls via the Wii U Gamepad.
[su_note]Work on the next great video game series, or create your own. Learn more about the game design school at the New York Film Academy (campuses in New York and Los Angeles). [/su_note]

by nyfa