If you were in the mood, you could endlessly debate whether the quality of Saturday Night Live in the 21st century was near the daring brilliance of the original Not-Ready-For-Prime-Time-Players or the raucous hilarity of its late 80s-early 90s heyday. But one thing everyone would agree with – the show was always memorable when Weekend Update city correspondent Stefon took the stage, played with nervous energy (and a tendency to hilariously break character) by NYFA alum Bill Hader.
Recapping The Greatest Bill Hader Movies & TV Shows
From 2005-2013, Hader was a featured player on SNL, known for the aforementioned Stefon as well as dozens of other memorable impressions and original characters. His comedic talent was so impressive he received an Emmy nomination for Best Supporting Actor In a Comedy Series; the only previous SNL star to earn such an accolade was the legendary Eddie Murphy. Since leaving the show, he has followed in the footsteps of other SNL luminaries like Bill Murray, Adam Sandler, and co-star Kristen Wiig in broadening his resume, excelling in challenging dramatic roles just as he'd found success in comedy.
From indulging delinquent teens to fighting off a clown-faced demon, let's take a look at ten of the best roles Hader has played in a career that, to all appearances, is just getting started.
Noelle (2019)
Probably not the first film anyone thinks of when discussing Hader's filmography, the Disney+ Christmas movie co-starring Anna Kendrick finds him leaving an indelible mark on an otherwise paint-by-numbers holiday adventure. Hader plays Nick Kringle, the latest in a long line of Santa Claus descendants, who is pressed into taking on the reindeer reins after his father's passing. Stressed from the pressure of being the new Santa Claus, Kringle instead runs away to sunny Arizona to start a new life… as a yoga instructor. Let's face it – who doesn't enjoy a demonstration of a solid Christmas tree pose?
Superbad (2007)
Producer Judd Apatow gave Hader little choice about joining the cast of Greg Mottola's irreverent teen romp as Officer Slater, one half (with Seth Rogen's Officer Michaels) of possibly the worst cop partners in cinema history. He simply said, "You're going to play this…" and Hader played the hell out of it, blending his impeccable comic timing with the similar skill sets of Rogen and co-star Christopher Mintz-Plasse to craft some of the film's most uproarious moments.
Trainwreck (2015)
Fresh off of his stint at SNL, Hader found himself in an unfamiliar role – that of romantic lead – in this Judd Apatow comedy starring Amy Schumer. For maybe the first time, Hader wasn't tasked with carrying the load of humor, stepping into more of a straight-man role to make room for Schumer's shenanigans. In the process, he creates a living, breathing character in Aaron, who has a believable relationship with Schumer's Amy, letting the comedy flow organically from their interactions.
Inside Out (2015)
Pixar's literally emotional 2015 feature saw Hader doing one of his many famous voice roles, this time as Fear, one of the emotions that run young Riley's mind. Hader revealed in interviews how he related to the character due to his tendency to have panic attacks before tapings of SNL, but the decision to present Fear as a middle-management bureaucrat – who in real life often seems to be ruled by fear – was a stroke of genius that added layers of depth to what could have been a silly animated sidekick.
It: Chapter Two (2019)
It: Chapter Two added the horror genre to the growing list of great Bill Hader movies. On the one hand, it made sense to cast Bill Hader as the older version of Ritchie Tozier in Andy Muschetti's film version of Stephen King's horrifying novel. The character had been reimagined as a stand-up comedian, so Hader was a natural fit with his already perfectly honed comedic timing. What people didn't expect was Hader turning the manic Ritchie into the soul of the film. In the end, when his fellow Losers envelop him in a healing embrace, Hader's raw-nerve performance had more than a few critics talking Oscar.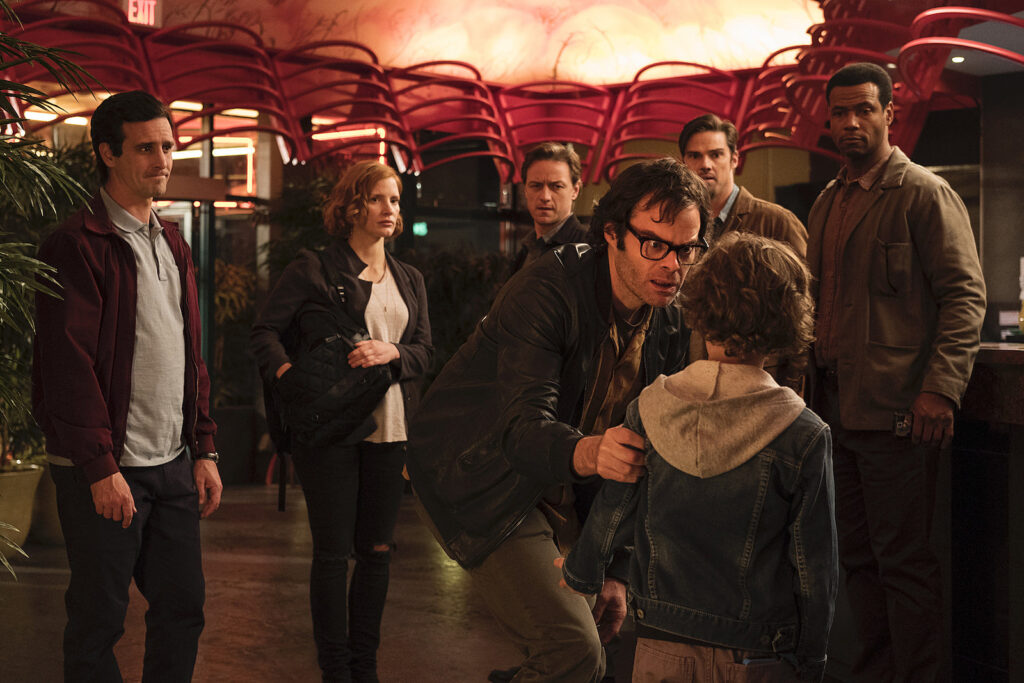 Documentary Now! (2015 – Present)
Hader's abilities as a writer and his penchant for creating memorable characters are on display in equal measure in this mockumentary series, which he co-created with fellow SNL alums Fred Armisen and Seth Meyers. Even from "Sandy Passage," the first episode, Hader was fully committed to the bit, finding the inherent silliness in the concepts behind many documentaries and blowing them out of all proportion. If nothing else, it's worth watching "Gentle & Soft" to hear Hader's gruff-voiced bass player unexpectedly break into a Gibbsian falsetto.
Men In Black III (2012)
Many people lost interest in the sci-fi franchise after the original 1997 blockbuster, but those who did miss out on a surprisingly emotional third installment that featured Hader in a scene-stealing supporting role. Hader plays Andy Warhol, and while we might think he was an alien in disguise, we discover instead that he is Agent W of the MiB, with all Warhol's famous eccentricities put on to help him stay undercover. His exasperated plea to Agent K to help him fake his death so he won't have to listen to sitar music anymore is one of many big laughs he wrings out of just minutes of screentime.
The Skeleton Twins (2014)
Considered to be one of the best Bill Hader movies, Craig Johnson's Sundance darling saw Hader teaming up with his former SNL castmate Kristen Wiig as a pair of twins who reunite after an extended estrangement to try and fix their relationship and find direction in their messed up aimless lives. An early indication of the serious acting chops Hader had been hiding during his time at Studio 8H; the otherwise moody and darkly quirky film features a blast of filmic euphoria as the pair join for an epic lip sync to Starship's "Nothing's Gonna Stop Us Now."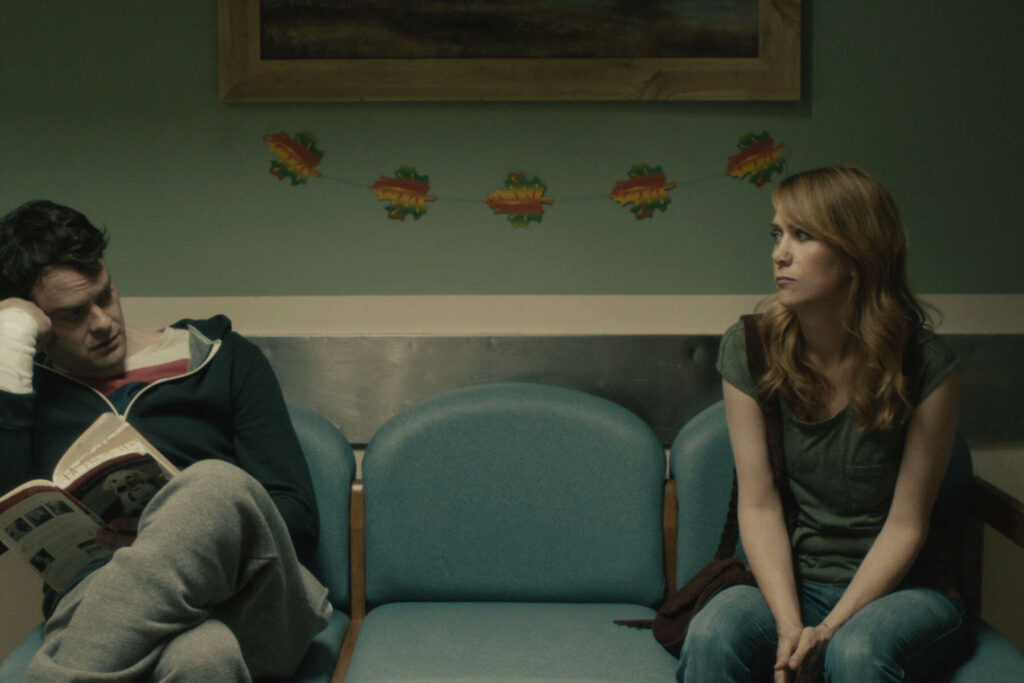 READ MORE: NYFA LA Screens "The Skeleton Twins" with SVP of Acquisitions at Sony
Barry (2018 – Present)
While Hader will likely enjoy many more years of success, Barry may well already be his magnum opus. Hader portrays the title character, a lonely assassin who inadvertently takes an acting class and reevaluates everything about his life and job. Combining the best aspects of his crackerjack comedy and his dramatic potential, Barry is a career-defining performance that has earned Hader two Outstanding Lead Actor Emmys, and more are certainly possible. It's a must-see for anyone who has ever enjoyed Hader on screen.
READ MORE: NYFA Alum Bill Hader's Barry Season 3 Is Still Killer
Saturday Night Live (2005 – 2013)
It would take forever to discuss the litany of characters and impressions Hader performed during his tenure on the venerable sketch show, so instead of trying, we'll just say one word: Stefon. Hader himself had trouble keeping a straight face when this hysterical character came on screen. Even if his career had fizzled out after he left, Stefon alone would have ensured Hader remained a comedy legend.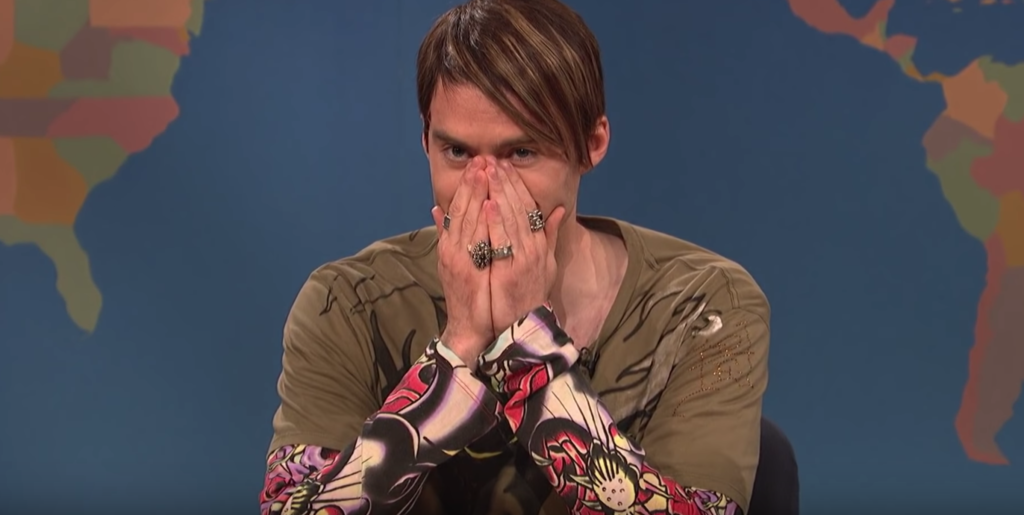 Get Started in Acting for Film at NYFA
Ready to create your own iconic characters and learn how to shine on screen? Explore NYFA's long-term and short-term programs in Acting for Film. At NYFA, acting students learn through hands-on experience, acting in peer films and creating their own content.
by nyfa