Many consider New York City to be the Cultural Capital of the World — there are countless things to do for both tourists and native New Yorkers alike. But nearly everyone visiting the Big Apple makes sure they catch a show. While Broadway is obviously the flashiest of the options out there, there are also Off-Broadway and even Off-Off-Broadway productions. But what do these labels mean exactly?
The answer is surprisingly simple. What gives a show its designation as Broadway, Off-Broadway, or Off-Off-Broadway isn't its production value or budget, or a measure of its success. It's actually mostly related to a show's seating capacity!

Off-Off-Broadway
Off-Off-Broadway theatres have 99 seats or less, so are obviously smaller venues than their more well known cousins. There are around 120 Off-Off-Broadway theaters in New York City at any given time, with many located in the city's more artistic neighborhoods, like the West Village.
Often these shows will have cheaper ticket prices, and closer access to the actors after a performance. Because it's easier to take financial chances with smaller productions, Off-Off-Broadway shows are also more likely to be avant-garde or experimental than more mainstream venues. They can be more traditional plays and musicals however, and give theatre-goers a healthy amount of options throughout the year.
An example of an Off-Off-Broadway production is Benten Kozo, directed by Jim Simpson, an Obie award-winning production that ran for over six months.
Some Off-Off-Broadway theatres:
HERE Arts Center, The Kraine Theater, La MaMa E.T.C.

Off-Broadway
Off-Broadway theatres can be significantly larger than on Off-Off-Broadway, and can hold up to to 499 seats. With fantastic original stories, musical revivals, and even performance art shows, many shows that begin on Off-Broadway can jump to Broadway if successful enough and warrants larger audience capacity — a famous example being historical musical, Hamilton.
Well-known stage performers can also be prominent in the Off-Broadway scene, not just limiting themselves to larger Broadway shows. Many performers tend to go back to the intimacy of a smaller theatre where an audience can be engaged more intimately with a production and its cast. There are roughly 85 Off-Broadway theatres in Manhattan.
Stomp is an enormously popular production that began in the United Kingdom and has been running in the East Village's Orpheum Theatre for years, and is a unique example of the varied types of shows you can catch on Off-Broadway.
Some Off-Broadway theatres:
Cherry Lane Theatre, SoHo Playhouse, Minetta Lane Theatre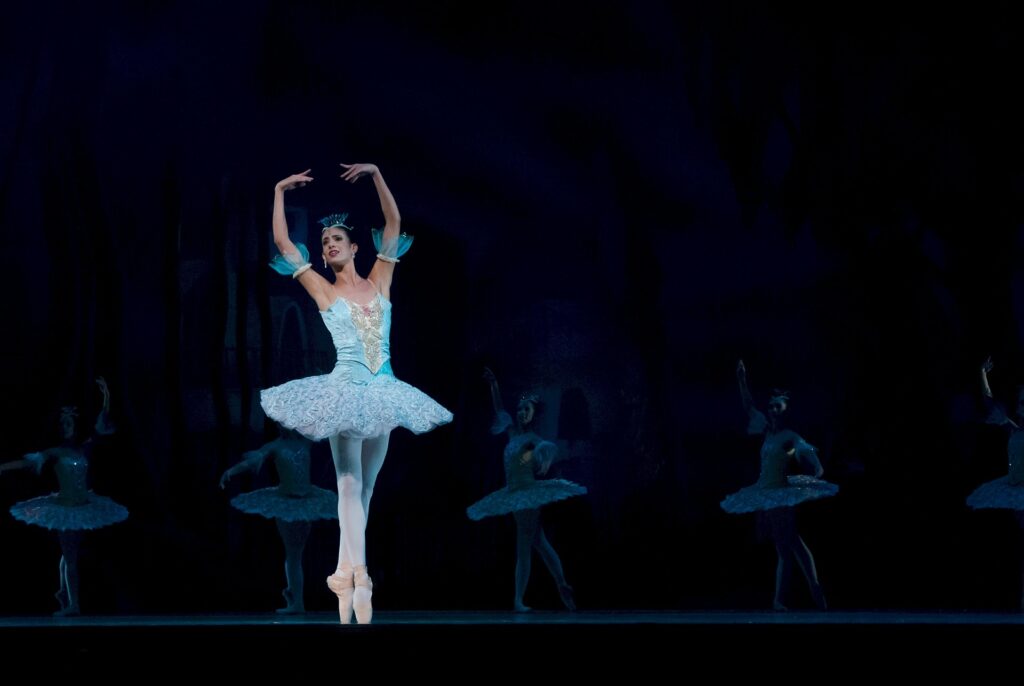 Broadway
Broadway shows have the strictest guidelines to earn their moniker. In addition to having 500 seats or greater, they must be located in the Theatre District (around Times Square in Midtown, Manhattan) as well as in venues certified by The Broadway League, the trade association for the Broadway industry.
Because of their prime locations, Broadway shows have a greater chance to attract tourists and other theatre-goers, and as such, have long since been known to have much larger budgets and production values than other musicals and stage shows in New York City. Similarly, they can also attract larger stars, as well as adaptations of famous films and other works whose rights may be expensive to procure.
Examples of famous Broadway shows are nearly countless, with The Phantom of the Opera being the longest running show on Broadway to date.
Some Broadway theatres:
Gershwin Theatre, Winter Garden Theatre, Ambassador Theatre
Ludovic Coutaud is a NYFA alum and writer. For more information, click here. 
by nyfa