At the time of writing, Cannes 2015 is underway and it was touted by the organizers themselves as a festival that would look to redress the imbalance between the genders. As if to reinforce this promise, the official festival poster prominently features Ingrid Bergman.
Even so, Cannes has generated much inequality-related controversy so far on two counts. Firstly, there was the outrage caused by festival staff turning away any females not wearing high heels (even those with disabilities). Secondly, out of the 19 contestants shooting for the Palme D'Or this year, only two directors are women.
We've already discussed the woeful state of affairs regarding marginalization within the film industry, and this recent example points to the fact that positive change is slow…
…But it is coming.
While we continue to both celebrate and promote diversity in our own screenwriting school and across other programs, there are a growing number of diversity initiatives that are well worth checking out.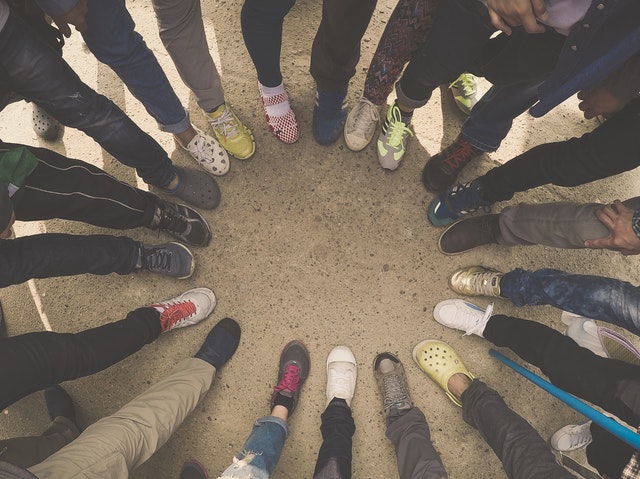 Much like tax incentives — in which an entity (usually a state government) offers tax relief in order to attract movie production to an area — diversity incentives offer additional benefits to those who strive to keep a balanced team in terms of gender, race, and sexuality.
In fact, some states are even making this mandatory. As such, it's in a production company's best interests to make sure they promote diversity, and that in turn benefits the wider community.
Below you'll find a list of some of the main—and most enticing—diversity programs and incentives which exist for both screenwriters looking to break into the industry and producers looking to improve their own practices.
Film & TV Diversity Incentives and Programs
CBS Diversity Institute – CBS has a number of great diversity programs for screenwriters and others working both behind and in front of the camera (as well as a very good blog which explores the topic of diversity within the industry as a whole).
WriteGirl – A truly fantastic outfit that has successfully paired hundreds of high school girls—usually from underprivileged communities in LA—with female writers who have already made it in the business and are offering mentorship in writing.
HBOAccess Writing Fellowship – While HBO's new program has closed its doors for this year, it's certainly one to watch—in the most recent intake, eight semi-professional screenwriters were invited to a series of master classes at HBO's Santa Monica HQ, before being paired with an executive developer for an eight month mentoring session (as well as an industry meet-and-greet held in their honor at the end). Keep an eye out for next year.
NLMC Television Writers Program – A long-running workshop group that is catered towards Latinos looking to break into professional scriptwriting, this program addresses the fact that only 2.8% of staff writers on televisions shows are Latino.
Alliance for Women in Media – Based in Washington D.C., the AWM is a nonprofit organization run by both men and women to advance the influence of women in numerous forms of media. Part of that includes a number of scholarships and fellowships, including the longstanding Gracie Awards Fellowship.
Diversity in Casting – One for producers. As the most well-known (and possibly oldest) diversity program still active for actors, the Screen Actors Guild allows producers of low-budget productions to take advantage of contractual benefits in conjunction with the guild as long as certain conditions are met.
Illinois Film Tax Credit – Another one for producers to look into. As mentioned above, some states are making diversity conditions mandatory in order to qualify for tax breaks. Illinois is one such state, and as long as you can track and prove you've "made good faith efforts" to achieve a racially diverse film crew, the benefits are quite substantial.
Sony Diverse Directors Program – One for directors. Introduced last year, Sony Pictures Television began their own program entitled the Diverse Directors Program. While details for this year are yet to be announced, qualifying candidates last year were invited to shadow high-level TV directors as they produced numerous acclaimed series.
Know of any more that we should be including on this list? You know what to do—drop a comment below, and let's support those who make the entertainment industry a more fair and balanced place to work.
by nyfa