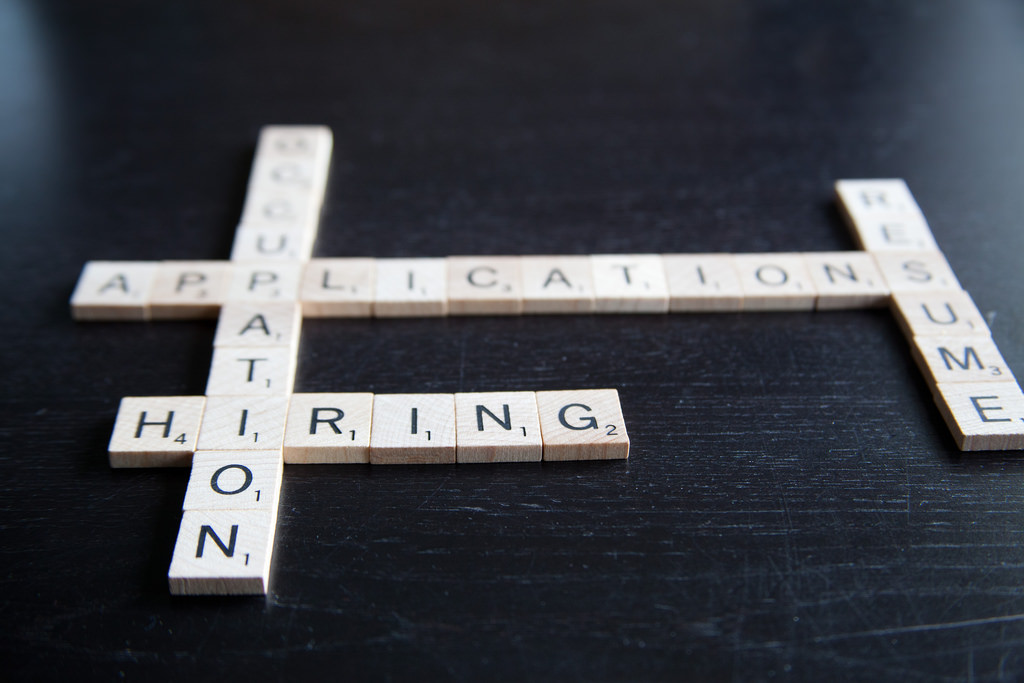 Headshots get the bulk of the attention because they are the visual cue that immediately informs casting directors and agents of an actor's type and range. However, for every headshot there is an acting resume that should be uniformly stapled to the back.
An acting resume should simply list an actor's credits and contact information in a highly organized structure that provides readers with background information about the face in the corresponding headshot. A good resume makes an actor appear more professional and prevents agents and casting from quickly labeling you a novice.
Staples…You Should Use Them
Since it has already been mentioned, let this be the first rule of resume writing: use staples.
This will guarantee that your headshot and resume do not become separated in the chaotic piles of resumes that industry folk weed through every day. Paper clips are out. Tape is no good. Glue is messy and warps the pages. If you are really cool you can print your resume directly on the back of your headshots. If you are not really cool, just use staples.
Screenplays are Structure…And so Are Resumes
Oscar-winning screenwriter William Goldman said, "Screenplays are structure, and that's all they are." His words apply equally to acting resumes which all follow the same basic format.
Basic Resume Guide
Name: At the top, centered, write your full name.
Agent: On the line below, list your agency and their contact information (phone number and e-mail address).

If you are unrepresented, list your personal contact information.

Union: The line below that should list your union status. If you are not in a union, leave this line blank and skip to the next step.
Statistics: Immediately underneath union or contact info, list your basic stats: hair, eyes, height, and weight. Then move onto the meat of the resume.
Credits: These are grouped into Film/Television and Theatre. Start with whichever is your primary emphasis as an actor. Under each subheading, create three columns:

Left Column – Title
Middle Column – Role
Right Column – Production Company

Special Credits (Optional): If you have any credits you would like to list that do not fall under Film/TV or Theatre list them here in the same three-column format. Special credits might include Web Content, Dance, Opera, or Improv.
Training: Underneath credits, list any formal training that you have. Only two columns are needed, one for the specific focus (dance, voice, Shakespeare, etc.) and one for the teacher or school.
Special Skills: Finally, at the bottom of the resume, list your special skills. Think of things that are unique and specific that might be of interest to casting. Common skills are singing, instruments, sports, and accents but anything can be listed here.
Once the basic tenants of an acting resume have been applied, there are a few simple steps actors can follow to ramp up the professionalism.
Quick Resume Tips
Choose a clean, standard font and font size that is easy to read.
Name, agent, and all subheadings should be bold and larger font than the body-text.
Trim the resume to fit precisely on the back of an 8"x10" headshot
When listing your role for a Film/TV credit, note whether the role was leading, supporting or guest star. Casting directors probably won't know the role unless…
If someone or something famous is associated with a credit, make sure you list it at the top. A noted director, producer, production company, or actor is a marketing point to that immediately signals "professional experience."
Thou Shall Not Lie
If staples are the first "yes" rule, lying is the first "no-no." Not only is lying on a resume unprofessional, but actors who lie are bound to be caught. When an actor is caught with a false credit, there is little to be done to save his or career. Simply put, if you haven't worked with Steven Spielberg, do not list him on your resume because someone will find out.
Be proud of your past work and list it accurately on a well-formatted acting resume that is nicely stapled to your headshot.
Following these simple steps will immediately signal to a casting director or agent that you are ready to work. Be honest, be stapled, and be cast.
[su_note]Gain hands-on acting experience through our variety of Acting for Film programs taught by industry-leading actors, writers, directors, and producers. Visit our Acting for Film School page to learn more about our degree programs, workshops, and courses.[/su_note]
быстро займ на карточку
zaymibistroru
кредит без верификации карты
онлайн займ на киви кошелёк
zaymibistroru
займы на яндекс деньги мгновенно
by nyfa