At this year's  Game Developers Conference (GDC), internet behemoth Google announced their bid into the streaming gaming market: the Google Stadia. The Stadia (plural for "Stadium") is a console-less, cloud-based, online streaming game service. Google claims that if you have a device that can run a Chrome browser, you can play any Stadia game on it. The Stadia will launch in November of 2019 and a free version will be available in February of 2020. 
Streaming services are all the rage these days and with so many other competitors–PlayStation Now, GeForce Now, Blade Shadow, and rumored services from Nintendo and Microsoft on the horizon – how does the Stadia stack up?
The Stadia Founder's Edition, due out this November, includes a three-month subscription of Stadia Pro, a three-month Buddy Pass, a controller, a Chromecast Ultra and a Founder's Stadia Name (likely a user account/name) for $129. Stadia is only available through Chrome, Chromecast, and on Android devices.
While this is inexpensive for a console, it's a bit pricey for just a controller and three-month access to a streaming system. Once the trial ends, players will have to pay $9.99 a month for the Pro subscription price. Add to the cost that Stadia players will have to buy their games, rather than have a selection available a la Netflix, and the Stadia might end up costing users just as much as any other game streaming service.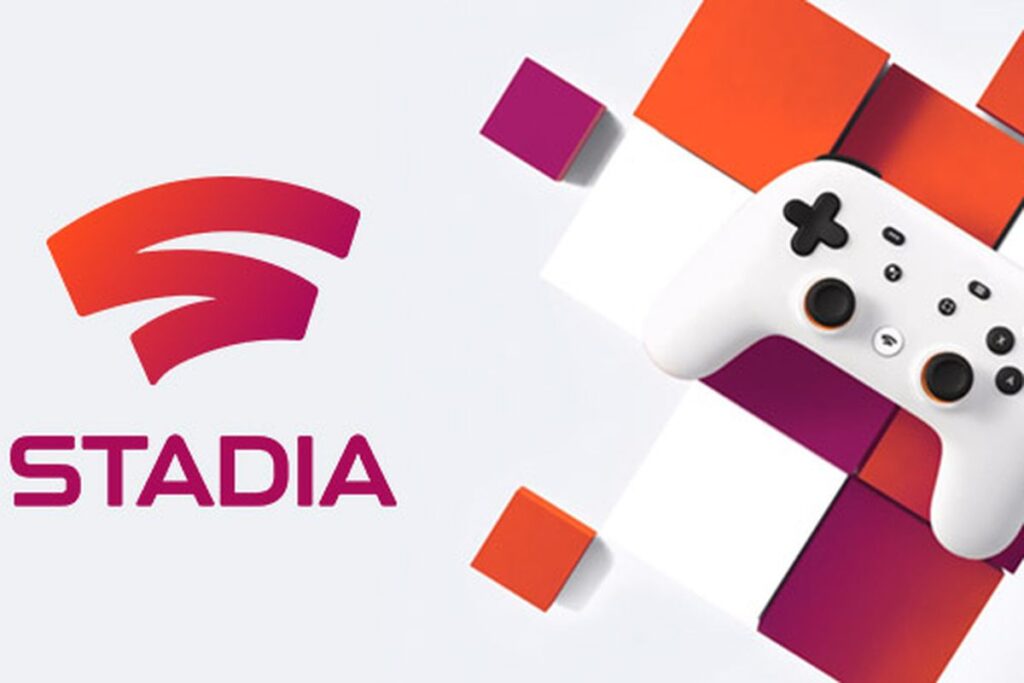 At first glance, the controller looks very traditional, but it does come with a few surprises. Most interesting is the built-in recording button in the center of the controller that makes a bold statement – your gameplay is meant to be shared. But what does Stadia streaming services offer that Twitch and YouTube doesn't? Google has yet to say. The controller also sports an in-game help button, which might be useful to novice gamers, but will it turn off experienced ones?
Many of Stadia's critics are worried about Google's ability to combat latency. While reports from Gamescom 2019 were positive, others were skeptical about Stadia's claims. Some previewers have noted that the bandwidth for Stadia – coupled with regular or high usage of internet and cell phone – might overwhelm the average gamer's data plan. Stadia uses 16gb an hour–which will add up during marathon gaming sessions. 
For casual players, a longer latency won't be an issue, but add to this concerns about image quality due to screen size, connection speeds and compression. These technical issues might be deal breakers for the streaming gaming audience Google is after. 
Others are worried about Google's commitment to the platform if all doesn't go as planned. Google has a history of launching new services and–when they didn't work out–then shutting them down, including Google Plus, Google Base, and Picasa, to name a few. That's fine and understandable and well within their right, but where does that leave users? All of those games that you bought on Stadia would suddenly be gone.
While Stadia has announced a lineup of about 30 games so far, there are very few exclusives. "Big exclusive games win the day, and Stadia does not have any," DFC Intelligence's David Cole said in an interview with gamesindustry.biz. "The initial lineup was all over the map, and simply not that compelling." Stadia's big titles like Assassin's Creed: Odyssey, Doom Eternal, and Farming Simulator 19 are all available on other systems and the Stadia's exclusives right now are the yet-unknown Gylt and Get Packed. 
With all this in mind, in the end it's up to you whether or not the Google Stadia is the right choice for you.
by nyfa