If you plan on being a musical theatre performer, your audition book is one of the most important things you'll own. You need to fill your book with the right cuts for nearly every audition. While finding the perfect song is something a performer has to do for his or herself, the way to construct your book doesn't have to be a mystery. Once you know what you're looking for, you can begin the hunt for the perfect pieces.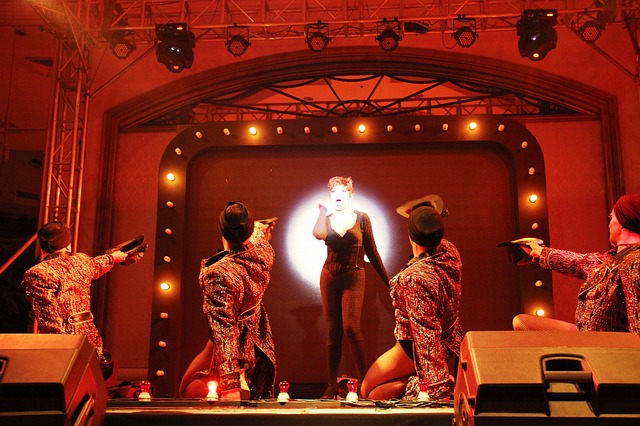 What Your Book Needs To Be
Your book should be a three ring binder that is not too big, but also not too small. Stay away from anything over 3 inches or under 1.5 inches, as they become difficult for the accompanist to handle. All music should be organized by section or alphabetically, really whatever works best for you as long as there is a method to the madness. If you're asked to find a piece, you're going to want to be able to find it quickly. Music should be clearly labeled, and markings need to be very clear on the music itself. Plastic page protectors are the standard, and the non-glossy version will insure that your accompanist is able to see under any lighting.
What Should Be In Your Book?
Your book needs to be your best current material. Current being the key word, as you could be asked to sing any piece that you bring with you into the audition room. If a director isn't hearing exactly what they need from you, it is common for them to ask what else you have brought. This is why your book needs to be comprehensive enough to cover all the bases. Cuts can either be 32 bars or 16 bars, and having one of each for a song will allow a selection to be more versatile for auditions. Keep in mind that a 16 bar should be around 30 seconds, and 32 bar cuts closer to a minute.
Categories are as follows:
Contemporary musical theatre – uptempo and ballad
Classical musical theatre – uptempo and ballad, at least one Rodgers and Hammerstein piece
Pop/Rock/Country – a mix of two or three pieces showing off pop vocal styling, tailor these toward different types of modern shows such as Rock of Ages or Rent
Jazz – consider having a blues piece as well as an uptempo jazz song depending on your vocal abilities
Go-To Pieces- these should be your two most polished 32-bar cuts, usually an uptempo and a ballad
Comedic – one or two pieces that you know are funny, whether it be the writing or the way you are performing the piece
Disney – Disney songs have a very specific feel and vocal styling, if you're going to audition for a Disney show you should have one in your book
Each of the categories listed above have their own specific vocal styling to go with them. It will not help you to have a classical musical theatre section in your book if you choose to sing it in the style of contemporary musical theatre. You need to keep these styles separate, and know your abilities before going into an audition. Directors are often frustrated by auditions where the actor chooses to do a piece in a style that is not helpful for seeing them as a possible option for a role. It is your job as an actor to familiarize yourself enough with the show you are auditioning for, in order to sing a piece that is appropriate in both content and style.
What Songs Should You Sing?
While the number of songs in each style you should have in your book is a debatable issue, having two pieces usually keeps you in a safe range for auditions. You never want to be the actor that doesn't have anything the director is interested in hearing. This is also a reason to keep your book organized, as you may need to pull something out very quickly in an audition setting.
As an actor, the content of your book is up to you. Finding the cuts that fit your personality and type will be one of the most difficult things you have to do, but once you find something you will know that it feels like a fit. While having a song option enter your realm of consciousness is something that is sometimes out of your control, there are many aspects of your book you can stay on top of. Mark your cuts clearly and cleanly, or you'll end up with an angry accompanist, and you never want that. Practice your material, keep things looking clean, stay prepared with pieces for any audition, and eventually every song in your book will become as easy to go back to as your favorite few cuts.
From musicals to monologues to dance routines, our musical theatre students work on a variety of projects throughout their time at NYFA. Check out our Musical Theatre Program page to learn more and discover our variety of programs.

by nyfa