What does it take to actually make a creative animation sequence? Hard work, a bit of training, and the drive to manage multiple skillsets at once. From Game Design to Animation, NYFA students are taught the tools they need from some of the most skilled instructors in the business to create some of your favorite pieces you see every day in the digital world.
Colombia native Camilo Navas came to New York to visit a friend, who introduced him to an instructor that taught at NYFA. The instructor then told Navas about scholarships and ways to make studying at the school possible for what he wanted to study.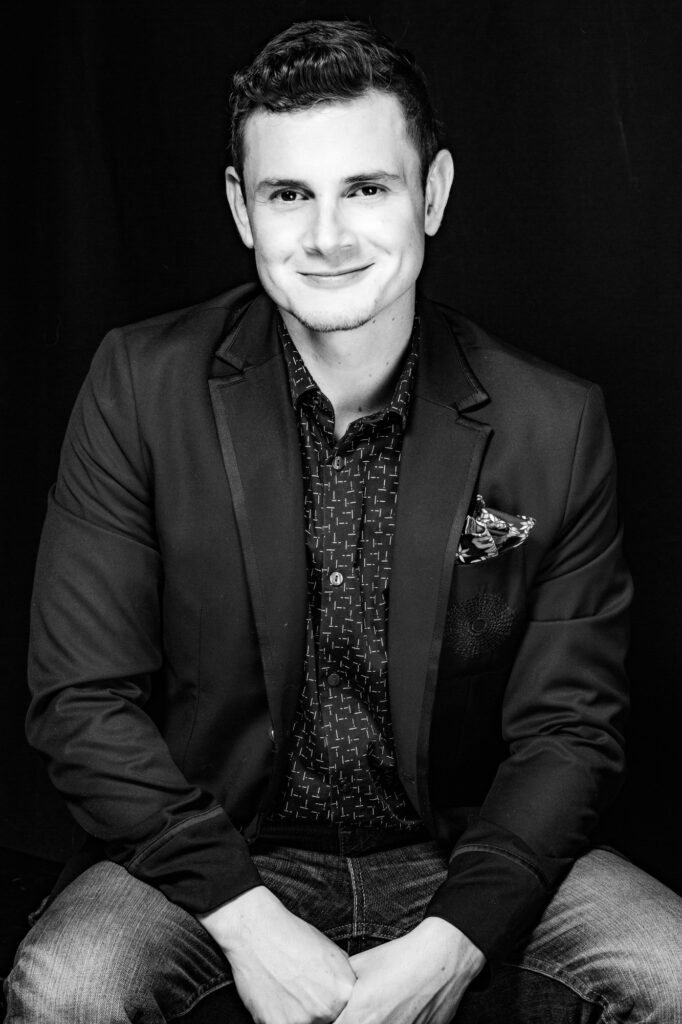 "I liked the city and the school was film and media-focused, so I loved it. The next semester after that, I started my admissions process, although I started studying Game Design and then I found out that what I really wanted to learn was Animation, so I was able to swap my program." 
During their course, Animation students are trained to use multiple tools to create their assignments. For one project, Navas created a sequence called "George is Hungry," and explained that he used Zbrush for modeling, Motion Builder for the animation and motion capture, and Maya as the 3D software, among others.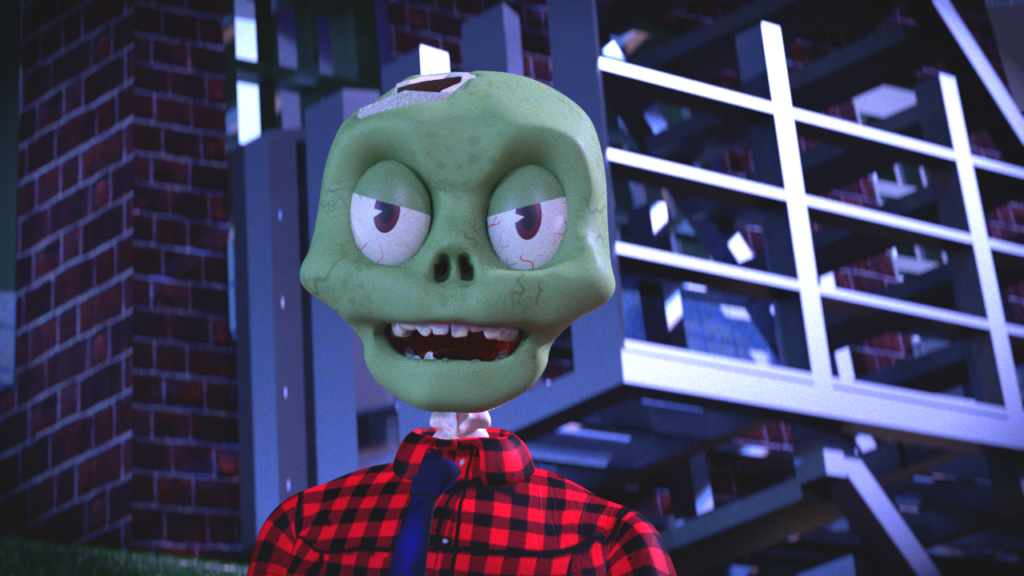 For this same assignment, the NYFA alum decided not to storyboard it as some other creators may choose. "I actually didn't storyboard the film because I'm not a great drawer," he shared. "I had the plan of implementing motion capture, which would allow me to make an animatic. It was a great idea because it adds the timing of the acting and lets me place the camera wherever I want. It was like shooting a movie that I could rewind and fast forward, and I didn't have the pressure of being on a budget or limited time for shooting."
For the whole process, Navas revealed that there was a workflow he followed to create his project that made the work more seamless, due to the complicated nature of animation. His process included the following order of operations:
Scripting the story

Modeling the characters

Rigging

Motion capture

Animation editing

Blocking the camera

Animatic

Dynamics

Rendering

Compositing

Editing

Sound design

Exporting the final result
"I chose the tools that needed the smallest investment of time and effort in order to get results faster and make corrections multiple times. It could be considered an iterative process. The project itself needed 5 months to be completed including the sound."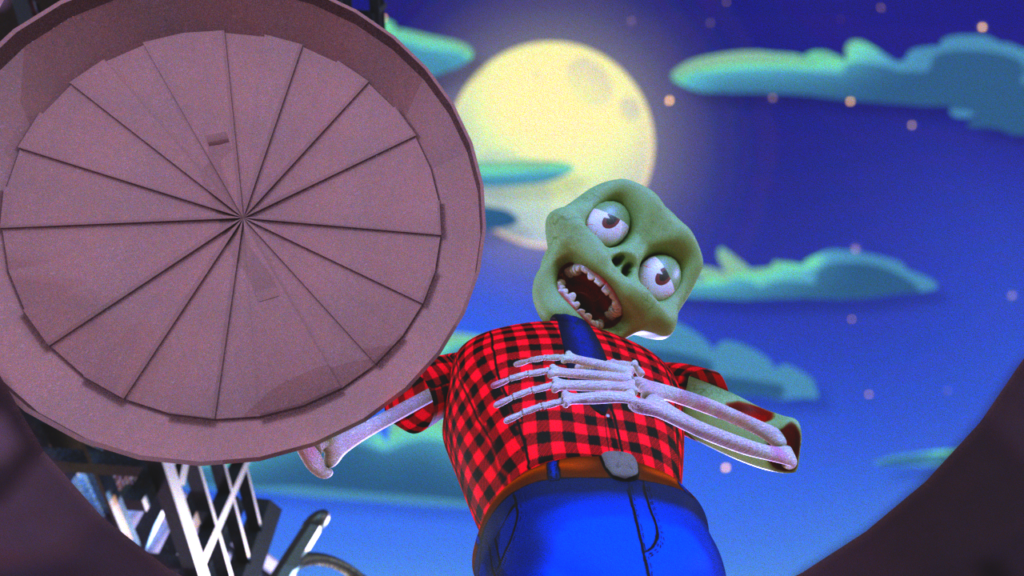 For this project, Navas needed sound to make the sequence complete, so when that was ready, the 1-Year 3D Animation alum had his finished project ready. "What happens on the screen is what creates the need for sound and music."
With this project now finished and Navas graduated from NYFA, he is looking to produce a second episode and eventually make George's universe from "George is Hungry" into a series. Navas also encourages those who are interested in animation to seek it out and pursue their passion.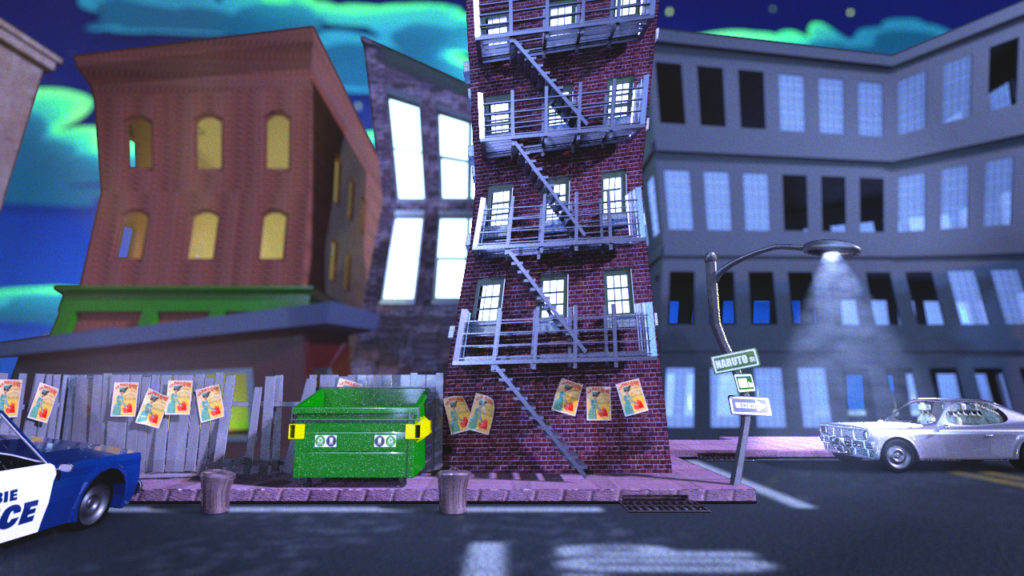 "There are probably a lot of people like me, who think that you need to be super smart and a talented illustrator in order to achieve some success in this field. I previously said that before NYFA I didn't know anything about animation or I even didn't have skills like drawing. Sincerely, I still don't know how to draw the human body with its proportions, but it really doesn't matter because creating an animation piece is a colossal amount of work that it's very likely for anyone to find a job to do where they are good at it."
New York Film Academy would like to thank the NYFA alum, Camilo Navas, for sharing more about his experience studying in the Animation Conservatory at NYFA and for giving readers insight into what goes into creating a full animation sequence.
by nyfa