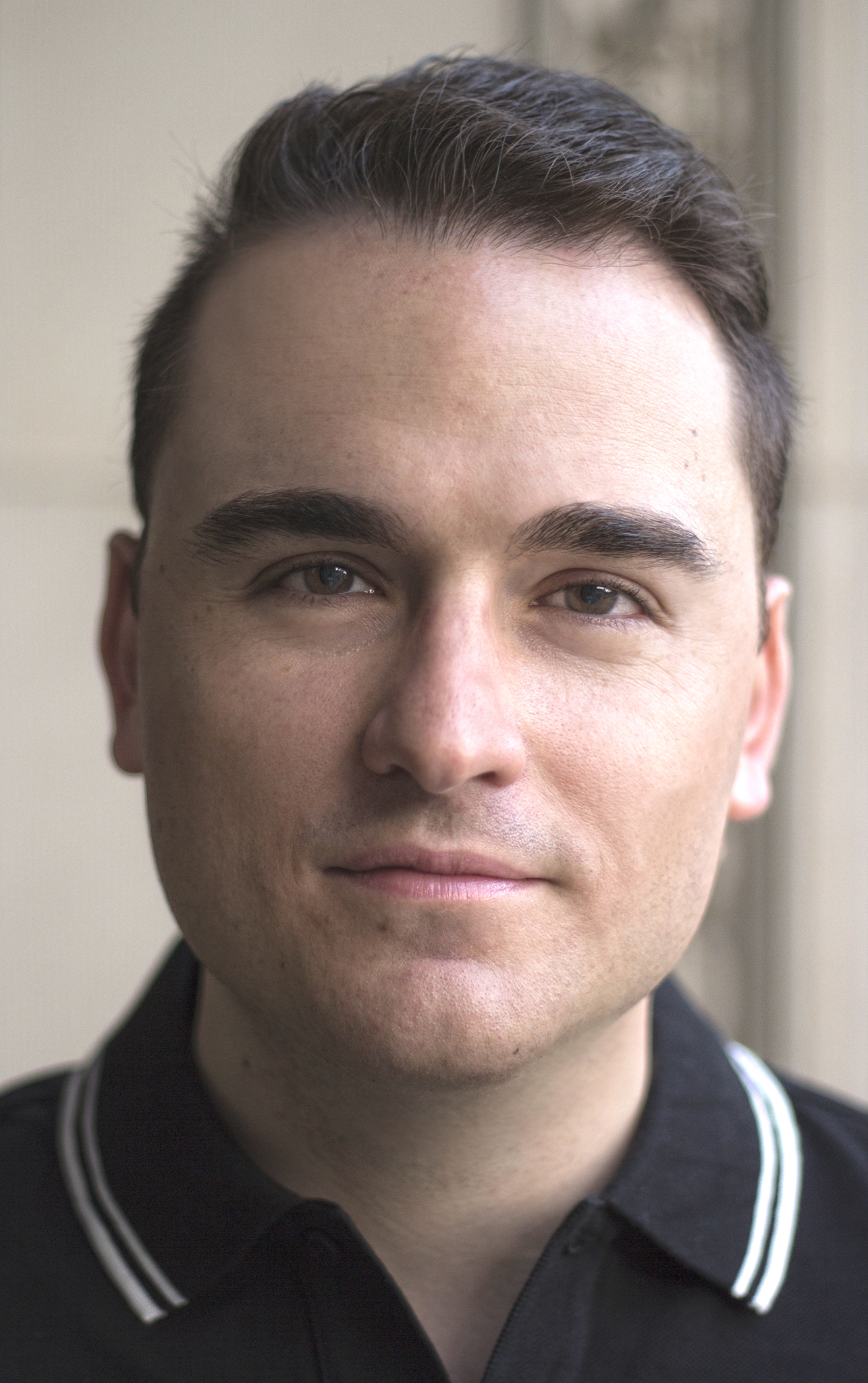 In 2008 Francesco Panzieri (website, filmography) finished his studies in Italy with a degree in Audiovisual and Mass Communication Media. Soon after he moved to New York to master 3D and digital composting at the New York Film Academy's School of Animation. 
It didn't take long for Francesco to become one of the most successful students of the school. That translated to success in his career as well, as he has worked on some of Hollywood's biggest TV shows (Mad Men, House M.D., Castle, Revenge, etc.) and films (Clash of the Titans, Warrior, For Colored Girls, etc.).
Beginning in May 2015 Francesco will be teaching an annual one-day course at New York Film Academy's Battery Park Campus on the topic of "Job Search Preparation / How To Be A Successful Visual Effects Artist." The seminar will show students how to break through into the industry and have a successful career. But you don't have to wait to attend the seminar to get into the head of this great artist.
Enjoy our Q&A with Francesco Panzieri… 
NYFA: What is your personal background and what made you interested in animation and visual effects?
Francesco Panzieri: I was born and raised in Italy. At an early age I remember being mesmerized by the visual effects in movies such as Star Wars, Indiana Jones, and Ghostbusters. Those are the same visual effects that kept me playing video games such as the LucasArts Graphic Adventures and many of the first-person-shooters such as Wolfenstein 3D.
I was always attracted by entertainment and media. As a child I could appreciate visual effects and understood that they had an ability to catch the audience through their quality and storytelling. At some point I realized this is what I want to do.
Now keep in mind – I'm in Italy. No one really thought this was even a career choice. However, after some convincing my parents, who both have been tough yet very supportive at the same time, I was able to attend a top-notch Cinema University in Italy, The Academy of Image Arts.
After obtaining my B.A. in Cinema Sciences I decided it would be best to make a move to the US. I felt I need more knowledge and guidance. I also built up an appetite to chase my dream while attending the Cinema University in Italy and there was no stopping me now.
After doing some research I found myself at The New York Film Academy attending the 3D & VFX Program. Four months after graduation, countless attempts trying to get my first job, living a life of a dreamer, I got a call. I was hired in California to work on my first feature film, "Clash of The Titans".
I was so happy! Excited about my new job, the fact that it's always sunny in California! (That's a lie). Since then, I have been working on about 10 feature films and more than 50 HD television series.
NYFA: You have worked on some of Hollywood's biggest movies and TV series. Is there any one project that really stands out for you or is your favorite?
FP: I am very proud of my work on Tyler Perry's feature "For Colored Girls". During that time, I was the one in charge of 3D-modeling, texturing, and compositing the NYC skyline visible from Janet Jackson's office.
It was a stimulating procedure that started in Maya with 3D-modeling low-polygon buildings and unwrapping their UV's; and ended up in Nuke, importing each single geometries and projecting RAW still images of NYC buildings (shot from our VFX supervisor on the city's rooftops) on the corresponding 3D model through its UV's. The final result looked terrific; very photo-realistic. Tyler Perry himself couldn't tell the difference when my team showed it to him.
However, every project I have ever worked on,  no matter how big or small, I keep close to my heart.
I'm a perfectionist, so I always aim to give my best. I have an ongoing competition with myself. I pixel-pick everything that comes across my desk. And believe me it's not an easy task since perfection – especially now – takes more time than the deadlines allow.
For me this is a passion-driven job. Therefore it's almost an inspirational process to handle a shot and make it look better, bolder, and more emotional for the audience.
I must say that there are projects that will forever remind me of the sleepless nights and some of the most talented people I have worked with in this industry. Teamwork and networking are the master keys in this industry. It's also very important to never stop doing your best work just because someone doesn't give you credit right away.
NYFA: Do you find any difference between working on movies and working on TV Series?
FP: If you were to ask me this question five years ago I would have said absolutely, but not so much today. Unfortunately, visual effects have become much more of a commercial process and much less of an artistic one.
Many movies nowadays get shot in digital rather than the 35 or 70 mm, the budget gets cut, and the delivery deadlines are half of what they were before. Consequently you find yourself dealing to inevitably sacrifice a pinch of the VFX quality as well.
I feel that in the early days the artistic process was more complete and genuine. Today, we are also faced with huge globalization in visual effects created by production subsidies in countries like Canada, United Kingdom, New Zealand, China,  and India. As this industry became a really global one, more competition emerged willing to do your work faster and cheaper. But this is rarely at the same quality standards.
The final result is a "rush" (called the "911" in our lingo, same as the emergency phone number) into finalizing each single picture you are working on, whether for TV or for theater release, just because the delivery deadline is always literally around the corner. Features' deadlines are now same as TV's ones. You get to work hard, mostly overtime, hitting 14-16 hours a day very often.
NYFA: What role did your time at the New York Film Academy animation and visual effects program play in establishing your career?
FP: I am very thankful to have had the chance of attending the New York Film Academy program. My academic year was memorable from every point of view. But the reason I am thankful to it the most, other than its teachings, is the actual hands-on time it forces you to spend in the lab in order to meet deadlines and make it through the semesters.
I can very well say that it was the perfect training in terms of times, demands, expectations, and preparation in order to get along with the industry pace. I used to be in for classes 8 in the morning; and after getting done at 6 in the afternoon, I still had to spend 3-4 hours in the Academy on homework and projects.
Man I was tired at night…but such a meticulous training to keep up with is the right way for the entertainment industry.
NYFA: What made you choose the New York Film Academy for your studies?
FP: During my Cinema studies in Italy, I was heavily fascinated with visual effects and 3D. And while I already had some solid knowledge of VFX artistry, I wanted to become a real good 3D artist too. So I started taking some private classes for 3D that eventually helped me with some projects at my University.
After graduating, I was truly in love with 3D and wanted to get even better at it.  So I started looking around for the place that could offer the best preparation. At that time, my home country didn't have much to offer. So I searched out other places like schools in Dubai until I discovered the New York Film Academy on the web. I visited its campus in Manhattan, and then the one in Abu Dhabi, and I fell in love with the spirit of the school and the way the courses were structured.
NYFA: Is there anything specific that stands out from your time at NYFA?
FP: Since day-one at NYFA I understood immediately that I had made the right choice. There is a multi-ethnic vibe in the school that makes you always feel like a rock star. The people there make it so special because of their different backgrounds coming all together.
I studied like a boss, yet I had the most entertaining, hysterically hilarious time of my life with my classmates there. It was roughly 20 people coming from literally all over the world sharing all the same passions and interests.
I also had the pleasure to have a chat with the NYFA founder, Mr. Jerry Sherlock, who had happened to produce one of my favorite childhood movies: The Hunt For Red October; I was finally able to tell him how thankful I was for such a thrilling cinema piece.
NYFA: Is there anything you wish you would have known before beginning your studies?
FP: I believe part of what makes anything exciting is the unknown. I moved from a town in Italy to New York City to be able to attend the New York Film Academy. It was all a challenge.
I must admit my accent was an advantage. However, with any academic hardships I may have stubbed across I always felt I could rely on the teachers' and/or classmates' prompt help.
I have never been strong on life-drawing, so I had to oil my hands on that. But if you enjoy what you are trying to achieve, you will succeed.
NYFA: You will be teaching a one-day class at NYFA about the best way to enter the professional world of visual effects and entertainment. Is there one big takeaway (or theme) from your experience that can really make a difference in an artist's career?
FP: A couple of years ago I came across a great line by the NBA player Kevin Durant: "Hard work beats talent when talent doesn't work hard."
I believe the essence of the right attitude to keep at all times, in any workplace, lies in this quote; especially for those high-productivity-oriented environments like the entertainment industry. This quote is the very first tip (of many) that I am going to address to the NYFA students.
There are so many talented artists with potential out there, many much more skilled than I am today,  however they don't work hard enough and eventually end-up wasting their abilities and chances. I have learned great results come through hard work. Talent only makes it easier and faster.
My experience so far is built on the will to learn as much as possible. Always ask questions! I made it this far because I'm stubborn and I endure chasing my dream even if that means working hundreds of hours. I made mistakes that made me more knowledgeable and experienced. I hope I can pass down the same values to the NYFA students and make my "class" less of a theoretical session and more of a motivational shake-up with plenty of examples and curious facts.
I want students to understand why what I'm trying to teach them is important, and how they will benefit from my advice in the work field. I want them to know that in order to succeed today you need to be the best at one thing while knowing your way around with more than one software. I will also make sure to share useful links for job-searching and highlight how important is for them to attend events such as SIGGRAPH.
NYFA: What is your ultimate career goal?
FP: I was fortunate that my parents raised me with an American influence. I was exposed to American movies, video games, music, food, and apparel. Therefore living in the United States and being given the privilege to do what I love to do is a dream. I love this country and I couldn't imagine living anywhere else.
With that said, my ultimate career goal is to win an Academy Award. I would love to be able to share such an award with my parents who have been such a huge support system in my life. I believe aiming high, being realistic with who you are, being honest with what you can and can't do, along with modesty, and the will to learn is the best recipe to achieving that kind of goal.
NYFA: Any parting words of advice for aspiring pros in animation and visual effects?
FP: "Stay hungry. Stay foolish."
Steve Jobs truly couldn't have said it any better. Always be curious, purposeful, and humble. Strive for perfection by improving yourself and always be eager to learn about the new technologies in your line of work. Stay forever young mentally…and possibly physically too!

by nyfa