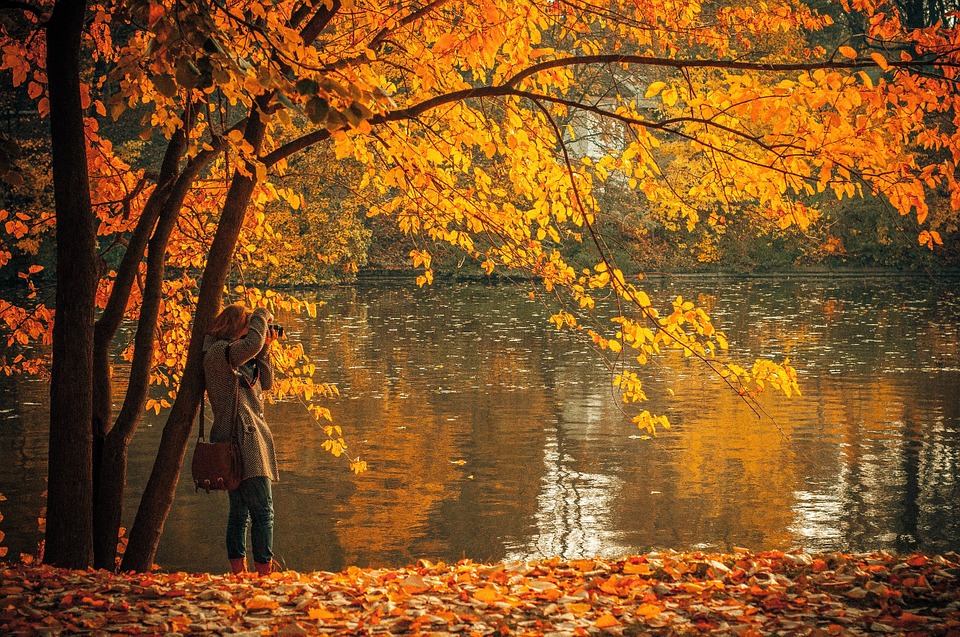 This fall, whether you're a returning student or it's your first year of studies, the autumn semester can be a wake-up call if unprepared. After months of summer vacation and (usually) a more laid back schedule, it can be a challenge to adjust and settle into a more demanding routine. Especially in NYFA's immersive, hands-on programs, you may find yourself both exhilarated and surprised by the rigorous mix of energy, discipline, and practice that are your new normal.
A mixture of emotions sets in if you're a student in the fall: the start of classes is exciting, but you might also feel nervous about classes, exams, teachers, scheduling, project work, and more. We've created a list of some ideas that can help you hit the ground running. You can rock your programs and make the most out of your time at NYFA. With the following tips, you'll not only survive your fall semester at NYFA — you'll thrive.
1. Make the Most of Your Time with NYFA's Industry-Standard Technology and Premier Facilities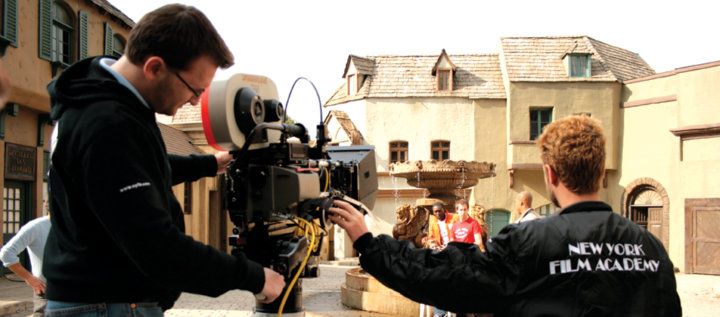 From the very beginning, NYFA has followed the same principle: the best way to learn is by doing. That is why every program offers hands-on courses where you are fully immersed in your chosen craft while working on hands-on, experiential projects that involve new technologies. But to give you the best hands-on experience possible, you need access to modern equipment.
From industry-standard tools to cutting-edge software, NYFA's premier facilities have everything you need to learn professional-level skills. Since there are very few schools out there with the same intensive focus on hands-on learning with such an impressive supply of cutting-edge tools and tech, why not get your hands on it as much as possible? Make sure to book yourself lab time. Ask your teachers all your questions about the equipment used in their classes. Research new ways to improve your technical knowledge and skills. We're confident that students who take extra time to learn how to master today's equipment are more likely to not only graduate, but to compete in the real world.
2. Keep Up-To-Date on Important Events Happening on Campus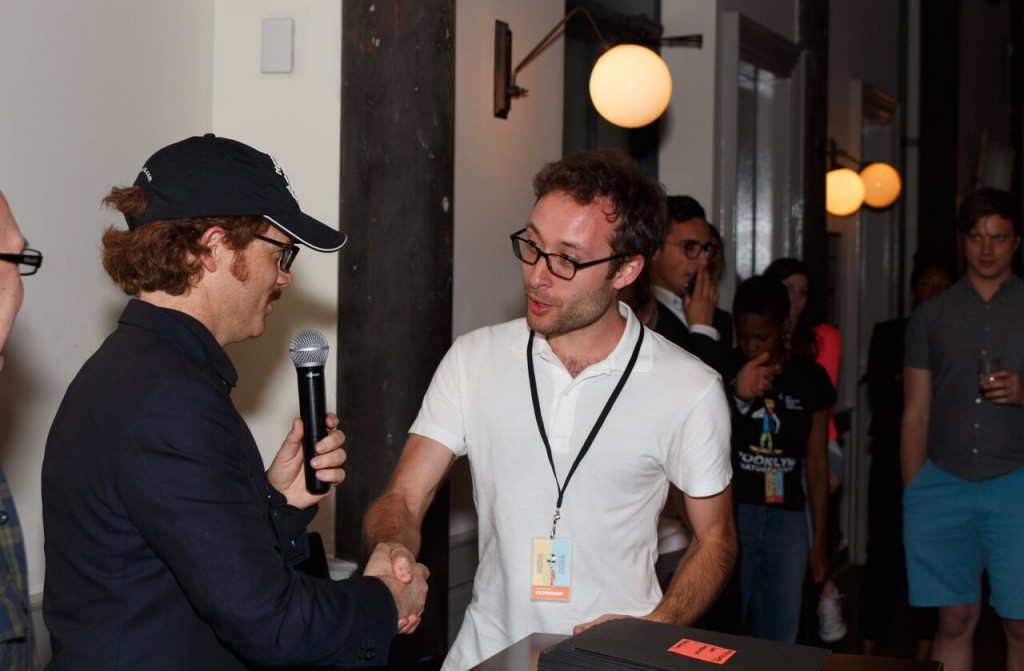 If there's one thing you can expect during your fall program at NYFA, it's for everything to get busy real quick. Whether you're studying for an upcoming exam or getting together with fellow peers to nail down a project, it can be easy to lose track of important events happening on campus. We recommend you follow all of NYFA's social media pages to learn about extra resources and special events going on that students from other schools dream of attending.
Follow us on Facebook, Twitter, Instagram as well as our other social media channels.
And don't forget to keep up with our incredible list of special guest speakers that frequently come by to help aspiring students. Previous speakers include Steven Spielberg, Al Pacino, Jamie Lee Curtis, Ron Howard, and Seth Rogen. Campus activities that bring students from different programs together are also valuable.
3. Learn From Your Phenomenal Teachers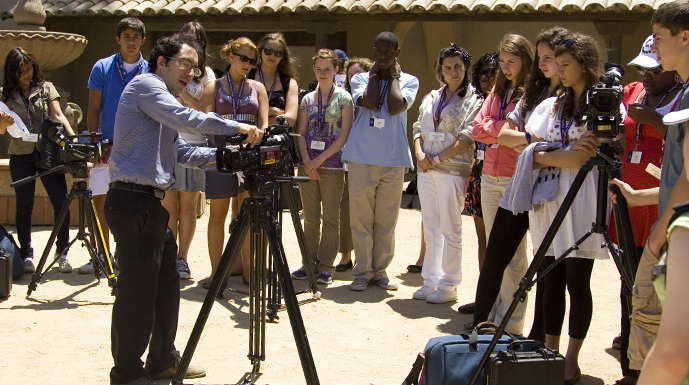 At NYFA this fall, you have access to one of the best teams of staff ever assembled. Our faculty boasts professionals that have extensive experience and are still professionally active in the field they teach. Our faculty includes working directors, producers, cinematographers, writers, photographers, and more. No matter what area of study you choose, you'll have the best of the best to teach you the skills needed to create and compete in the industry of your choice.
And the best part? Our instructors are committed to training the next generation of creative professionals and have a genuine passion for it. If you bring your A-game and A-student attitude, your teachers will be able to help you grow immeasurably. Be sure to pay attention and utilize your time in class and on projects to the utmost, respecting your instructors and gleaning as much insight, knowledge, and mentorship as you can. Remember that your instructors are also professionals in your field, and are offering you a unique edge and insight into the world of visual and performing arts.
4. Don't Forget to Stop and Smell the Pumpkin Spice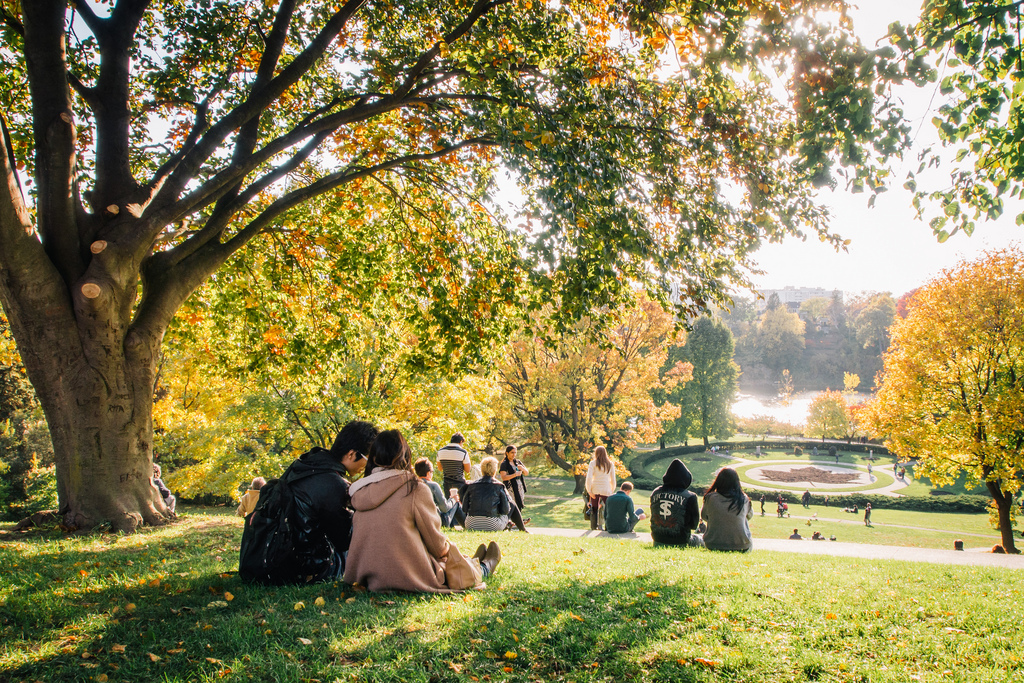 Make no mistake about it — attending a visual and performing arts school can be a challenging experience, no matter the time of year. You're in a new setting, possibly far away from home, and with a seemingly endless list of exams, projects, classes, and more to consider. But despite all this, most students come out of fall feeling satisfied and ready for more.
The key to this is focusing on your studies giving your all to your hands-on, intensive program experience this fall. You may make lifelong friendships and connections with other students. You will definitely learn new things. Don't be afraid explore NYFA and your new campus. NYFA student life coordinators are always available to help get you involved in campus activities meant to offer fun learning experiences while you work toward your goals. With focus, hard work, and passion, your time at NYFA will be an experience that you will never forget.
Do you have any amazing tips on how to thrive during your studies at NYFA this fall? Let us know in the comments below!
by nyfa