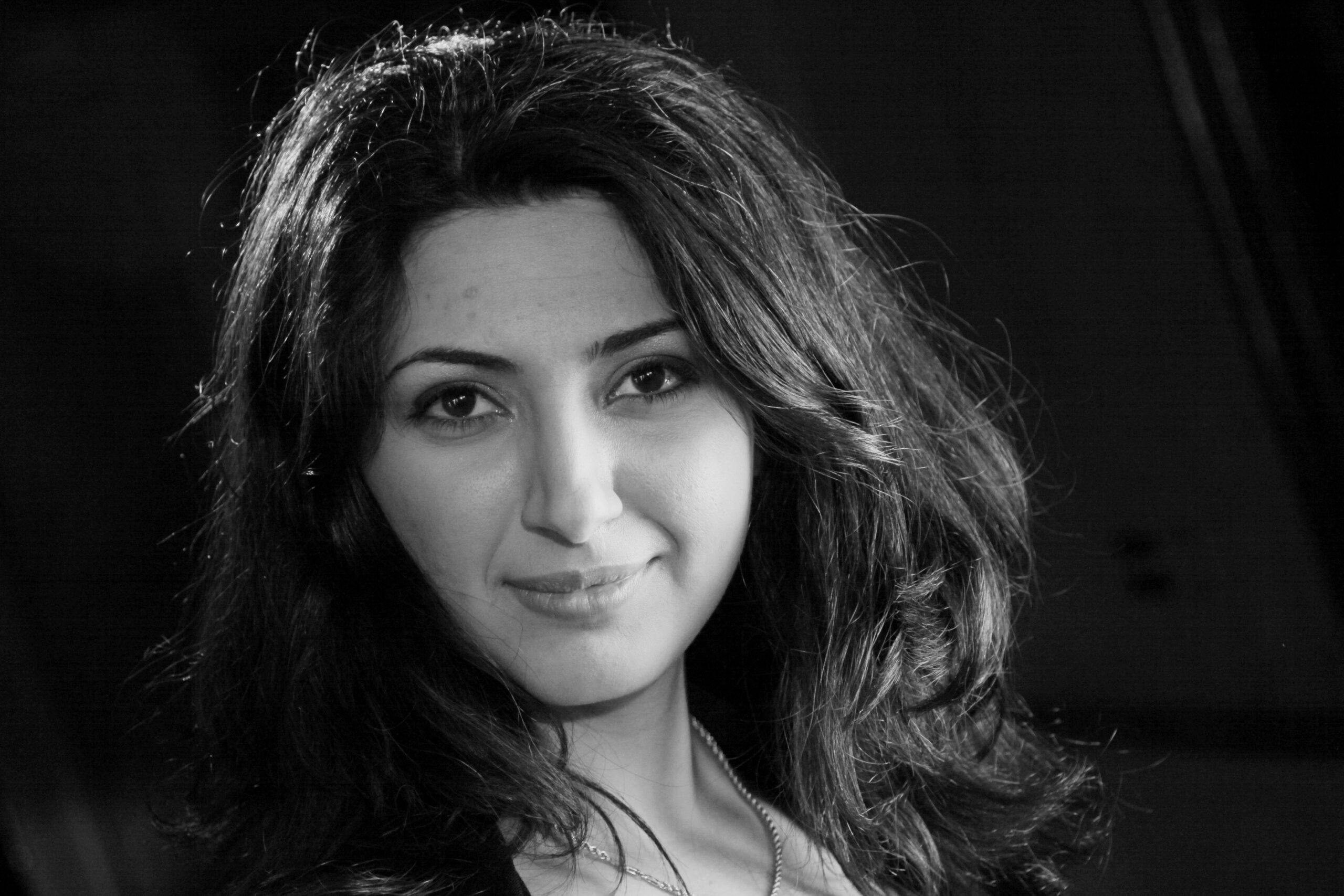 NYFA: Can you tell us a bit about yourself, your background, and what first got you interested in broadcast journalism?
Solmaz Sharif: Well, this is my bio on LinkedIn: "I am a veteran journalist, digital storyteller and multimedia web producer for both desktop and mobile platforms with 15 years of international reporting experience in Iran and New York. I speak and tweet in six languages. As a journalist, I bring a deep and comprehensive understanding of the political, economic and cultural issues across the Middle East, which has been the focus of my work in the last seven years for digital media organizations in New York. I have worked and I have been published in Persian, American, and Turkish media. I am passionate about women's issues and I am the founder of the first Iranian women sports magazine, Shirzanan, now being developed as Shirzanan Global to represent all Muslim females in sport."
Besides that, I started in journalism because I saw an under-reported area and contacted the editor of the news organization to ask him why. He said he is interested in the story but doesn't have anyone who would work on it. I offered to help and he accepted. Simultaneously, I started studying and learning professionally about journalism.
NYFA: You were already a reporter in the Iranian media prior to attending the New York Film Academy's digital journalism program. What made you pursue further education and why did you choose the New York Film Academy?
SF: I had a shift from paper to broadcasting at BBC Persian and I was looking for ways to learn more about it.
NYFA: How would you describe your experience at NYFA and what role did it play in your career?
SF: I enjoyed the class very much. It was intensive and well-packed. I learned so many things from the best teachers during the semester.
NYFA: Is there anything in particular during your course that stuck with you/stood out?
SF: Tips that I learned and people who I met during the class. We had professional guests from the industry.
NYFA: What should students do to get the most out of their journalism programs?
SF: Listen well to professors and guests and also get the most out of having access to the equipment.
NYFA: What major differences (if any) have you found working in the industry in Iran compared to here in the U.S.?
SF: Well, I faced more censorship in Iran that I don't in the U.S. But American media is less interested in international news.
NYFA: You have worked for some major news sources – including BBC and CNN – did you find any difference in the way that various news sources operate when it comes to journalistic pursuits?
SF: Well, there is a main difference between CNN and BBC that makes all the difference in news operating.
CNN needs people for its basic and fundamental financial necessities. Thus, I believe it's running after the audience and feeding them what they want, which is opposite of what media should do.
On the other hand, BBC is a government sponsored media that has the freedom of practicing professional journalism. Because they don't need advertisement as badly as CNN, they add some value and information to the public. They educate and inform them.
NYFA: You have recently started a role as a correspondent at the United Nations. What is the most exciting thing about the job? 
SF: The most exciting thing about this job, for me, is how I can be in the same room as journalists from all around the world and how many languages I hear in the hallways.
NYFA: Was this position a career goal for you? What is your ultimate career goal?
SF: Yes, I always wanted to be the United Nations correspondent. My ultimate career goal is being able to report on under-reported stories for the American audience.
NYFA: Any parting words of advice for aspiring journalists? 
SF: Journalism is changing rapidly and, for peers in the industry, frustratingly. It's better for aspiring journalists to know why exactly they are pursuing this career and what they are hoping to get out of it. That would give them a clear view of the path ahead, which will help them to reach their goal.
by nyfa