Even if you know your favorite titles aren't anywhere near being the bestselling games of the year, it's still fun to see which are. With so many amazing games releasing on various consoles, it's hard to suppress that genuine interest in finding out which games most people love and how they relate to what you like.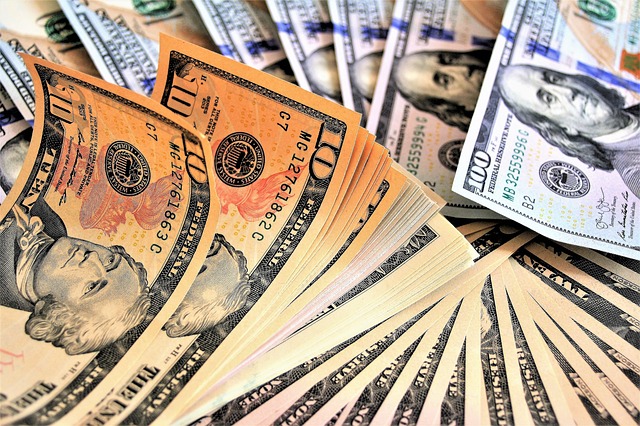 According to NPD sales (physical retail numbers only), below are the top ten bestselling games of 2014 and what it shows about our industry. Again, keep in mind that this list does not account for pre-owned, digital, or bundled games:
Call of Duty: Advanced Warfare (360, XBO, PS4, PS3, PC)
Madden NFL 15 (360, PS4, XBO, PS3)
Destiny (XBO, PS4, 360, PS3)
Grand Theft Auto V (PS4, XBO, 360, PS3)
Minecraft (360, PS3, XBO, PS4)
Super Smash Bros. (3DS, NWU)
NBA 2K15 (PS4, XBO, 360, PS3, PC)
Watch Dogs (PS4, XBO, 360, PS3, PC, NWU)
FIFA 15 (360, PS4, XBO, PS3, Wii, 3DS, PSV)
Call Of Duty: Ghosts (360, PS3, XBO, PS4, NWU, PC)
The Best-Rated Games Are Not The Best Sellers
With the exception of GTA V and Super Smash Bros. for Wii U, most of the games on the list have generally favorable reviews but aren't exactly at the top of the Metacritic's 2014 list of best-scoring games. Games like Bayonetta 2, Dark Souls II, and even indie title Shovel Knight all received higher scores from most reviewers but are not at the top of the list. Dragon Age: Inquisition, the winner of countless 2014 Game of the Year awards, is also absent from the list.
What does this mean? First of all, multi-platform games are more likely to sell in high numbers – no one is arguing against that for obvious reasons. But more importantly, it appears that most gamers don't completely rely on ratings or review scores and instead just want to buy something they think they'll enjoy. And to be honest, this is a good thing because it shows that game journalists and review sites don't have as much power to sway votes as most assume.
Everyone Loves Sports Games
Those that can't stand sports games can't help but sigh when they see three of them taking up spots in the top ten best-selling games list. The fact is, people really love playing as their favorite teams and taking them to the top, even if they've been doing that every year with each iteration of that same series.
But hey, at least 2015 saw these franchises receive decent review scores and finally make better use of new-gen consoles like the Xbox One and PlayStation 4. If there's one thing to take from this list, it's that sports games are here to stay and will likely continue dominating sales for as long as people love sports in general.
Call of Duty Isn't Going Anywhere Just Yet…
Did you happen to see which game earned the spot for the top selling game of all? That's right, Call of Duty is still apparently as popular as ever despite droves of internet comments suggesting otherwise. Even though Advanced Warfare did change things up a bit, gamers all over the world still can't get enough Call of Duty.
Even Call Of Duty: Ghosts, the previous year's release in the franchise, snuck into 2014's top ten. Suffice to say, Activision Blizzard is doing quite well for themselves after setting several studios up so that a new Call of Duty is released every year. Not to mention Hearthstone gaining a legion of fans, World of Warcraft maintaining its MMO dominance, and Heroes of the Storm just around the corner.
…And Neither is Minecraft!
There's just something about this indie sandbox game that people just can't get enough of. Despite having been initially released on PC more than half a decade ago, it continues flying off store shelves now that it's releasing on all the main gaming consoles, including recently on Playstation 4 and Xbox One.
More interesting is how it's now being used as an educational tool in schools across the globe. It's hard to complain about a game being in the top selling list when it has an enchanting ability to promote creativity, problem-solving, and is a lot of fun to play!
Hype Can Be A Good Thing
Destiny/Watch Dogs
It's not uncommon for a game to buckle under pressure from incredible amounts of hype. Resident Evil 6, for example, was highly anticipated but ended up disappointing its fans upon release. Perhaps the task of matching the success of its predecessors was too much for Capcom, which is clearly evident due to Resident Evil 6's attempt at mixing so many ideas together and doing a poor job of it.
Destiny and Watch Dogs were two such games that carried plenty of hype on their shoulders, possibly from the moment they were revealed/announced. Despite not giving us the perfect games, both titles still ended up impressing plenty of gamers and reviewers alike, even earning them a spot on a few GOTY lists.
Nintendo Is Still The Best 1st-Party Developer
It may seem like a ridiculous statement considering that only Super Smash Bros. is on the list of top sellers. However, worth mentioning is that NPD executive director David Riley did admit that Pokemon would have been on the list if sales for Omega Ruby and Alpha Sapphire were combined. Even so, take a look at the highest-scoring games on Metacritic and tell me what you see. Bayonetta 2, Bravely Default, and Mario Kart 8 are some of the best rated games of 2014.
In fact, almost all Nintendo games have at least an 80+ score, including DKC: Tropical Freeze and Captain Toad: Treasure Tracker. Nintendo even won Metacritic's Annual Game Publisher Rankings award, showing that even though the Wii U hasn't been the success story the Japanese developer had hoped, they still make some of the best games around.
When all is said and done, top selling games aren't necessarily the best games; especially given that the definition of "best" is so subjective to begin with.
[su_note]Ever dream of working on a bestselling video game? Learn more about the game design school at the New York Film Academy (campuses in New York and Los Angeles). [/su_note]

by nyfa