Whenever a new production adapted from a popular piece of visual media is announced, the voices from the crowd are mixed. There's a joy for a story being adapted and given a new, lively format. Sometimes, there is hesitancy around musicals based on movies. Is it another seemingly commercialized attempt to use a built-in audience to "cash in" and take up space from more original work?
Whether that criticism is valid or not, stage musicals based on popular media are not new and have long been standard in the history of musical theatre. Using popular culture to produce theatrical work has merits and has provided space for audiences to enjoy live shows in a way they might not have found an entry point to before. It also provides a unique opportunity for performers to make a familiar character and story their own.
Performing in Musicals Based on Movies: What Does it Take?
From beloved film characters like Elle Woods and Gomez Addams to the scream queen Carrie, musical theatre performers taking on roles in popular stories have a challenge. Not only do they need to capture the magic of an original character in a well-known film or TV show, but they must also strike a careful balance between paying tribute and making the role theirs.
So, what does it take for aspiring performers to develop that experience?
Musical theatre performers find success in the fields through different routes. While some stage performers have worked through the ranks without professional training, others have started with a solid educational foundation, opting to take workshops, attend conservatories, or even get their BFA in Musical Theatre. In a recent Instagram Live Q&A, Musical Theatre Chair Kristy Cates described the well-rounded curricula of NYFA's Musical Theatre BFA.
"Graduates of our program will be equipped with the skills and knowledge needed to pursue a career in the ever-evolving world of the performing arts. We offer exciting and challenging courses covering the fundamentals of musical theatre as well as on-camera, voiceover, audition technique, and business classes. These courses, combined with our Broadway faculty, industry masterclasses, and extensive performance opportunities, will prepare our graduates to take on the exhilarating and competitive world of musical theatre and beyond."
10 Musicals That Were Initially Films
Whether they have the opportunity to bring a musical based on a film to life at NYFA or in a production after graduation, here are some contemporary examples of well-loved musicals that were initially movies or television shows.
The Lion King
One of the most prominent examples of how enriching a film-to-stage adaptation can be is The Lion King. Still running on Broadway since its premiere in 1997, The Lion King is the second Broadway show produced by The Walt Disney Company. The show has mesmerized audiences old and young as a formative theatrical experience, and the visual innovations of director Julie Taymor create a version of the story that refers to the movie's animation in a way that's immersive and captivating.
Legally Blonde
Now a high school drama club and community theatre staple, Legally Blonde is a very popular pick. Inspired by the Reese Witherspoon-led film, this upbeat musical takes the movie's charm and adds a catchy score with great vocal belt moments.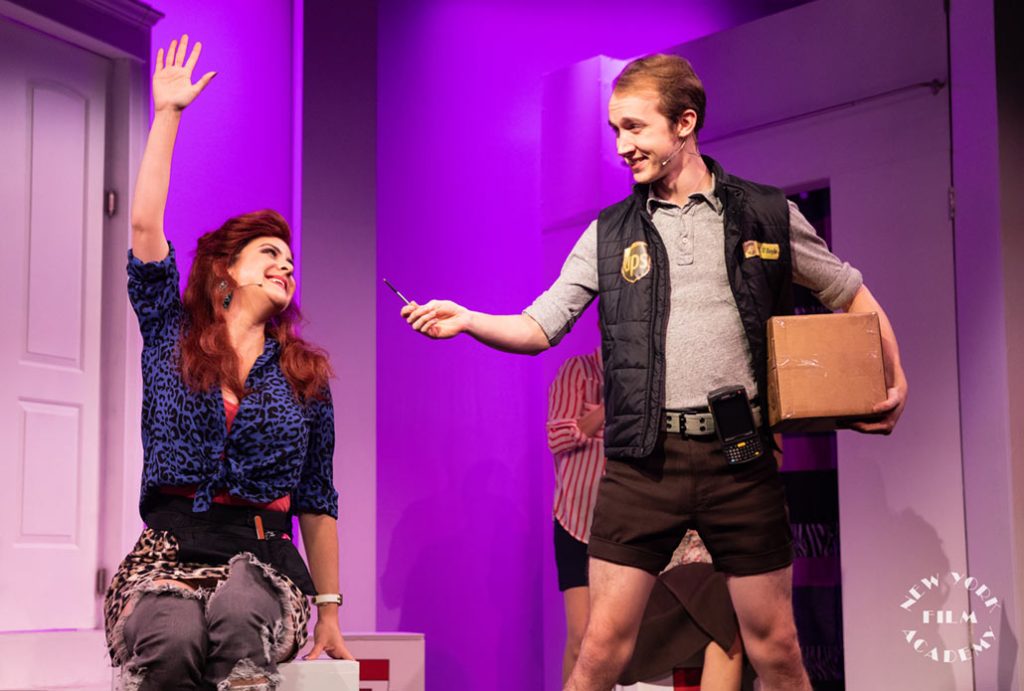 Adding to its pop culture connection is the reality show spawned from the MTV universe surrounding the casting of the Broadway production's next leading lady entitled Legally Blonde the Musical: The Search for Elle Woods (2008).
Mean Girls
Tina Fey's millennial culture staple made its way to Washington, D.C., in 2017 and the Broadway stage in 2018. Guided by Fey herself, the musical is a fun homage to the film enriched by comedic lyricism. Just as quotable as the movie, the characterizations and plot follow closely along to the original enough for true fans to anticipate classic moments.
Nine
Before Nine was a stage musical, it was a movie musical inspired by Federico Fellini's iconic film 8½. While the film adaptation was a dazzling and evocative production, the musical brings the glamorous world of Italian filmmaker Guido Contini to life on the stage. The musical adaptation delves into Guido's midlife crisis as he grapples with creative blockage and a myriad of personal and professional dilemmas.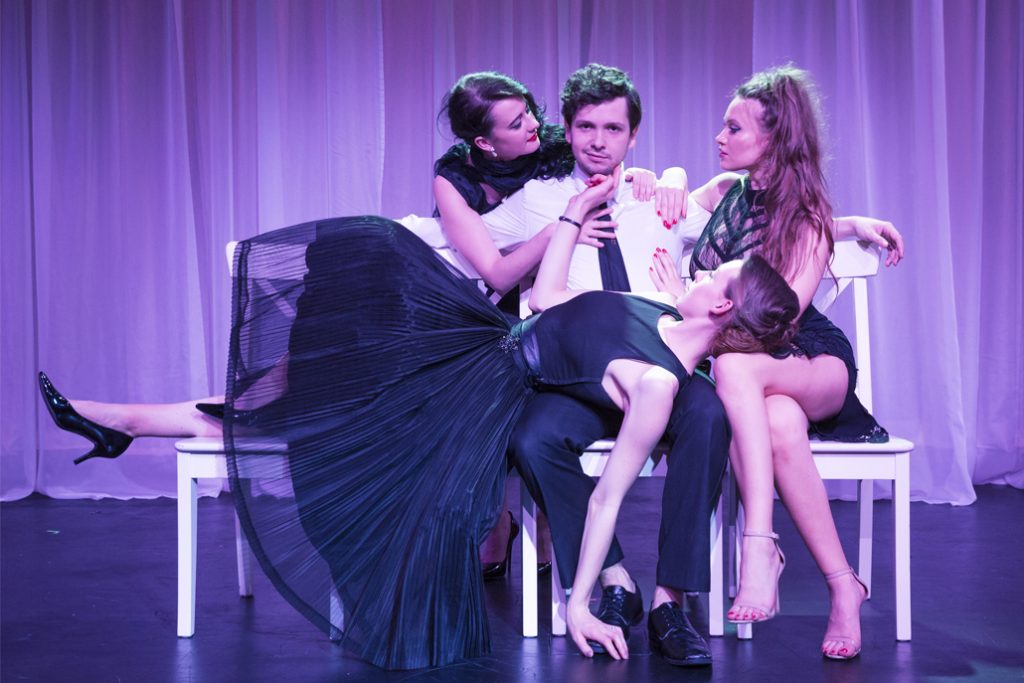 Set against a backdrop of imaginative dream sequences, Nine takes audiences on a surreal and introspective journey through Guido's memories, fantasies, and insecurities. With its mesmerizing score and captivating choreography, the show skillfully weaves together themes of artistry, passion, and the complexities of human relationships, resulting in an emotionally powerful and visually stunning theatrical experience that remains etched in the hearts and minds of its audiences.
Frozen
Riding the high of the commercial success of the film, Disney's stage adaptation of Frozen had an almost whiplash-inducing turnaround time. Disney musical films, by default, give way to a Broadway structure, but since its inception, Frozen seemed destined to be realized as a full-stage show. As expected from a Disney show, it does not hold back when it comes to special effects, puppetry, and all other visual stagecraft. The now iconic story of sisterhood and bravery is given a dazzling background for audiences of all ages.
The Addams Family
The Addams Family musical is a delightful and macabre theatrical adaptation that brings the beloved and eccentric Addams family to life on stage. Based on Charles Addams' iconic cartoons and the classic television show and films, the musical revolves around the antics of Gomez, Morticia, Wednesday, Pugsley, Uncle Fester, Grandmama, and the towering butler Lurch.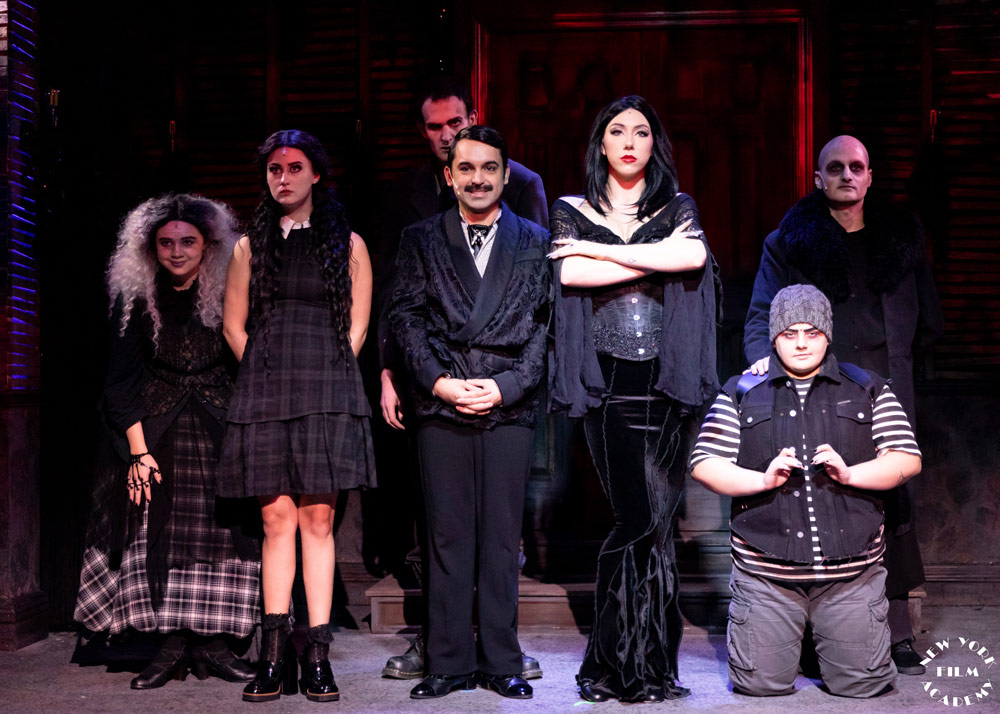 The story takes an amusing twist when Wednesday, the daughter of Gomez and Morticia, falls in love with a seemingly "normal" boy from a respectable family. As the Addams and their peculiar world collide with the seemingly ordinary, a hilarious and heartwarming tale unfolds, exploring themes of love, acceptance, and embracing individuality.
Waitress
While the Keri Russell film was a sleepier hit, the Broadway musical had a loud and warm reception. Sara Bareilles' Broadway debut features an original score by the singer-songwriter that enhances the plot of the cult classic. Bareilles also eventually took over the lead role for a period of time on both Broadway and the West End, much to the delight of her music fans. Waitress also made history by having four of the top production roles solely occupied by women. This reimagining of a film brought Broadway many opportunities for female creatives and continues to feature strong performance opportunities for women.
The Wedding Singer
The Wedding Singer, the musical, is a lively journey that transports audiences back to the 1980s. Based on the popular 1998 film of the same name, the show follows the endearing and comedic tale of Robbie Hart, a talented wedding singer whose own love life takes a comedic turn when his fiancée leaves him at the altar. Struggling to find his voice again, Robbie befriends Julia, a kind-hearted waitress engaged to a Wall Street yuppie.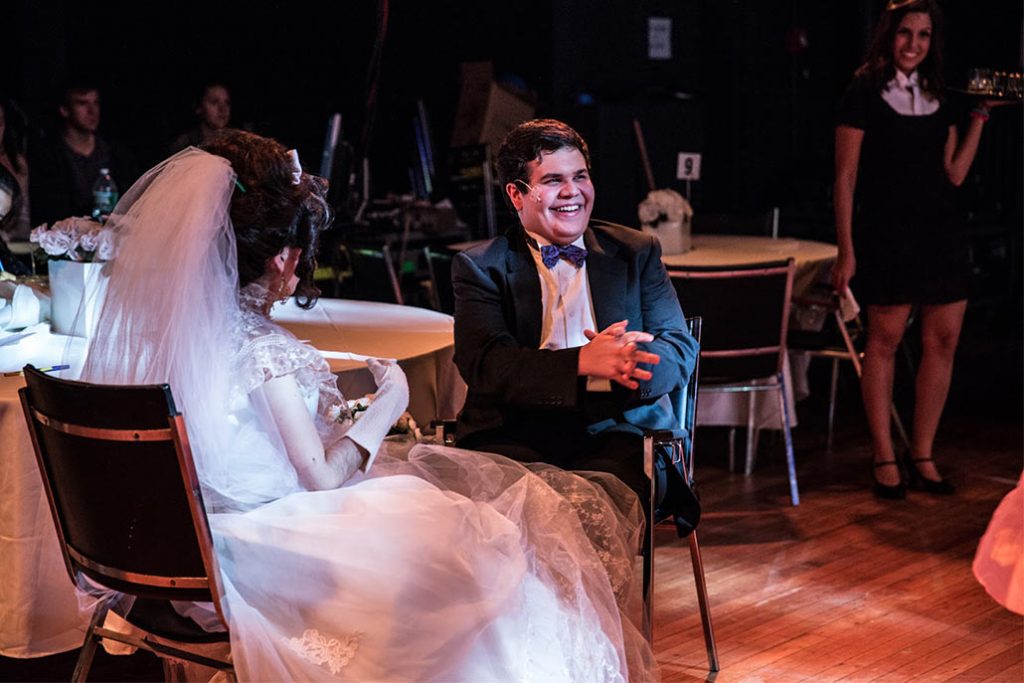 As the two form an unexpected bond, hilarious misadventures ensue, leading them to question their true desires and the pursuit of genuine happiness. With an exuberant soundtrack inspired by the '80s pop hits, colorful costumes, and energetic dance numbers, The Wedding Singer the musical captures the essence of the decade, leaving audiences smiling, singing along, and reminiscing about the good old times.
Smash
Based on the 2011 television show about the mounting of a Broadway show, Smash practically manifested itself to one day be presented live. Propelled by a cult following that felt the abrupt ending to the series, the announcement of Smash coming to the stage provided a sense of closure the fans never got from the TV show. Produced by several entertainment legends, including NYFA Guest Speaker Stephen Speilberg, the musical will follow the TV show's format of a show within a show and depict the series in ways both recognizable and departed from the source.
Carrie
Carrie is a captivating and haunting stage adaptation based on Stephen King's iconic novel "Carrie." The show delves into the tragic and tumultuous life of Carrie White, a teenage outcast with telekinetic powers, who endures relentless bullying at school and struggles with her overbearing and fanatically religious mother at home. As the story unfolds, we witness Carrie's journey of self-discovery and empowerment, interwoven with elements of supernatural terror.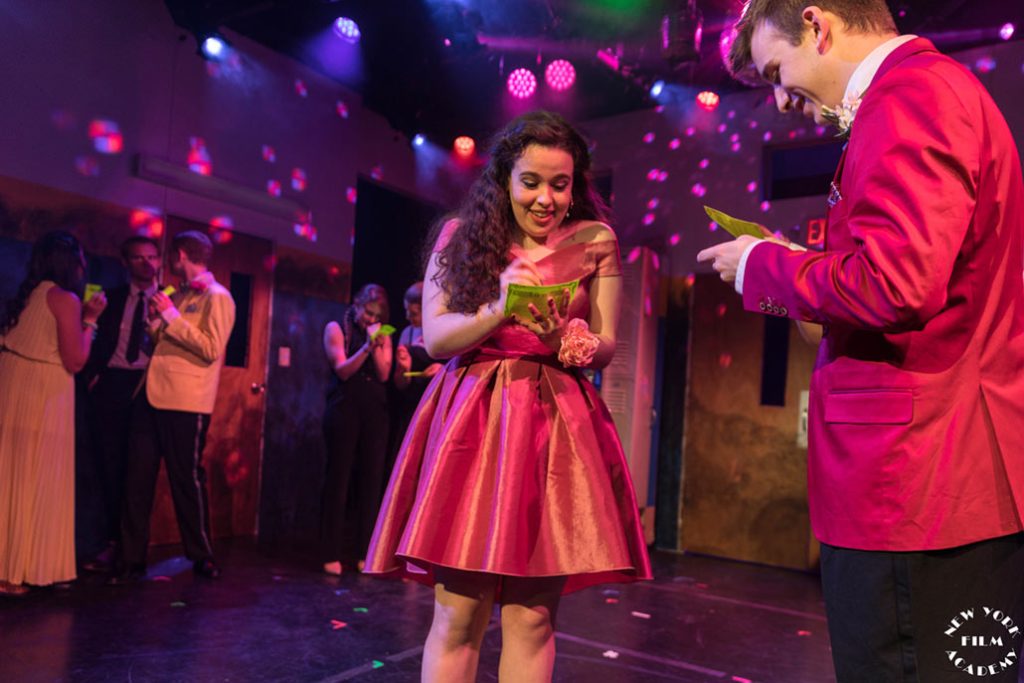 The musical delves into themes of isolation, cruelty, and the consequences of unchecked power, leaving audiences emotionally moved and contemplative. With a riveting score, poignant performances, and powerful visual effects, Carrie offers a gripping and thought-provoking theatrical experience that lingers long after the curtains fall.
Pursue the Performing Arts at NYFA
The accessibility provided by giving everyday people a cultural reference point has immense value in developing fan bases that maybe would not approach musical theatre autonomously. Whether based on film or other media, musical theatre is a vibrant art form that allows us to tell and retell classic stories through music, song, and dance. NYFA's musical theatre programs give students foundational singing, dancing, and acting skills in a conservatory-style setting. For students seeking their degree in Musical Theatre, request more information about NYFA's new BFA today!
by nyfa