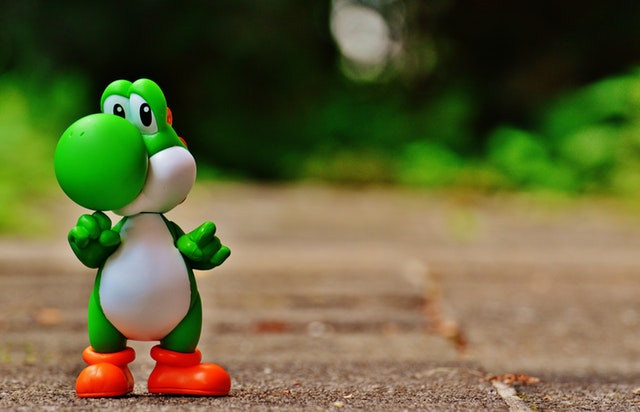 When one tries thinking of a company that has been considered "doomed" by the masses every other year only to end up afloat, it's hard not to have Nintendo come up as the first thought. Despite suffering  more ups and downs than any other, this famed Japanese developer has survived an ever-changing gaming landscape during its 40 years in the electronics business—all while outlasting many of its competitors.
Whether you grew up with Mario or not, as a game developer it's certainly worth studying how Nintendo has managed to stay relevant despite going through their fair share of commercial failures and missed opportunities. The following is a brief glimpse of how and why Nintendo is still a formidable competitor in the gaming industry despite constantly being labeled as "doomed."
Strong 1st-party IPs
Let me put it this way: Nintendo has such a good line-up of first party IPs that every few years they make a game where many of the characters from these franchises duke it out. This game is of course Super Smash Brothers and each one not only sells like crazy, but are anxiously anticipated years before their release.
Mario, Zelda, and Pokemon; just a few of the many IPs that Nintendo has at their disposal. The most interesting thing about them is that each of the ones I mentioned (for the most part) belongs to a certain genre of games. Mario is platforming, Zelda is action-adventure, and Pokemon is RPG—each franchise offers quite a different type of gameplay and yet each one is incredibly successful.
So why is this important for an aspiring game developer? As Shigeru Miyamoto asked in a 2013 interview: "Does a new character really make it a new game?" He then of course answered "no" before explaining that gameplay comes first, then the "characters." When a game designer comes up with a cool character, story, and world before coming up with a fun, solid gameplay idea, it more often than not results in a bad game.
They Know Their Handheld Gaming
The only type of article or comment that you're likely to see more than "Nintendo is doomed!" is "Why doesn't Nintendo just make games for iPhones and Android?" Considering that the mobile gaming market has exploded alongside the advent of smart phones and tablet devices, it doesn't sound entirely like a bad idea, actually.
Imagine being able to play classic Nintendo games like Super Mario World and The Legend of Zelda: A Link To The Past on your smart phone whenever you want. Better yet, wouldn't it be awesome to see new games based off Nintendo's iconic franchises available for download on the App Store? As cool as this may sound, there's a reason why the Big N hasn't jumped in on this idea yet—they aren't doing too bad with their own handheld consoles.
"Aren't doing too bad" is of course an understatement—Nintendo's handheld devices tend to consistently be successful. The original DS actually managed to sell 50 million units between 2004 and 2011, while the Nintendo 3DS and 2DS models combined have sold 44.14 million units—all despite the smart phone gaming boom.
The sooner game developers realize what Nintendo figured out, the better: there will always be plenty of gamers looking for deep, rewarding experiences like The Legend of Zelda: A Link Between Worlds, and Super Mario 3D—games that need more than touch-screen controls to be enjoyed.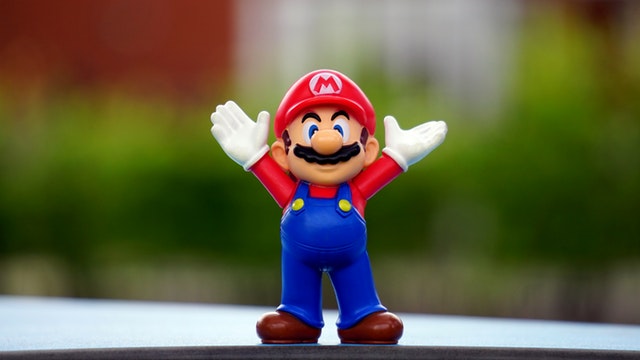 They Make Fun Games
Never mind the fact that Nintendo games have always been the most polished games you could ever play, unlike many big-budget games released these days that are plagued with bugs and glitches from day one. Instead, simply focus on the fact that Nintendo has always made sure that their games provide one little ingredient that makes all the difference: fun.
I know what you're thinking; what developer DOESN'T try to provide fun with their games? After all, this is the entertainment business, right? While that may be true, there's no company that seems to focus purely on the fun factor more than Nintendo. Just think of your favorite Nintendo game and you'll probably come up with why it is fun in no time. I'll try it:
Mario Kart is fun because we love going fast and hitting others with items. Super Smash Bros is fun because its a fighting game you can get good at without learning endless button combinations. The Legend of Zelda is fun because we like exploring, solving puzzles, and using our wits and skill to defeat enemies.
As a game developer it's CRUCIAL that you always have the following question in mind, which I guarantee you every lead developer at Nintendo always does: why is this game fun, or why is it not fun?
Innovation
It's hard to argue against Nintendo's impact on the evolution of gaming over the years. Simply by looking at the controller scheme for each of their home consoles is enough to see that Nintendo is always trying to find new ways to provide digital entertainment—the two best examples being their latest consoles.
The Nintendo Wii, although quite inferior to the PS3 and Xbox 360 in terms of specs, ended up leaving both in the dust by selling more than 100 million units worldwide simply because Nintendo thought that motion control would be—you guessed it—fun. We know that the Wii U is doing far from good when compared to its predecessor, but the Gamepad serves as another example of Nintendo commitment to find new ways to play.
I'll use the Nintendo 64 controller as another example only because it's the weirdest looking one of the bunch, but also pretty great. Knowing that the rise of 3D gaming would require more buttons, Nintendo went all out by adding 10 buttons, including both a D-pad and analog stick. Why so many buttons? I don't know about you, but it's hard to imagine playing The Legend of Zelda: Ocarina of Time without a Z button to Z-target, four C buttons to easily manage items, and shoulder buttons to easily block with your shield.
When looking at Nintendo's innovative ideas throughout the years it's impossible to ignore the direct relationship between the device and game. In other words, Nintendo doesn't come out with motion-control or 3D-supporting consoles for the sake of being different – they use them to try and provide a fresh, new gaming experience, which I recommend every game developer to have in mind when coming up with their next game.
Learn From Mistakes
Even the biggest Mario fan can't honestly say that Nintendo has never made a stinker before, especially when it comes to consoles. The Virtual Boy certainly stands out: a 32-bit 3D console that proved to be Nintendo's biggest commercial failure after it sold less than 800K units (many were returned) and was discontinued months after its release.
Instead of collapsing after such a commercial failure, the Japanese developer took it as a learning experience by realizing that people were still uninterested in 3D gaming and wanted something simple they could play on the go, and so they released the Gameboy Color the next near. Interestingly enough, Nintendo decided to try 3D gaming again fifteen years later and have found success with the Nintendo 3DS.
A game developer that lets themselves get crushed by failures will not make it in this industry. Considering that most developers these days don't find commercial success until their 3rd or 4th title, you're better off simply learning from each experience—whether it's a good or bad one.
100% Focus On Games
Simply put: Nintendo is all about the games and nothing else. While Microsoft and Sony do have their own dedicated gaming divisions, only Nintendo has been mostly dependent on the selling of games to stay afloat—and they have. One could factor in the cash they make from Pokemon cards, Mario shirts, and other merchandise, but games are definitely their money maker.
It's not to say that other companies don't share the same dedication to games as Nintendo simply because they also produce TVs and computers, but it's nice to know that one of the gaming juggernauts of today is strictly a gaming company—nothing more, nothing less.
So the next time you're fumbling around with a game idea that could potentially become a global franchise, instead try focusing on just the gaming experience. Even developers like Mojang and Rovio will tell you that although there's nothing wrong with having that "I hope this becomes popular!" idea throughout development, it's important to put most of your effort on making a game people will want to play.

Image source: JD Hancock
by nyfa