If the Black character always dies first in a horror movie, what happens when all of the characters are Black? It's a question that NYFA Alum Tracy Oliver poses with The Blackening (2022), a horror film based on a Comedy Central short of the same name. The film premiered at the 2022 Toronto Film Festival (TIFF), receiving three major distribution offers, and was ultimately purchased by Lionsgate. The Blackening trailer was released in March 2023, and the film hits theaters on June 16th.
NYFA Alum Tracy Oliver's The Blackening Trailer Released
The Blackening trailer shows off an all-star cast that includes Antoinette Robertson from (Dear White People), Sinqua Walls (American Soul), X Mayo (American Auto), Melvin Gregg (Nine Perfect Strangers), Grace Byers (Empire), and Jermaine Fowler (The Drop) as well as Yvonne Orji and Jay Pharaoh, and was second runner-up for the TIFF People's Choice Midnight Madness Award.
The Blackening
: From Comedy Short to Horror Feature
After the short film was sent to Oliver, she had the idea to make the short into a feature film."I just really, really loved the concept of it," she said in an interview with Deadline. "The short that I saw was all about who is the blackest, and whoever is the blackest is going to die first, and I just thought there was something really brilliant about that nugget."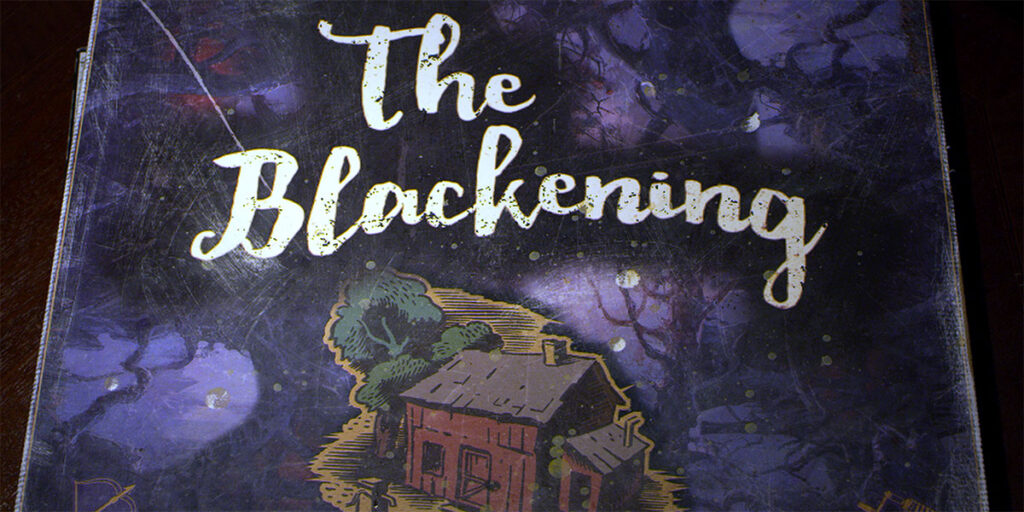 An image of a board game called "The Blackening" shown in the 2022 film. Courtesy of TIFF.
Oliver, who also starred in The Misadventures of an Awkward Black Girl (2011) with NYFA Alum Issa Rae, is known for her work on Girls Trip (2017), The Sun is Also a Star (2019), The First Wives Club (2021), and her Amazon Prime series Harlem (2021). Acting as Producer and Co-Writer, Tracy teamed up with Dewayne Perkins of Brooklyn 99 (2013) and The Amber Ruffin Show (2020) to write the script. Dewayne also stars in the film. With Tim Story of Think Like a Man (2012) directing, the film builds on the initial concept: whoever is the Blackest has to die.
In the 2018 short, a group of friends flee a knife-wielding Michael Myers-like character, leaving their friend Dwayne behind. He is spared when the killer is confused that Dwayne, as well as all of his friends, are Black. 
"I fell like a white woman, so he let me go," Dwayne explains in the film.
The killer tells the group to decide which of them is "the Blackest" and says he will spare the rest. We get arguments from Lisa, who watches Gilmore Girls, and Nnamdi, who is from Africa, but "the part Charlize Theron is from," and hates seasoning. Finally, the group decides by emptying out their bags to see who has hot sauce. The film develops this idea further, showing what happens when a group of Black friends vacationing at a secluded Airbnb to celebrate Juneteenth are put in peril as they're pursued by a crazed killer. Just like the short, they're challenged to examine and rank their Blackness in order to save their lives.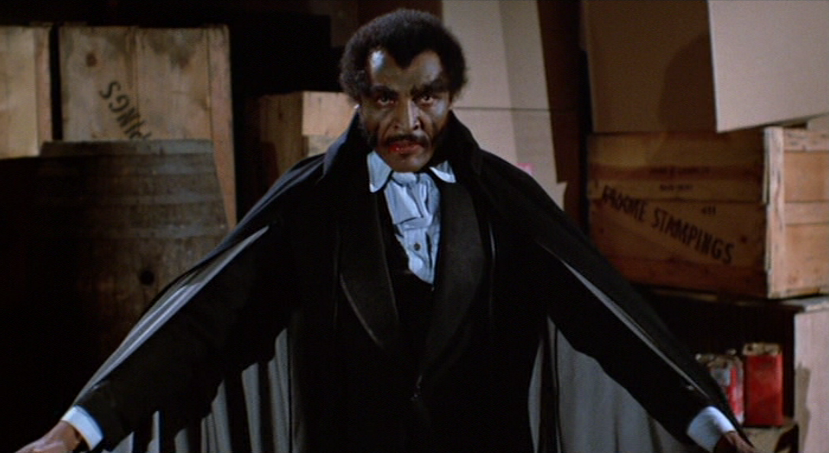 William Marshall as the title character in Blacula (1972). Courtesy of Bloody Disgusting.
The History of Black Characters in Horror
While very funny, the short and the film also demonstrate that when filmmakers write horror for film, Black characters are based on stereotypes and often used to scare, are sacrificed, or further the plot for white protagonists. Throughout horror film history, filmmakers have exploited fear of Blackness in films like King Kong (1933) and Candyman (1992). Black characters die (not always first) in Spider Baby (1967), Beware! The Blob (1972), The Shining (1980), and throughout the Friday the 13th, Scream, and Nightmare on Elm Street franchises. 
"It's high time for filmgoers to recognize the racist undertones of using Black characters as foils, particularly in horror films," says Denise Hamilton, NYFA Documentary Filmmaking Instructor and member of the school's Diversity, Equity, and Inclusion (DEI) committee. "Years ago, I remember distinctly feeling dismayed when seeing actor Duane Jones killed off at the end of Night of the Living Dead, and thinking how awful that this hero was a suspect because of his Blackness. He wasn't given a chance to clear himself because Black people are often considered criminal in nature and automatically deemed guilty."
Even when Black characters in horror are spared, such as Keith David in The Thing (1982), Brandy in I Still Know What You Did Last Summer (1998), Duane Martin in Scream 2, they serve as a sidekick and sounding board to the main (white) character. These tropes expand to other film genres and television shows, notably in the Jurassic Park, Harry Potter, and X-Men franchises, as well as in Ghost (1990), The Green Mile (1999), American Horror Story: Coven (2013), and even A Christmas Story (1983).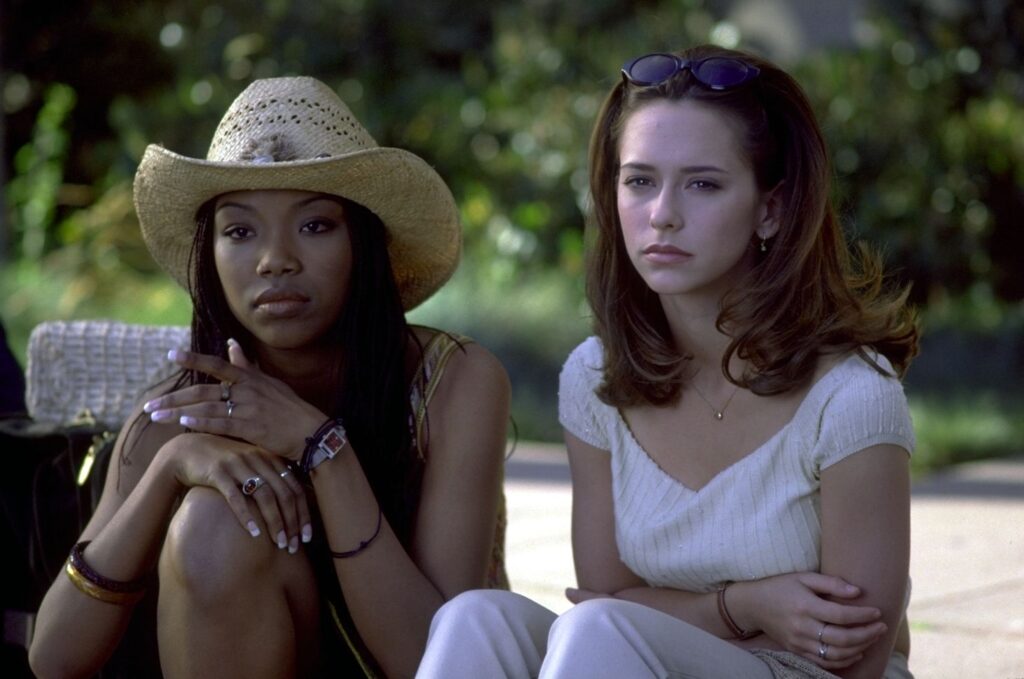 Brandy Norwood as Carla in "I Still Know What You Did Last Summer (1998)." Courtesy of IMDB.
"We're often among the first to get killed, or we simply aren't there," says Entertainment Journalist Stacey Yvonne of Black Girl Nerds about the horror genre in a review of Oliver's upcoming 2022 film.
The Future of Horror
Films like The Girl with All the Gifts (2016), Get Out (2017), The First Purge (2018), Us (2019), Atlantics (2019), His House (2020), Black Box (2020), and Nope (2022), show that there's an audience eager to see horror films with diverse, fleshed out characters. 
"We've shifted from being the focal point of the fear to being the heroes," says Robin R. Means Coleman in Horror Noire: A History of Black Horror (2021), a Shudder original documentary film based on her novel that examines Black representation in horror.
While The Blackening sends an important message about Black characters in horror films, Oliver also hopes that audiences also will have fun watching the movie. "I want people to go out with their friends, and laugh, and have a good time. That, to me, is a success of a movie,' she says.
We congratulate Tracy on all of her success, and based on The Blackening trailer, we can't wait to see the movie!
by nyfa