Filmmaker, producer, and actress Penny Marshall has died at the age of 75. In addition to being a three-time Golden Globe nominee for her starring role on sitcom juggernaut Laverne & Shirley, Marshall was a groundbreaking director for Hollywood, helming such films as Big, A League of Their Own, and Academy Award for Best Picture nominee Awakenings.
Marshall, born Carole Penny Marshall in 1943, was the daughter of tap dance instructor Marjorie Marshall and Tony Marshall, a film director and producer. She was born and raised in the Bronx, New York, and originally attended the University of New Mexico, where she studied psychology and math.
In 1967, as a divorced, single mother, she moved to Hollywood, where her brother Garry Marshall had established a burgeoning career as a television writer. In 1971, she married actor and filmmaker Rob Reiner. During this time she found various small roles acting for television and film, but in 1972 American audiences started to take notice of her as Myrna Turner on The Odd Couple.
Her most prominent role in television came in 1976 as Laverne in the Happy Days spin-off, Laverne & Shirley. The beloved sitcom was a ratings hit and lasted 178 episodes. She continued to appear in various television roles up until 2016 — including a guest appearance on the first-ever produced episode of The Simpsons — with her final role on the most recent remake of The Odd Couple.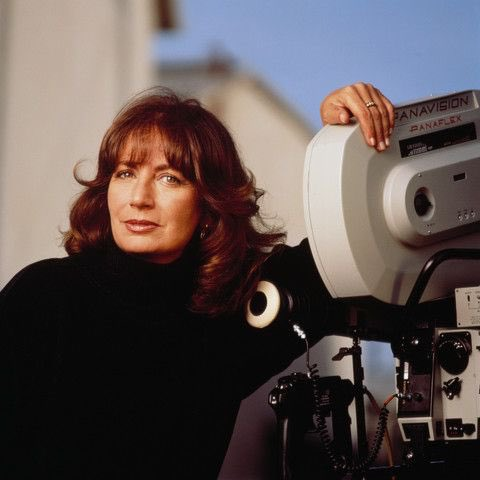 While her popularity as an actress cannot be understated, it was her role as a director that proved to be most influential for breaking traditional Hollywood gender norms. In 1986, she directed the action comedy Jumpin' Jack Flash, starring Whoopi Goldberg. But it was two years later when Marshall would break records with the fantasy comedy Big, starring Tom Hanks as a 13-year-old boy trapped in an adult man's body.
The film has since become one of the 1980s' most famous films, helping propel Hanks into superstardom and still making Best Of lists to this day. With a domestic box office of $116 million, Penny Marshall became the first woman to ever direct a film that grossed over $100 million, a feat that paved the way for other successful filmmakers like Nora Ephron, Patty Jenkins, and Ava DuVernay.
Marshall followed Big with Awakenings, starring Robert DeNiro and Robin Williams, and based on Oliver Sacks' renowned memoir. The film received positive reviews and was an Academy Award for Best Picture nominee, but it was her next movie that may be best remembered: 1992's A League of Their Own. Both a drama and comedy, the period film tells a fictionalized account of a true story — the advent of a professional women's baseball league. The All-American Girls Professional Baseball League was instituted in the 1940s as many American men, including professional baseball players, were fighting overseas in World War II.
The film starred Geena Davis and Tom Hanks, and was an instant hit with critics and audiences alike. It was the second of Marshall's films to gross over $100 million at the box office, and, in 2012, it was preserved by the Library of Congress after being deemed "culturally, historically, or aesthetically significant."
Marshall followed A League of Their Own with three more features, including Renaissance Man starring Danny DeVito, The Preacher's Wife starring Whitney Houston and Denzel Washington, and Riding in Cars with Boys starring Drew Barrymore. She also produced and appeared in numerous films and televisions shows throughout the 1990s and 2000s.
Her brother Garry was a guest of the New York Film Academy in 2012, where he sat in on an AFA Acting for Film class with Acting Chair Lynda Goodfriend, who, decades earlier, he'd cast in his show Happy Days as Lori Beth. Speaking with NYFA students, Garry went into detail about his long and prolific career, and made sure to mention the many times he collaborated with his sister. Garry Marshall passed away in 2016.
Entertainment seems to run in the Marshall family. Scott Marshall — Penny's nephew and Garry's son — is a filmmaking and cinematography instructor at NYFA's Los Angeles campus, and has acted in several film and television roles as well as directed short films and features.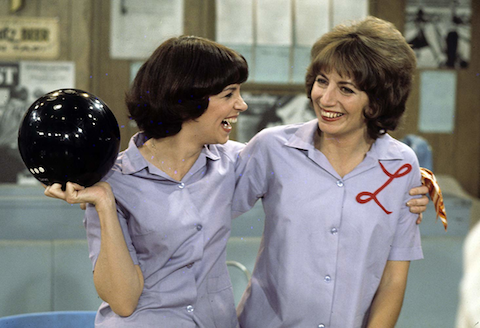 Cindy Williams, television star and the Shirley to Penny Marshall's Laverne, has also spoken with New York Film Academy students. At a Q&A in 2015, she shared several insights and stories with students, and recounted the first time she and Penny Marshall appeared as Laverne & Shirley in an episode of Happy Days. The two characters proved so popular that they quickly received their own show.
The New York Film Academy is deeply saddened by the loss of a multi-talented Hollywood icon and groundbreaking filmmaker who set an example for many future women directors to come. Rest in peace, Penny Marshall.
by nyfa