Canadian-born Xiren Wang is quite comfortable wearing many hats in the entertainment business–she is an actress as well as a composer, and has found success doing both. Wang first attended the 4-Week Musical Theatre workshop at New York Film Academy (NYFA) before pivoting to the 1-Year Acting for Film conservatory at our New York campus.
Since then, she has found work both in front and behind the camera, especially when it comes to scoring films and as well performing live. Her biggest project to date is scoring The Eyes, which aired on Showtime. New York Film Academy spoke with alum Xiren Wang about her eclectic work and how she first ended up at NYFA:
New York Film Academy (NYFA): The Eyes was released nationwide and had a run on Showtime. You scored and appeared in the film. Tell us more about this project and your experience working on it.
Xiren Wang (XW): After graduating from NYFA, I started taking classes at One on One, where I met Robbie Bryan, who directed the film. It was the first class that was back and running, because it was immediately after Hurricane Sandy, so I was one of the two people who actually showed up – and sometimes, showing up is that important. I met him as an actor, and invited him to the shows and concerts I performed in, and later on, when he needed a composer for the feature film, he thought the tone of The Eyes was a good match. The Eyes is a psychological thriller. Cerebral themes and dark emotions are definitely my genre of music. I write mostly for romance, drama, and yoga, all very different tones, but knowing your forte helps you define your sound, and film needs that specificity. Even though every trained composer, in theory, should be able to write for anything, doing something well is another level. Knowing your own sound helps carve out your sound world, and just like how there's no actor who really can take every role, there's no composer that is good for every general story.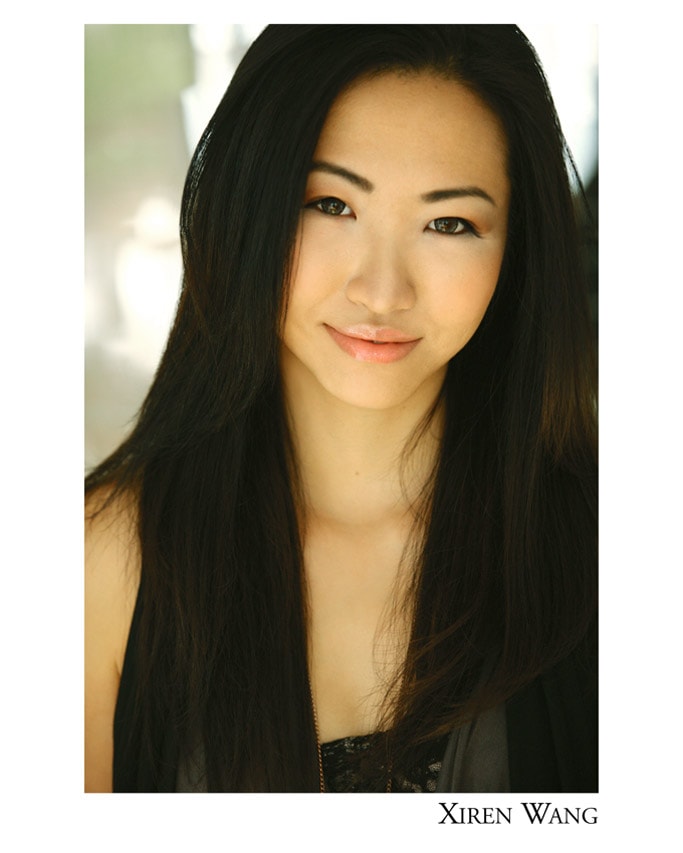 Because The Eyes was mostly filmed in one room, the sound world needed to be rich and multidimensional to keep the story moving forward. I blended classical sounds and electronic soundscapes to give each character another layer of identity, to speak to their backstories, and to expose a bit of what's going on in their heads. I like to study the script and characters, and really get deep into the subtext and the headspace of what each character is holding back from the audience. 
Working on the film also afforded me the opportunity to learn about foley, and I was fortunate to have worked with the team at Skywalker Ranch for this. Because we had such a small team, I learned on the job what foley editing was about, and I'm glad to say that after the post-production process, I can handle any work that's under the sound and music departments – usually consisting of a dozen or even hundreds of people, depending on the scale of the production. I've definitely started paying extra attention to the credits, just to see how the soundworld is sculpted for each film. I want to take what I've heard and then break it down into how it's made, sort of like reverse-engineering, and then find ways to recreate something that sounds like the expensive output, but with a more resourceful approach, because most movies don't allocate much budget or team to the music and sound departments. 
The reality of Hollywood orchestras recording for Hollywood films is not the reality we live in today, and a lot of production teams want skeleton crews and one-(wo)man powerhouses to take care of "everything". Unless the director is keen on music, they often don't know what creating a score really entails – composing is just one step of the journey, which then goes to recording, editing, mixing, matching to picture, etc. It's a full suite of work, for many people, and having gotten my sound design start at NYFA really helped me understand this world, so that when I was hired as a composer, I could double as the sound designer as well. Understanding foley and other audio elements of the film is also crucial, and important lessons I learned from working on The Eyes. 
I'm fortunate to have worked with director Robbie Bryan, who trusted me enough to have this be my first feature film score. The soundtrack is also available to stream and buy on most digital retailers, but definitely get the whole experience on Showtime.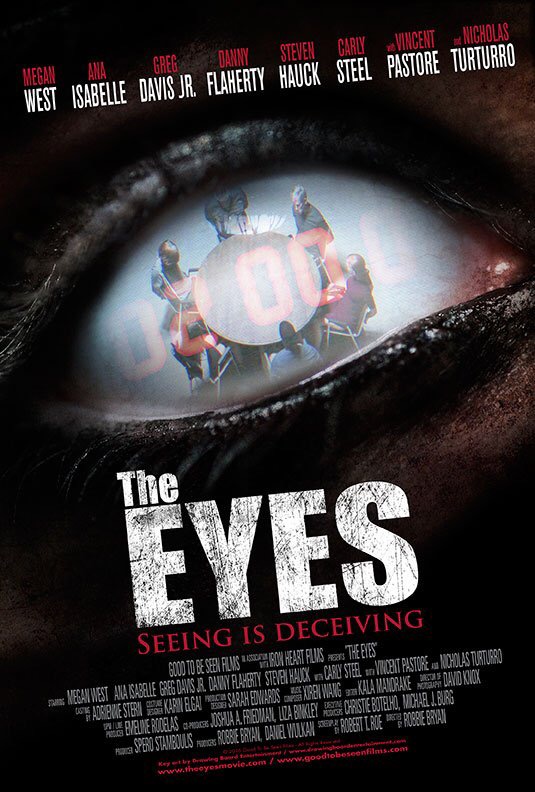 NYFA: You also music directed and performed live concerts at venues ranging from Arlene's Grocery to Carnegie Hall, in which you also performed original music. Is your approach to composing music for your concerts different from the one you have for composing original film scores? How?
XW: Definitely. Music for film and music for picture is driven by story and frame. Music for live concerts is standalone music, driven by the pulse of the music itself, removed from the frames that anchor what it should be about. When I'm scoring a film, everything has to serve the story, and I believe a good film score should carry you further along and deeper into the story. A good film score makes you sink into more of your feelings and more of the story, it shouldn't distract you with sounds that take you out of the story. It's like a piece of fabric, tailored to the script and to each frame of what's going on visually. 
Film music isn't standalone music, it has to serve the story, and whatever doesn't, is cut, like so much visual footage, as well. Composing for live concerts is where the musicians are the rockstars, and the performance itself is the story, so it's a completely different mindset and landscape. Using the fabric analogy again, this time without a "body" of work to adhere to, the fabric can form its own shape and dynamics. 
I'm fortunate to be able to switch back and forth, because an actor-composer brings an extra set of eyes to the film, I feel. And being and actor-musician, I'm able to play with style, lighting, and the overall design of the music in a way that is storytelling, so this hybrid definitely heightens the production value, as it creates a multi-layered and multi-sensory experience. After all, whether we are actors or musicians, we are delivering an experience, and we want to make our work memorable.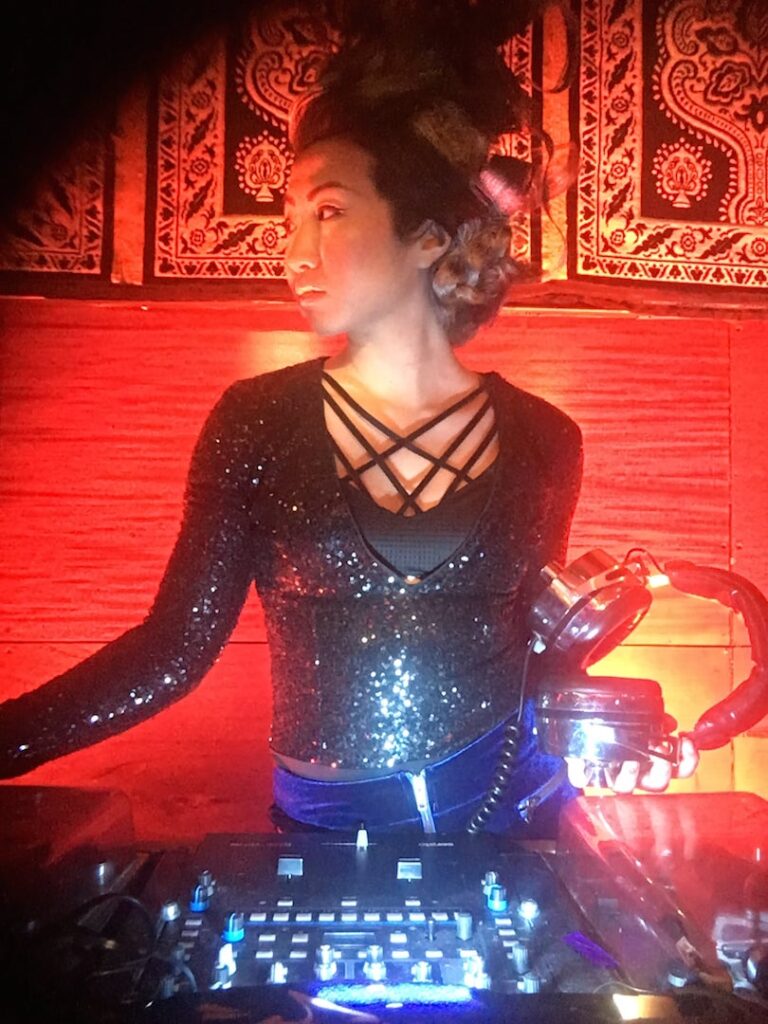 NYFA: What brought you to NYFA?
XW: It was a talent scholarship to the Musical Theatre program, and then an extended talent scholarship for the Acting for Film Program. But there was definitely a distance between learning about NYFA and receiving the scholarships. 
I first came to New York when I was still in high school (2005!) at the time–I competed as a junior actress at IMTA (boosted as the talent convention where Katie Holmes and Ashton Kutcher got their start), and one of the girls in our group received a scholarship to NYFA, which for her was a huge deal, and for me, that meant more than the callbacks I got from the various modeling agencies in both LA and NYC. It was more valuable because it offered a journey, a journey of becoming something more, and of self-actualization. 
In 2010, I went to IMTA with one goal in mind, and that's to get a scholarship from NYFA. As fortune would have it, one of the callbacks I received was from NYFA, and Steven Chinni, whose offer really changed my life, helped me make the transition to move to New York. One of the lines he said during the callback, I'll never forget, was  "as an actor, you can be whoever you want." And the possibilities of living a full and rich life, that line offered, meant the world to me. 
By August, that dream became a reality, and I did a record amount of student films while in the program. Working with the cinematography class also afforded me friends who not only gave me reel material, but helped me cut my first reels, some clips which remain in my material today! When I was in the Acting program, I was also taking composition classes at Juilliard, and I saw a NYFA filmmaker's poster on the bulletin board asking for original music scores. So, I made a lot of posters saying that I could score your film, and put them all over NYFA, and I ended up scoring a lot of student films, and my first sound design job also came from that, and it was something NYFA instructor Paul Warner had produced. 
NYFA: What was the most valuable takeaway from your time at NYFA both artistically and personally?
XW: The education I received at NYFA made me a better human being. It introduced me to the entire spectrum of human emotions and taught me what empathy is. I learned about human behaviour, and about darker emotions, and confronting them in a safe place was something so rare – it doesn't happen outside of school. It gave me access to emotions I never knew existed or knew what to call them. It taught me how to speak clearly, so that my voice lands. It taught me what subtext is, and what pathology is, and life is richer when you understand these layers.
NYFA: What advice do you have for aspiring actors and composers?
XW: First of all, this is not an easy life! If you're going after fame and celebrity, then it won't take long to realize that the craft of both acting and composition is really hard work, on so many levels. I'm fortunate to still count myself in the business, but I've done a lot of work to get here, juggling multiple careers as an actor, musician, fitness model, composer, sound designer, VO artist, and radio host/producer. You're constantly competing with people better looking than you, and surviving in the industry requires a lot of inner work, work that we have to do every day, long after we've graduated. Because keeping our tools sharp is just one part of the puzzle, having a strong mental game is so necessary. 
Lastly, this is a piece of advice that was given to me, and I finally started to apply it: to create your own content. Find your voice, know what you're about, and start creating your own work, because most people are waiting for work, and waiting is not a way to live. It's most disempowering. So figure out what fuels you, and be proactive about life and career, because this really is a marathon, not a sprint. Art comes from life, and in every stage of life, there is story. It's easier now than ever to create content, but not everyone who has a Canon5D is a great photographer! Continue training, always be learning, and learn about business and look at this as an entrepreneur.
[su_image_carousel source="media: 14726,14719,14724,14718,14729,14728,14727,14730,14721,14720,14722,14723″]
New York Film Academy thanks actress, composer, and NYFA alum Xiren Wang for taking the time to speak with us and wishes her success as her career continues to grow!
by nyfa