While working in post production for two presidential campaigns in his home country of Venezuela, New York Film Academy (NYFA) Documentary Filmmaking alum Pedro Álvarez Gales realized that his true calling was in documentaries, where he could tell stories rather than just absorb them.
He soon came to New York to attend the 1-Year Documentary Filmmaking conservatory at NYFA in 2013, where he learned the skills to shoot and edit documentaries. He quickly found work as a professional with major names in the industry, including Vice and Netflix.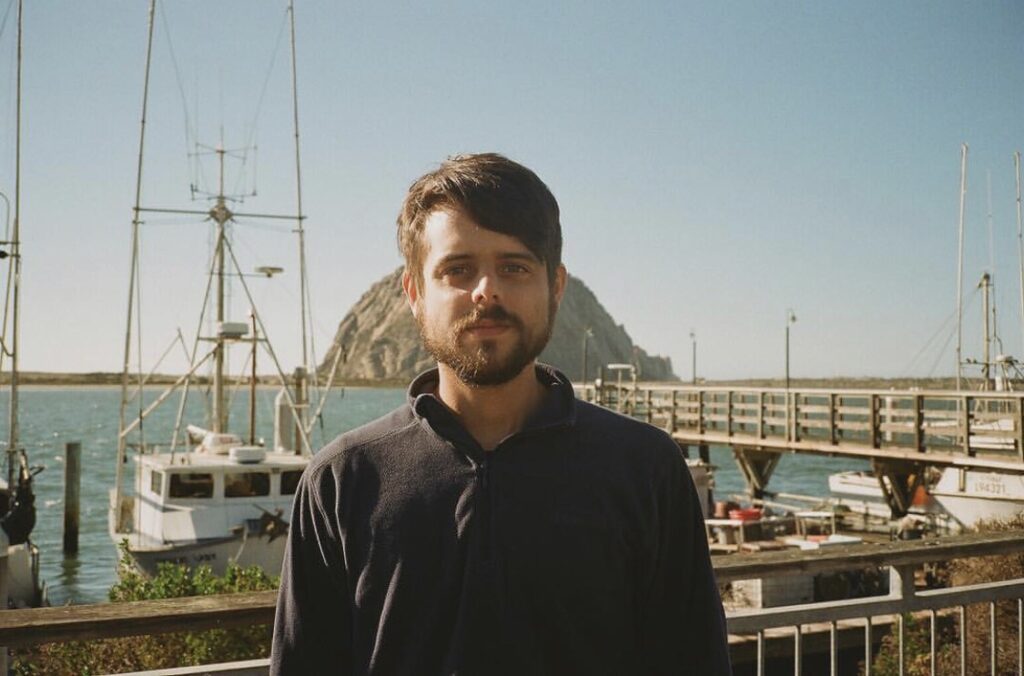 New York Film Academy spoke with Documentary Filmmaking alum Pedro Álvarez Gales about his time at NYFA, his work on Netflix hit film FYRE: The Greatest Party That Never Happened, and his advice for fellow NYFA students and alumni:
New York Film Academy (NYFA): First, can you tell us a bit about yourself, where you're from, and what brought you to New York Film Academy?
Pedro Álvarez Gales (PAG): I am from Caracas, Venezuela, originally a sound designer, but I have always been passionate about storytelling.
What brought me to NYFA was really a combination of things but mainly I was looking for a way out of my country's political crisis. I felt stuck professionally and needed to try something new. My last job before leaving Caracas was as post production coordinator for two presidential campaigns—I believe that was what triggered my interest on making documentaries instead of just consuming them.
NYFA: Why have you decided to focus on documentary filmmaking?
PAG: The thing I like about documentary filmmaking is that you get to "write" during the editing process. You think you know what you are going to get when shooting a documentary but it's really in the editing room where you start to realize there might be more to the story than you thought there was, or even a completely different one! It's a magical thing and it can only be achieved by trying new things, failing and trying again, and again, until that "eureka" moment hits.
NYFA: How did you end up working on FYRE?
PAG: I got to FYRE: The Greatest Party That Never Happened through a contact from a previous job. And there I met an incredible team of editors that made that film possible.
NYFA: What were your responsibilities as Assistant Editor on FYRE?
PAG: I was originally brought in as an editor to experiment with the film and try to see if we could build a series out of it. I did that for a little while but the Netflix deadline got tighter as we went, so the team decided to stick to the original film; from that moment on my mission was to support the team on anything they needed to get the film out as soon as we could. It was a very intense production to work on.
NYFA: What other projects are you working on or do you plan to work on?
PAG: Right now I'm back with the FYRE team working on really great documentary series for Netflix. I wish I could tell you about it because I know it's going to be amazing, but it's an ongoing story and we can't really talk much about it for the moment. I'm really happy to be back with this team and I feel I've been learning and growing as an editor on this project.
I also just finished cutting and producing a scripted mini webseries called Killing Tigers (which is a Venezuelan expression, nothing to do with killing an animal) that you can check out at www.killingtigerstv.com. This was my first experience with scripted media.
NYFA: What did you learn at NYFA that you applied directly to your work on FYRE, or your work in general?
PAG: Almost everything I do today I learned in NYFA. I had never touched any editing software until I went there. It was through NYFA I got my first job in New York too (Vice and Viceland) where I stayed for three years and went from being an assistant editor to junior editor.
I am really grateful to that school and especially to Andrea Swift, the program chair, who is always on top of her students, current and former. I don't know how she does it but she tries to help everybody that crosses her path. She's an amazing lady. Thank you Andrea!
NYFA: What advice would you give to students just starting out at NYFA?
PAG: I'd tell them that, like almost everything in life, you can only take out of the program whatever you put in it. The Documentary program can be a really intense one with long hours and days, but if you apply yourself and choose to absorb everything that's coming your way you'll leave that building a documentary filmmaker. Whatever you decide to do next—either camera, production, editing or writing you'll have a solid set of tools from NYFA that will help you to keep learning and growing and will take you to amazing projects.
NYFA: Anything I missed you'd like to speak on?
PAG: I think it's important to find your own way of working but to always be flexible with other people's ways. You'll encounter many different characters in the industry and one big part of it for you to navigate in it is your own ability to adapt to new teams and new ways. There's always something to be learn from a teammate, even if they are in a position under you. Also, be kind. People will hire you back if you are easy to work with—to me that's even more valuable than the skills you bring to the mix.
New York Film Academy thanks Documentary alum Pedro Álvarez Gales on taking the time to share his experiences and advice with us, and we look forward to seeing more projects from him in the future!
by nyfa