As BroadwayWorld.com recently put it: "La La Land isn't the only vehicle opening the door for a new era of movie musicals. NYFA's original productions feature Tony Award winner James Monroe Iglehart (Hamilton, Aladdin), Tony Award nominee Charlotte d'Amboise (Pippin, A Chorus Line), Jen Perry (Kinky Boots) and others." With "La La Land" breaking Oscar-nomination records, movie musicals are in the spotlight. And NYFA is the only school in the world where students can learn to perform in professionally produced original movie musicals. It's not only an option but an explicit opportunity, and we a write up in The Huffington Post to prove it. 
Mike Olsen, who chairs NYFA's musical theatre program, stresses that making movie musicals at NYFA is an incomparable experience: "Imagine being a student of musical theatre and having a team of professionals gather to collaborate with you on the creation of an original movie musical," he says, "Where the character you portray is written for you, the songs are devised around your unique sound and capability, the movement and dance elements reflect your personal wheelhouse, and the whole endeavor is a highly professional journey that culminates in a fully edited, professionally engineered final half-hour movie musical that gets submitted to festivals across the country.
"No other training academy has our unique capacity to bring filmmaking and musical theatre together to create such a practical and highly professional educational experience," Olsen continues. "We are on the cutting edge of this and if I were a young musical theatre talent, and while this popularity swells, I would jump at the chance to get this valuable training."
Today, the critically-acclaimed movie musical everybody's talking about in Hollywood and beyond is, of course, "La La Land." The movie made headlines once again after scoring 14 Oscar nominations.
"While this has been percolating recently in our culture, the recent film 'La La Land' has tipped the scales," says Olsen. "Film producers are now putting movie musicals in their top priority file. As America experiences a new renaissance of the movie musical, it is an exceptional piece of good fortune that the musical theatre program at the New York Film Academy is on the cutting edge of training young talent to meet this new demand."
Olsen isn't the only one to point out the cultural relevance of movie musicals. New York Times writer Manohla Dargis recently penned a piece about how "La La Land" gives musicals new importance.
At NYFA, students can merge stage talent with the technical training necessary to bring an original musical vision to the big screen.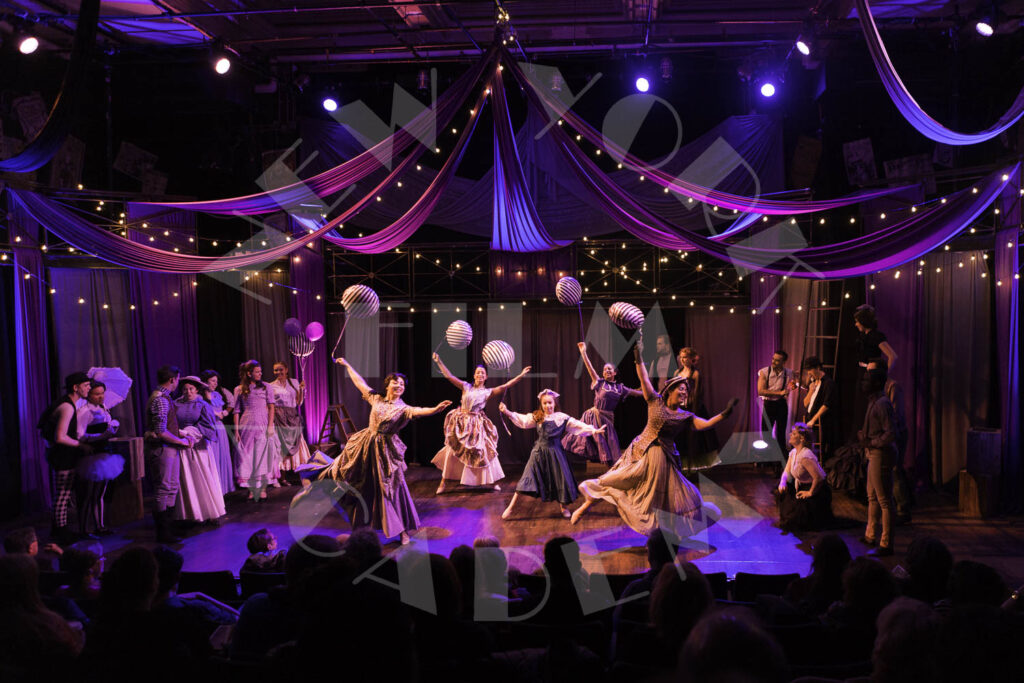 "While the primary training focus of the Musical Theater Department remains rooted in the traditional elements of solid stagecraft, NYFA is also uniquely in the lead when it comes to getting movie musical experience," says Olsen. "Students in the advanced stages of their training enjoy an unprecedented chance to collaborate with the creative process of writing a movie musical, working in a professional studio to lay down vocal tracks, and being on set and on location, acting and performing, in a fully realized movie making experience."
Picture this: You and your NYFA classmates making the next "La La Land." It could happen! Apply for our musical theatre program today.

by nyfa