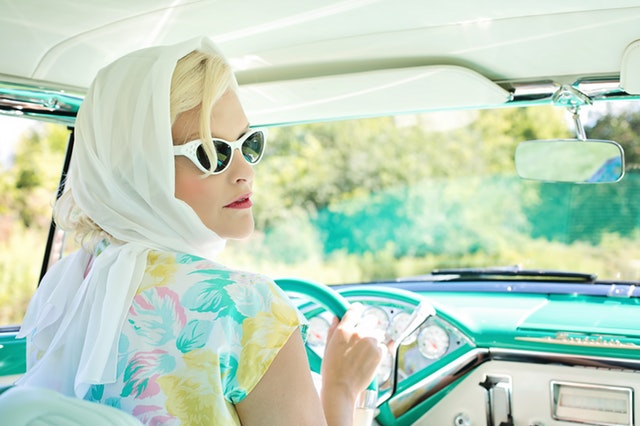 In the 1950s the economy was booming and so was Broadway. It was also a big time for film and studios, led by head studio MGM. Technicolor was introduced to the public and musicals were transported to the screen. It was considered to be the best time for Broadway with some of the most entertaining shows came out of this decade. Peter Pan, West Side Story, and Flower Drum Song were just a few of the many captivating musicals created in the 1950's. Below are four of the best shows to come out of those ten years.
Guys and Dolls
Guys and Dolls is a romantic musical comedy that premiered on Broadway in 1950. We are introduced to notorious con man Nathan Detroit. When his crap game home is located by the police he must quickly find a new spot. From there we are introduced to a unique cast of characters that includes a showgirl, a gambler, an evangelist, and a chorus full of talent. With its unique backdrops ranging from NYC to Havana it's a highly entertaining show. With tunes like "Luck Be a Lady," "I'll Know," "Sit Down," "You're Rocking the Boat," and "A Bushel and A Peck," you can't help but feel like you are right in that time period with them. Guys and Dolls was awarded numerous Tony Awards, and has been adored by audiences since its premiere.
The King and I
Set in the 1860s, Anna Leonowens, who is newly widowed, sets sail along with her son to Siam where she takes a role as a schoolteacher. Still grieving, her work provides a good distraction for her. The King of Siam wants to modernize his country and hopes her Western teaching can help. Underneath their disagreements and different ways is a fond understanding and love between them. With a heartwarming story line and enchanting music The King and I is one of the most unique love stories set on stage. This charming show is sure to warm your heart with beautiful songs like "Getting To Know You" and "Shall We Dance." This was the talented Rodgers and Hammerstein's fifth show and it was awarded the Tony Award for Best Musical in 1952. They would continue to collaborate until 1959 with their final show South Pacific. Hammerstein passed away in August of 1960.
Damn Yankees
Damn Yankees, is theater for the sports lover! Based on the novel The Year the Yankees Lost the Pennant, Damn Yankees combines America's favorite past time, baseball, and a musical all in one neat package. This musical comedy opened on Broadway on May 5th, 1955. Baseball lover Joe Hardy sells his soul to the devil in order to become a great hitter for the Washington Senators in order to beat the Yankees. Not all goes exactly as planned for Joe. Damn Yankees was a musical collaboration by Richard Adler and Jerry Ross. With many fun songs in this show the best are "Whatever Lola Wants Lola Gets," "Goodbye Old Girl," and "Heart." For baseball fans, the 1950s represented a transformation in how they viewed the game.  Fans could get their fix through the newly introduced television, as well as at the theater and Damn Yankees reflected the increasing ubiquity of baseball as the country's favorite pastime.
My Fair Lady 
My Fair Lady
 is a lovely musical that explores class, politics, and romance. Based on the novel
Pygmalion
by George Bernard Shaw, the show centers around Cockney girl Eliza Doolittle and professor Henry Higgins, who is determined to transform her into a proper lady. Through her transformation Eliza questions if this is the life she actually wants to live. This romantic musical is full of wit and charm, which shines though in the songs "Wouldn't it be Loverly" and "I Could've Danced All Night." 
My Fair Lady
 opened in 1956 and won the Tony Award for Best Musical. It demonstrated that musical theatre can take on issues such as social status and acceptance and tie it all together with humor to make for an entertaining show. In 1964—during a
decade
in which musical theatre experienced many seismic changes—
My Fair Lady
 was made for the big screen featuring the lovely Audrey Hepburn and Rex Harrison.
[su_note]Learn more about the School of Musical Theatre at the New York Film Academy, located in the home of Broadway in New York.[/su_note]

by nyfa