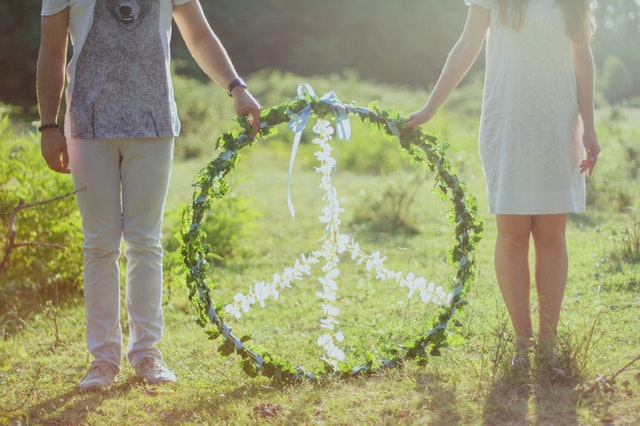 The 1960s were a time of revolution, which included protests for politics, civil rights, and sexuality. Many Americans protested the Vietnam War and woman demanded more rights. Social change was being demanded and progress was being made. The shows on Broadway depicted these situations and relevant times for the public to see and enjoy. Here are some of the best musicals from the 1960s and be sure to check out our guides to the best Broadway shows of the 1940s and 1950s.
Hair
Hair, a rock musical that tells the story of exuberant politically active hippies during the time of the Vietnam War debuted on Broadway in 1968. The show follows Claude who battles against his draft notice while living a bohemian lifestyle with his roommate Berger and Sheila. Claude must decide whether to go along with his hippie lifestyle or give in to the stress and pressure of going to war. Hair gives us a ticket to the 60s generation full of sexual revolution and protesting. The show raised some controversy for its depiction of drug use and nude scenes. It was an honest look at the way it was during the "Age of Aquarius." Hair features songs like "Aquarius," "Going Down," and "Good Morning Starshine." It was nominated for Best Musical and Best Direction in 1969, but more importantly, Hair successfully made a social and cultural statement.
How to Succeed in Business Without Really Trying
How to Succeed in Business Without Really Trying is a Tony Award-winning musical about the rise of "Big Business." J. Pierrepont Finch is a window washer in New York City who comes across a book called How to Succeed in Business Without Really Trying. By following the rules in this book he gets his first job in a mailroom and eventually climbs the corporate ladder. Along the way we are introduced to characters like the arrogant Bud Frump who Finch outsmarts and Rosemary Pilkington the pretty secretary who believes in Finch from the start. With that desire in mind, she sings the lovely song "I Believe in You (Reprise)." Finch must make choices about business and love, but at what costs. Standout songs include "Rosemary" and "Coffee Break." This funny musical depicts the struggles and manipulations that are faced in an office culture, to which many in the audience will find themselves relating. Hopefully with a laugh.
Cabaret
Directed by Harold Prince, Cabaret takes place in the late 1920s to the early 1930s. The scene is set in a sleazy Berlin nightclub called the Kit Kat club into which Cliff Bradshaw, a struggling American writer, wanders. There he meets the vivid and vibrant cabaret performer Sally Bowles and they begin a romance. Sally gets pregnant and Cliff assures her that it will be safer for her to come back to America with him, to avoid the increasingly violent and dangerous situation in German as the Nazis begin to take over. Other characters include Ernst, a German man that Cliff meets on the train and begins a friendship with, German boarding house owner Fraulien Schneider, and the sexually free Master of Ceremonies "the Emcee." Cabaret opened on Broadway on November 20th, 1966 and was a fierce production featuring sexually explicit choreography and songs such as "Willkommen," "Two Ladies," and of course "Cabaret." Cabaret pushed boundaries in the 60s with its provocative content, including antisemitism, abortion, and sexuality. Flirty, fun, and free, Cabaret is a sure winner that continues to excite audiences.
Hello Dolly
Hello Dolly is a delightful musical that takes place in New York City and tells the story of Dolly Levi who is a middle-aged matchmaker and widow who decides her next client, Horace, might make for a perfect match for Dolly herself. Not only is Dolly a successful matchmaker, she is also a meddler. Everything seems to go awry when it comes to matching Horace. Hello Dolly boasts a strong score featuring "Put on Your Sunday Clothes," "It Takes a Woman," and "Hello Dolly." Hello Dolly opened in January of 1964 at the St. James Theater, and became one of the most iconic and charming musical shows of the 60s, enjoying a very lengthy run.
[su_note]Learn more about the School of Musical Theatre at the New York Film Academy, located in the home of Broadway in New York.[/su_note]

by nyfa