If you've ever watched an episode of America's Next Top Model, you'll know that getting a great photo in fashion isn't just about a model looking pretty with nice clothes on. It's equally about the keen eye, the artistry, the skill and professionalism of the photographer as it is the muse on the other side of the lens (and of course the talented team behind the whole setup).
Photography isn't necessarily about capturing reality but rather reinventing what the naked eye can see; reinterpreting beauty and in the case of fashion photographers, to really make style and clothing jump off the page. The photographers on this list all share the common denominator of striving for excellence and continuously succeeding at greatly influencing the fashion world through their lens. Their creativity and vision goes beyond just taking photos that look good, but instead have taken fashion photography to new and critical heights.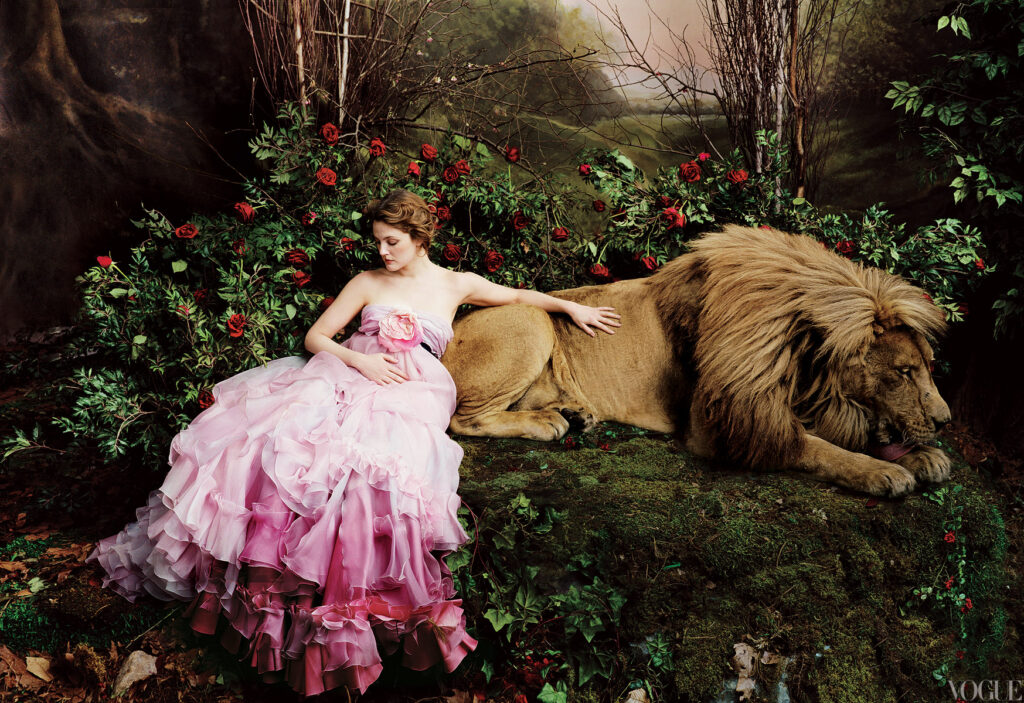 Annie Leibovitz
Born on October 2, 1949 in Waterbury, Connecticut, Leibovitz is widely considered as America's top portrait photographer. Her distinct use of bold poses and colors is a well-known trademark and you're bound to have come across one of her many works with high-profile clients across magazine covers, billboards and books. Beginning her professional career at then start-up Rolling Stone magazine in 1970, she was promoted to chief photographer within 2 years, where she remained for the next 10. One of her many notable covers there—most of which have become collector's items—was of a naked John Lennon curled around a fully clothed Yoko Ono. This photo was taken just hours before the former Beatle was shot dead.
After having shot a total of 142 covers for Rolling Stone, Leibovitz left the magazine and began working for Vanity Fair in 1983, whilst also regularly working for Vogue from 1998. In addition to her work in magazine editorial however, she has also won many accolades for her work on big-name advertising campaigns such as American Express' "Membership" campaign in which she won a Clio Award in 1987, as well as being chosen as the official photographer of the 1996 Summer Olympics in Atlanta, Georgia.
As not only of the greatest female photographers of all time, but also one of the greatest photographers, some memorable shots that exemplify her ability to thrive at the intersection of art and celebrity were of Mick Jagger in an elevator during a tour in 1975, Arnold Schwarzenegger on a white horse in 1988, a very pregnant and naked Demi Moore in 1991, Queen Elizabeth II at Buckingham Palace in 2007, and of Whoopi Goldberg submerged in a bathtub full of milk in 1984.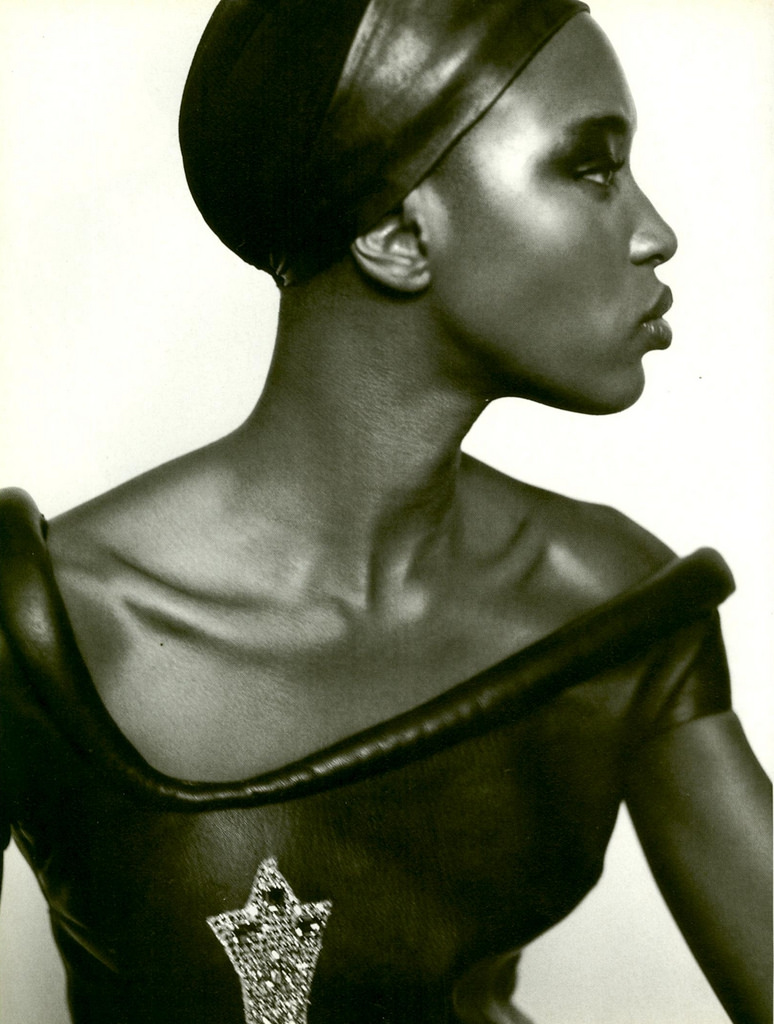 Mario Testino
His name is one commonly used among industry peers with the utmost respect and admiration. Born in Lima, Peru on October 30, 1954, Testino has been shooting the who's who of fashion and celebrity for the past 35 years. Renowned for his glamorous shoots, his prolific career shooting for magazine covers include names like Vogue, Vanity Fair, V Magazine, and GQ. In addition, he has also shot an array of fashion campaigns for Gucci, Versace, Burberry, and Calvin Klein, among many others. In 2011, he had an unprecedented six magazine covers at one time for Vogue's Autumn issues—the annual high point so critical in the publishing industry that the film about Anna Wintour, his long time colleague and friend was named The September Issue".
Although he'd experienced a budding career early on, it really exploded after a shoot with Princess Diana for Vanity Fair in 1997. Since then, he's had quite the relationship with the Royal Family, becoming the official photographer for portraits of the Duke and Duchess of Cambridge for their engagement in 2010 as well as having famously captured the moment Prince Charles hugged his sons after Diana's death. It's the glimpses of humanity, beauty and the character in the person, stripped of their public persona or reputation that Testino adores. He shoots models as people—not coat hangers and confesses that he's not influenced by bland girls, despite many photographers preferring models to be blank canvases. "I don't like playing with dolls; I like playing with people," he says. This may explain his obsession with Kate Moss whom he's shot thousands of times. He was also credited for bringing Gisele Bündchen to stardom as he persisted with shooting her when nobody wanted her.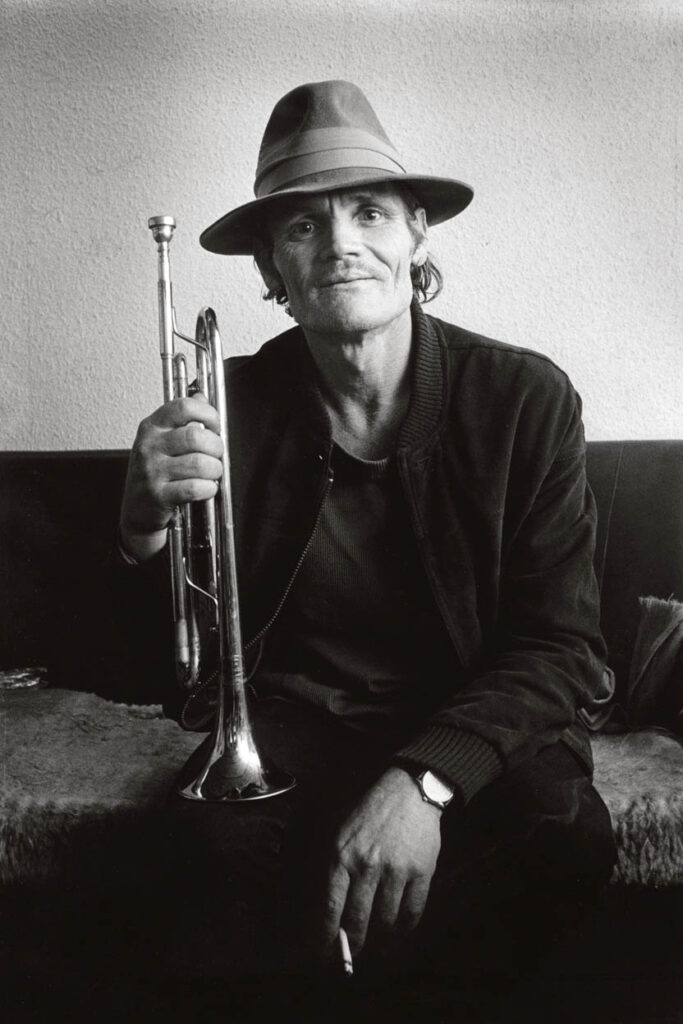 Bruce Weber
Weber is an American fashion photographer born on March 29, 1946, in Greensburg, Pennsylvania, who was also nominated for an Academy Award for filmmaking. The preeminent photographer of the 1980s fashion industry still continues to be one of the world's most influential photographers, having worked for names like Calvin Klein, Karl Lagerfeld, Ralph Lauren, Abercrombie & Fitch (to name a few), as well as publications like Vogue, GQ, Vanity Fair, and Rolling Stone. Dedicated to telling the stories of Americans and also a huge lover of dogs, he has also teamed up with Detroit-based manufacturer Shinola—a company that manufactures 100% American goods and also values dogs—in shooting an array of campaigns, with dogs as the centre point. In addition to his impressive repertoire throughout the last 3 decades, he's also famously known for firing supermodel Cindy Crawford from a Revlon shoot in the '90s for being rude to his staff—the only time he's ever sent a model back.
Only shooting film and not digital, his work has a nostalgic, vintage style that is widely recognised and it's considered to have introduced a unique and fresh level of artistry to commercial photography. His photograph of Olympic athlete Tom Hintnaus for Calvin Klein in 1982, with nothing but white briefs on, catapulted his career to superstardom. This image, along with many other Calvin Klein ads with scantily-clad models and celebrities (including a young Richard Gere) became Weber's trademark. His ultra-sexy catalogs for Abercombrie & Fitch during the 90s were so racy that kids were required to show ID before purchasing at stores throughout some malls.
Like the Calvin Klein ads, much of his photographs are in black and white and he rarely uses colour. And unlike many other fashion photographers, Weber has shot a countless amount of men and is credited for helping the careers of many up-and-coming male models.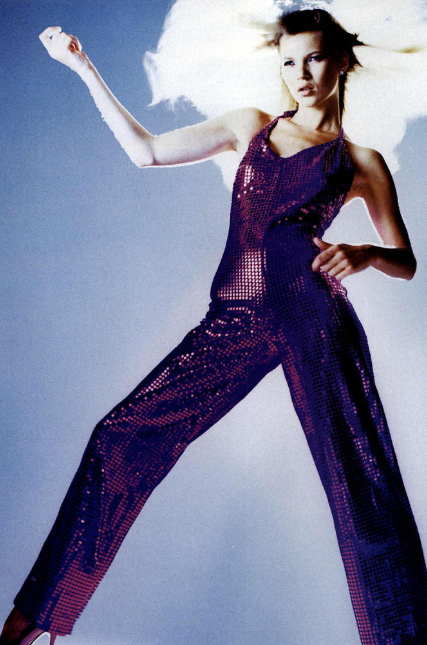 Nick Knight
In complete contrast to Weber, Nick Knight pioneered the digital experience of fashion photography as one of the first and most high profile photographers to use digital film to showcase fashion.
Born in 1958 in London, he graduated with distinction in 1982 from Bournemouth & Poole College of Art and Design where he studied photography. In 1982, when he was still a student, his first book, Skinheads was the reason behind i-D editor, Terry Jones commissioning him to create a series of 100 portraits for their fifth anniversary issue. And at a time when designer Yohji Yamamoto's campaigns were breaking new ground during the late 80s, Knight was commissioned by art director Marc Ascoli for 12 successive catalogs.
Editorially, Knight has been widely celebrated for his work with Vogue, Dazed & Confused, W Magazine, and the 2004 edition of the Pirelli Calendar, among others, as well as producing iconic images in campaigns for high-profile clients like Alexander McQueen, John Galliano and Christian Dior etc. He also made fashion history in 1993 by shooting Linda Evangelista for British Vogue with ring-flash photography, creating a reinterpretation of early 70s hard-edge glamour and marking the end of the grunge-era. This kind of culture of reinterpretation has become Knight's legacy since, as he uses many digital techniques postproduction to achieve aesthetic perfection. Never having seen photography as a truthful medium, his work is based on the individual's perceptions of reality. "Photography is all about manipulation, and as it's evolved, it's become more manipulative in every way," he says. As such, his models tend to be treated as compositional elements rather than individuals as he conveys little of their characters.
A long-standing passion towards experimenting with the latest technologies in imagery led Knight to launch his own website, SHOWstudio in 2000. The purpose of the site was to show the entire creative process, from conception to completion in benefiting the artist, the audience, and art itself. Working alongside the world's most sought-after writers, artists, designers, filmmakers and influential cultural figures, the site creates visionary online content that explores all facets of fashion through interactive image and illustration. When a famous face like Kate Moss's features on the site, as many as 500,000 users log on in one day.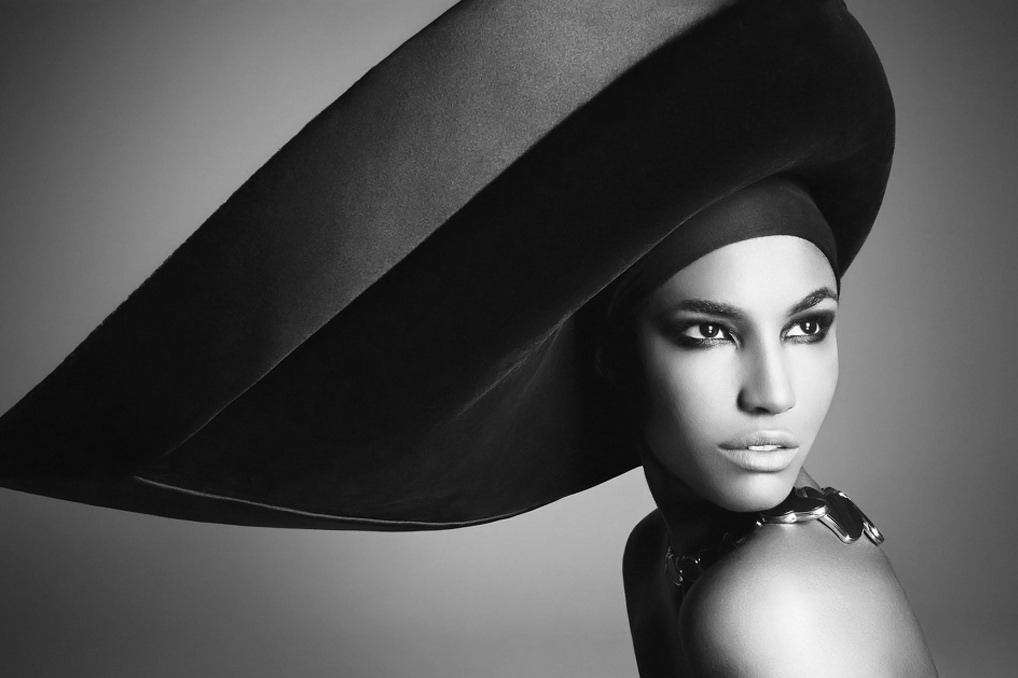 Steven Meisel
A favourite of American Vogue editor, Anna Wintour, Steven Meisel is one of the greats of fashion photography. Having shot every cover of Italian Vogue for the last 20 years and also every Prada campaign since 2004, he dominates the Italian fashion industry.
Born in 1954 in Manhattan and growing up on Long Island, Meisel had a prodigious talent for scripting stories that give cultural resonance; he not only depicts fashion but he also defines it. A very enigmatic and secretive character, he shies away from interviews and appears in public under the guarded line of a hat, dark glasses, and a scarf. As introverted and cautious as he is about himself in the public world, his work is the complete opposite. He loved shooting couture glamour that was over-the-top and also pushing boundaries with sharp social satire. He made stars out of many women who he shot and had a huge contribution to the dislodging of Hollywood celebrities in the '80s from their pop-cultural dominance by supermodels like Naomi Campbell, Linda Evangelista, and Christy Turlingon.
Starting off as an illustrator of women at Women's Wear Daily, and also teaching illustration twice a week at Parsons, The New School for Design, Meisel didn't think of pursuing photography as a career. He would visit modelling agencies on the weekend where he'd take paparazzi-like photos of models, which is how he met Elite Management booker Oscar Reyes. Admiring Meisel's illustrations, Reyes asked him to shoot some of his models for their portfolios. Some of the models went to castings for Seventeen magazine and after showing them images from their portfolios, the magazine subsequently contacted Meisel in hopes of working with him. And so began his extraordinary career in photography.
Since then, he's collaborated with countless publications, designers, and artists. As well as shooting Madonna in 1984 for the album cover of Like a Virgin, and the cover for her single "Bad Girl," they also worked together in creating their notorious book, Sex in 1992. It was a first of its kind, where such a huge name in pop-culture was so overtly objectifying men. She once told Vogue that Meisel was the first person to introduce her to the idea of reinvention. And in spirit of the satirical undertones in his work, she famously said, "Steven, like me, likes to f*#k with people." And in the words of Donatella Versace, "with each image, he creates a complete world, one that is at the same time total fantasy and also absolutely true."
[su_note]Learn how to become a fashion photographer at the Photography School at the New York Film Academy by clicking here.[/su_note]

by nyfa