With television adequately keeping up with the vastly different business model that became necessary with the advent of the internet and digital culture and consumption, it's no surprise it's now able to attain huge production budgets, incredibly rich and complex narratives, and Hollywood's biggest actors – things that were previously only seen in films. Consequently, as an awards ceremony exclusively focused on television, the Emmys are now bigger than ever. Let's look at some of the trends emerging from this year's list of nominees:
Diversity
This is by far the most dominant trend among the nominees this year. Diversity and inclusion of previously marginalized communities are not only being represented at an all-time high among recognized programs but they're at front and center, with many of the protagonists being LGBTQI+, people of color, and/or women. Not only do the central characters identify as such, but much of the narratives and plotlines largely center around the perspectives and experiences of those within the communities.
With no surprises, Game of Thrones tops the list for most nominations at 22 nods in total, followed by Saturday Night Live and Westworld with 21 nods each, and The Handmaid's Tale at 20. With exception to Saturday Night Live, given it's a sketch-comedy show, the top three alone feature characters (and actors) with fluid sexual preferences and have strong, female leads playing roles that challenge the status-quo – both within their plotlines and subsequently in real life. In fact, most of the programs with ten or more nominations, like The Marvelous Mrs. Maisel (14), The Crown (13), Godless (12), and GLOW (10), offer female-centric narratives that focus on the female experience within dominant patriarchal gender norms.
Many have also made significant parallels between The Handmaid's Tale and our current political climate, connecting it to broader discussions around women's rights as well as the #MeToo movement. RuPaul's Drag Race, a reality-competition show featuring drag queens also continues its reign (it's had 23 nominations since the show began), with 10 nods this year. 

Moreover, five of the seven nominees for Outstanding Comedy Series – The Marvelous Mrs. Maisel and GLOW, mentioned previously for ten or more overall nominations — are either based on the lives of people of color and/or women: Black-ish, Atlanta, and Unbreakable Kimmy Schmidt (the remaining two being Silicon Valley and Curb Your Enthusiasm). Additionally, Sandra Oh's nomination for Outstanding Lead Actress in a Drama Series for her role in Killing Eve makes her the first woman of Asian descent to receive the lead actress nod in that category.
Diversity in the Emmys has reached to even lesser known demographics. Peter Dinklage, who was born with dwarfism, has twice won the Emmy for Outstanding Supporting Actor in a Drama Series for playing Tyrion in 2011 and 2015, is nominated again this year, officially making him the most nominated person in that category ever. Following his acceptance speech in 2015 where he mentioned the name 'Martin Henderson', a 4-foot-2 actor in England who suffered partial paralysis after being physically thrown by an unknown assailant, Dinklage addressed the prejudice those with dwarfism face but pointed out that part of the media portrayal lay in the hands of the actors. "You can say no," he said. "You can not be the object of ridicule."
Dystopias, Apocalypses, & Time Periods
Another recurring theme among the programs nominated this year is this end-of-the-world, humans versus [insert varying non-human character] dystopian storyline. Perhaps telling of our current-day political and/or ideological milieu? In terms of time travel, however, most of this year's frontrunners are set back in time, or in the future, or both. In fact, all seven programs in the Outstanding Drama Series category this year are either entirely set in or have elements of the past in them. In the case of The Handmaid's Tale, there's no linear timeline or clear epoch but it plays with the idea of a dystopian world set in the present day but with traditional lifestyles and values more commonly seen between the 1800s-1900s.
Westworld similarly switches between past and present, although the word 'present' is more for audience reference — the story is actually set in the future (some devout fans predict maybe around year 2050-2060?), whilst the fictional theme park, Westworld, is based on many Western films like El Dorado and The Searchers, which were predominantly set following the Civil War at the end of the 19th Century. Game of Thrones, Stranger Things, The Americans, This Is Us, and The Crown are also in said category. GLOW, which is in the Outstanding Comedy Series category, is set in the 1980s, along with Stranger Things and The Americans.
With all these period and otherworldly television series, it's safe to say this year's VFX, costume, hair and makeup, and production design teams had their work cut out for them!
Streaming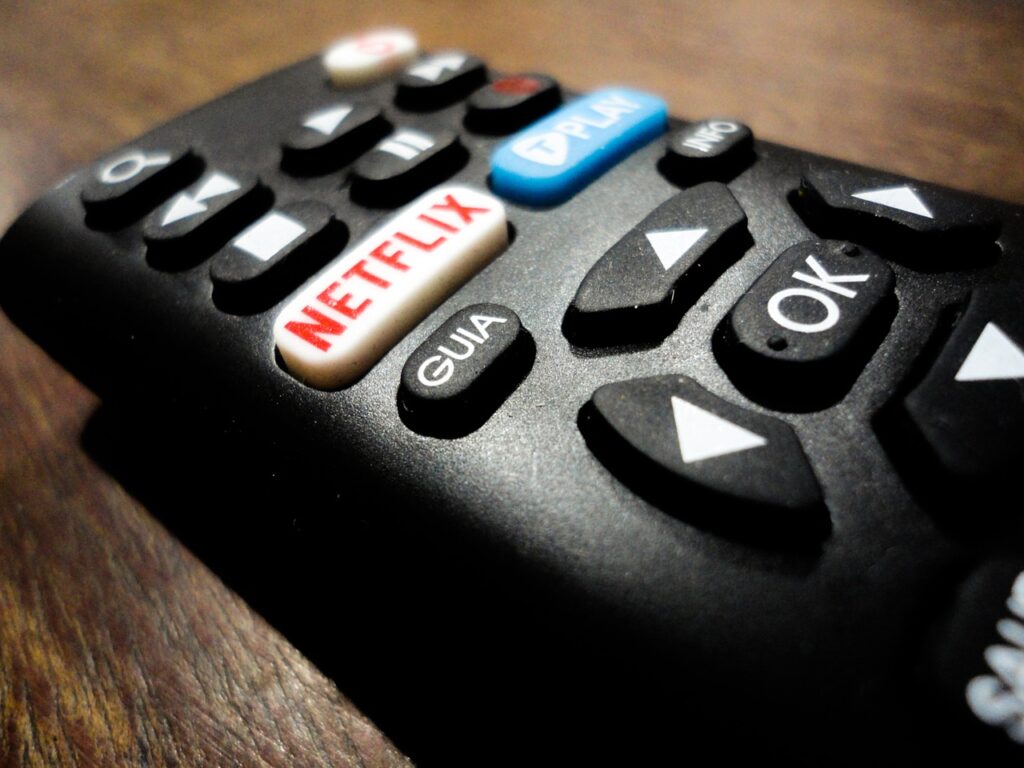 This year, Netflix has come out on top with 112 nominees in total, followed by HBO, with 108. Third in line is commercial broadcast television network NBC, but with 78 total nominees, it's significantly behind the two networks ahead of it. HBO is a cable network, but what differentiates them from the other traditional channels is the innovative way they've reinvented themselves to adapt to the digital market by introducing the popular streaming option, HBO NOW, which doesn't require an already existing cable subscription.
This is a testament to the changing shape of television viewing. No longer limited by locale or device, audiences have more of a ubiquitous television experience and networks have had no choice but to respond. Consequently, more and more shows are being picked up, giving screenwriters and filmmakers a larger reach and more opportunities to take chances and make niche content.
by nyfa