Few screenwriters have the pedigree of Billy Wilder, renowned as one of the most creatively gifted filmmakers of American cinema's Golden Age.
As well as being the first person in history to win an Oscar as a producer, director, and writer for the same movie ("The Apartment"), he's also the mind behind film noir classics such as "Double Indemnity" and "Sunset Boulevard," as well as the iconic comedies "The Seven Year Itch" and "Some Like it Hot."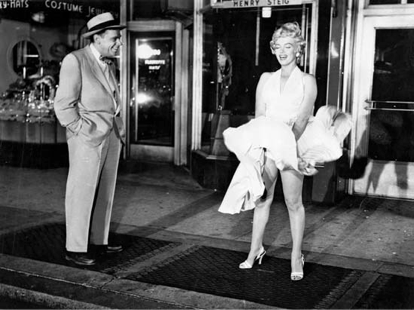 Clearly it's worth listening when he imparts advice on screenwriting.
Luckily for us, in Cameron Crowe's book "Conversations With Wilder," the legendary filmmaker gave a list of ten tips on screenwriting that we think everyone should not only learn, but memorize.
His tips are short, sweet, and profound, so let's take a deeper look!

Billy Wilder's Ten Screenwriting Tips Examined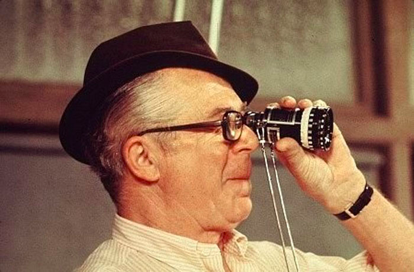 1. "The audience is fickle."
Here Wilder was referring to the practice of chasing trends, or what you think the audience wants. But you'll never be able to successfully predict this, and will probably drive yourself mad trying.
It's much easier to simply write the story you are interested in. If you do so with heart and soul, audiences will be attracted to your work — and you get the satisfaction of knowing you did it your way (to coin Sinatra).
2. "Grab 'em by the throat and never let 'em go."

Pick five of your favorite movies, and we can guarantee they've all got killer opening scenes that make you want to stick around to see how the rest of the story plays out.
You should approach your own script in the same way. Don't spend 19 minutes building up to an explosive scene on page 20 – put it right there on page one. You've got the rest of the script to drip feed exposition!
3. "Develop a clean line of action for your leading character."
We're talking about arguably the most important part of a script: motivation (which also inspires conflict).
If your leading character doesn't have a very apparent objective and a plan for attaining it, it's difficult to expect the audience to care about their actions. And we'll take the liberty of extending Wilder's tip to say that, ideally, every character you introduce should have a clean line of action.
4. "Know where you're going."
An extension of the previous point: the concept of "mapping" your plot is crucial to avoid your characters wandering off their clear lines of action. If the characters appear to forget their purpose, chances are the audience will too.
No matter how you map your intended journey – whether on note cards or just doodling all your ideas in one place — make sure that you do it.
5. "The more subtle and elegant you are in hiding your plot points, the better you are as a writer."
As any screenwriter knows, there are a very finite number of story types (some say seven). And all fiction is based on these.
Whatever the precise number of story types, it is true that you'll frequently rely on formula while crafting your screenplay — whether it's the hero's journey, a Faustian debt that must be paid, or some other trope.
Counterintuitively, the audience actually wants to see these stories played out in a uniform way (that is why we've been telling beat-for-beat identical tales for generations), but they don't want to be made aware of it. This is why it's essential that, although the rhythm of the plot may be predictable, the notes themselves often come as a surprise.
6. "If you have a problem with the third act, the real problem is in the first act."
This is one of the most valuable of Wilder's tips because it's one that even experienced writers struggle to identify and fix.
The third act almost always features the resolution of key story points, and brings character arcs to their natural conclusion. If strong foundations aren't set in the first two acts (and particularly, as noted, the first), then this resolution will feel either contrived or unsatisfying.
Once again, solid mapping during the writing process is a great defense against this all-too-common problem.
7. "A tip from Lubitsch: let the audience add up two plus two. They'll love you for it."
A simple concept, but a tricky one to master on the page. Think Christopher Nolan, and you're on the right track!

8. "In doing voice-overs, be careful not to describe what the audience already sees. Add to what they're seeing."
Love them or hate them, but sometimes a voice-over is the perfect choice for moving the plot forward … as long as it does just that.
If you get stuck, try using the voice-over describe the emotional states of characters or hint at upcoming events. These are both things that are tricky to communicate via other methods, but which add greatly to the audience's immersion.
9. "The event that occurs at the second act curtain triggers the end of the movie."
Ideally: the more explosive the event (figuratively or literally), the better. The audience is often in a lull at this point of the movie, so a large, crucial event that acts as a catalyst for the satisfying conclusion can help "grab 'em by the throat" once more.
10. "The third act must build, build, build in tempo and action until the last event, and then — that's it. Don't hang around."
Very, very few good movies have multiple or non-distinct endings. The Coen brothers have turned it into something of a hallmark for their work, but it's not wholly advisable to try and follow in their footsteps.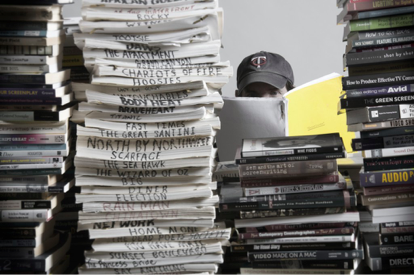 When you arrive at the end, stop.
Now get out there and put Wilder's gold into practice.
From story generation to character development to genre studies, our variety of Screenwriting degree programs, workshops, and courses teach students the fundamentals of writing for film and television. Visit our Screenwriting School page to learn more.
by nyfa