So your game is finally ready to launch and you want as many people as possible to know about it. By the time your game releases you should definitely have a plan set out for promoting it. Ideally, and as we made clear in the first half of this 2-part series, it isn't a bad idea to start marketing your game well before launch.
Whether you did or didn't promote your game before it was completed, now is as good a time as any to do everything you can so that people know your game exists. The following ideas are some of the best ways you can get your app or game all the attention it deserves.
Note that the more time and effort you put toward promoting your game, the greater your chances are of it becoming a success. In other words, expect marketing your game to feel like a full-time job if you want to see the best results.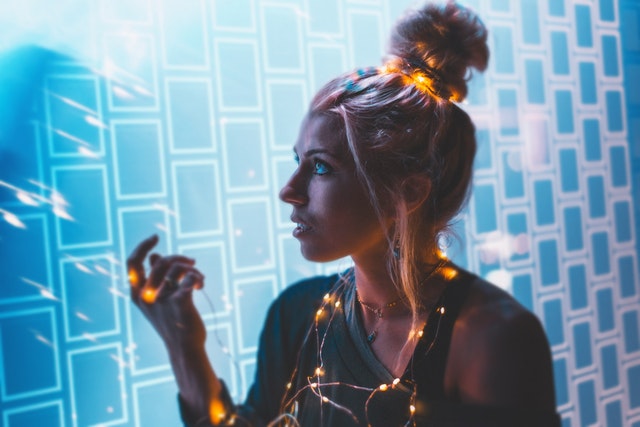 Launch Date Decisions
After working long hard months, it's no surprise that many developers simply want to release their game as soon as possible without considering a specific day. For instance, The App Store automatically releases any game or app as soon as it has been reviewed, which is what most app devs opt for.
However, there are plenty of upsides for deciding on a launch day yourself. The first being that you can start generating interest by letting people know when the game will be made available. You can then expect a buzz spike that will help your project receive even more attention simply because there were already people anticipating it.
When it comes to the App Store, the first couple of days are your best and possibly only chance of topping the charts. The more people that download your game on launch day, the more likely your app is to end up in the Best New Apps or Best New Games sections. The same thing holds true on other competitive game distribution platforms like Steam.
As for which day is actually best to launch, there's plenty of debate so you'll have to do some research. Most argue that Sunday is great since people are home and thus more likely to download a new game or app. However, many developers have seen success releasing both early in the week (Tuesday) or late (Thursdays) as buyers can look forward to playing the game over the weekend.
Promo Codes!
What better way to promote your game that to let people actually try it out for free? Distribution platforms like Steam and the App Store give you the option of handing out free codes for your game. The best case scenario is that these people, who will probably not buy your project now that they have it for free, will tell others about it and thus bring in new buyers.
Many devs even start handing out promo codes a few days before release. Since people love being the first to gain access to anything, they're more likely to tell their friends about it if they like your game. You can even use them to grow your social media pages by offering them as giveaways for following your Facebook page, Twitter, etc.
Make a Press Kit
A press kit is everything a website or game reviewer will need to review your game, post an article about it on their site, etc. You'll want to make it as easy as possible for them to check out your game as they are likely being bombarded by countless other developers asking for the same thing. The more convenient you make things for them, the more likely they are to give you a review or post an accurate article.
Some of the must-have items for a press kit are a short description of your game/app and key features. You'll also want to add links to social media pages or websites where they can view videos, images, or even download the game itself. Make sure to include a contact e-mail so they can get back to you. If you have the resources, a trailer is also a great way to excite people and let them see what your game is all about.
As recommended in the first half of this series, you should also have a website for your game or team. Potential reviewers love the idea of clicking on a single link to see media and other information about a game they may write about. Once you have a press kit ready to go, you'll want to whip up an attractive…
Press Release
Press releases are basically a few paragraphs about your game that you'll be e-mailing to several media outlets, reviewers, etc. It's what will attract the website writer's attention before they ever open your press kit, so it should be well-written and capable of motivating the reader to consider your request.
More importantly, the content in your press release is very likely to be used by the media outlet when publishing an article or review. Since they don't have the time to whip up articles on every press release or idea that comes their way, most media sites are much more eager to post about games if they already have some content to work with – i.e. your press release.
It's also not a bad idea to make your press release available on your game or app's website. For ideas on how to write a good press release, you can take a look at the Press Releases page on Gamasutra that has content from both indie titles and big budget games.
Post Everywhere!
If you take advantage of all the tools available on the world wide web, your game will have significantly greater chance of being a hit. From Facebook and Twitter to e-mail and forums, people all over the net are talking about games and eager to learn about a cool new experience. Keep busy while waiting for responses from gaming sites by posting your press release on message boards, creating contests with promo codes as an award, etc.
Aside from review and game sites, you can go a step further and ask dedicated YouTube and Twitch reviewers to make a video of themselves playing and/or reviewing your game.  If they have an impressive fanbase, it can lead to thousands of potential buyers watching your game in action. Be sure to give them a promo code so they don't have to buy the game, which will make them more likely to actually do something with your game.
[su_note]Before you can release and promote a brand new video game, you must create it first. Learn how to design and develop world-class video games at New York Film Academy's Game Design School (campuses in New York City and Los Angeles). [/su_note]
Conclusion
Anyone who says the real work starts after you actually release an indie game may have a point. Although development is plenty of hard work, getting people to actually notice your project can be just as challenging. This especially holds true if you want to take advantage of every tool the internet has to offer for marketing your game without having to spend money on advertising.
So if you're just starting to create a game or you're already near release, we definitely recommend that you do all you can to spread the word. Even if your game is awesome, it doesn't matter if people don't know about it. Instead of counting on the lucky chance that your game spreads like wildfire via word of mouth, promote your game so that more people can enjoy the project you've worked so hard to create.

by nyfa