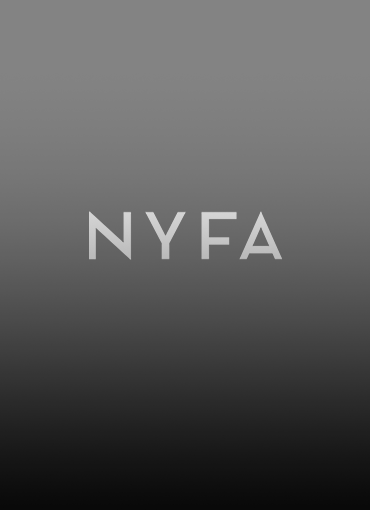 Eddie Rosenstein
---
Eddie Rosenstein has produced and/or directed ten award winning documentary films including THE FREEDOM TO MARRY, BOATLIFT, SCHOOL PLAY, WAGING A LIVING, A TICKLE IN THE HEART and SANDHOGS. He has also created non-fiction programming for television networks including PBS, A&E, TruTV, History, Discovery ID, HBO and AMC. He has won dozens of awards at film festivals including Berlin, Full Frame, San Francisco, Chicago and Savannah. A TICKLE IN THE HEART was shortlisted for an Academy Award and CALLED TO ACTION (AMC) was nominated for an EMMY. Eddie has produced and/or directed more than 150 commercials and corporate films, and served as an executive producer at several production companies, including at Eyepop Productions which he co-founded. Eddie has lectured at many universities and corporations and has been teaching documentary filmmaking at NYFA since 2008. He lives in Brooklyn with his wife and two sons.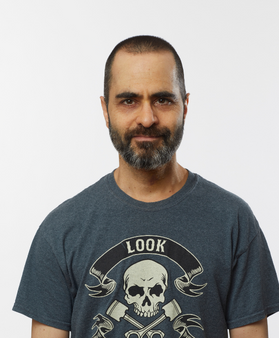 Isac Kalsky
---
Isaac Kalsky (Instructor) is a 3D Animator with over 10 years of digital media experience. He has created animations for advertising agencies, film, television and fine art companies. Isaac teaches animation, rigging, and motion capture at the New York film Academy.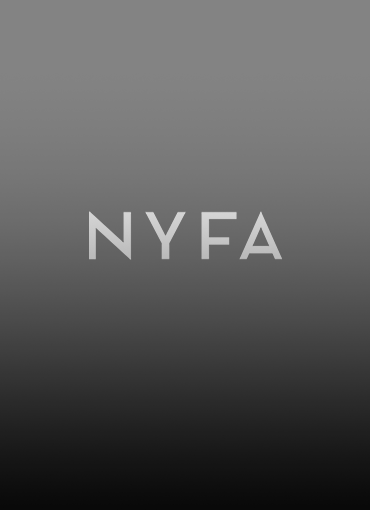 Carolynn Cecilia
---
Carolynn Cecilia is a Writer/Director based in NYC. Be it drama, comedy, or conceptual music films, Carolynn works diligently to tell stories that prioritize emotional connection and humanize characters who are often their own worst enemy. In 2015 she was hired by David Bowie and Sony Music to Write and Produce an Instagram based episodic interpreting the emotion of Bowie's last studio album, BLACKSTAR. Since then Carolynn has built a career as a respected Script Supervisor, written a dark comedy series about a dysfunctional NYC family in the Arts, and has been named Writer In Residence for the highly successful performance art exhibition The Mic and all while helming the productions of her own narrative films which continue to be accepted into the film festival circut all over the world . When not on set she is a faculty member at the New York Film Academy where she teaches Intro to Screenwriting and Directing to 10-18 year olds and at the Miami Ad School where she lectures on Video Storytelling for post-graduate advertising students.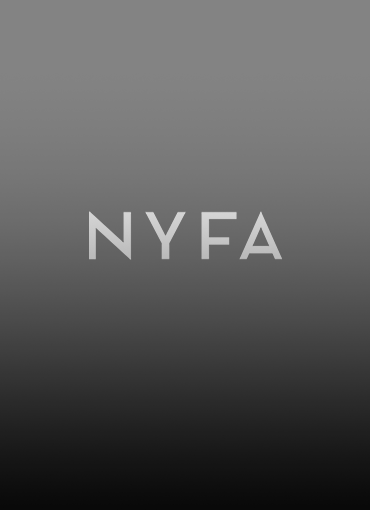 Kuldeep Sah Gangola
---
Kuldeep Sah Gangola is a distinguished editor/director with his debut film being featured in more than 15 film festivals in several countries and won three international awards. Mr. Gangola has also served as a judge and screener at the 'International Documentary Association' in 2019. His work and unique style of storytelling has been covered by the likes of Times of India, Thrive Global and GritDaily for the portrayal of the rooted problem of migration in rural India. He is an editing instructor and consultant at the New York Film Academy teaching across various departments. Kuldeep is a professionally certified Avid Media composer editor. He is also associated with teaching for the BAFTA workshops conducted in New York City.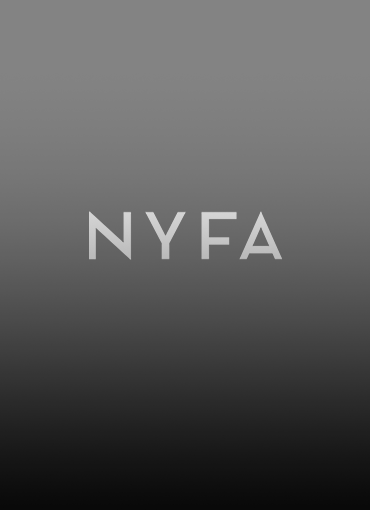 Myrta Vida
---
Myrta Vida (Meer-Tah Vee-Dah) earned her MFA in Creative Writing from the University of Missouri –St. Louis (UMSL). A decorated U.S. Army Veteran, Ms. Vida has been leading writing workshops for over 17 years for a variety of groups, to include: at-risk youth, Veterans, survivors of domestic violence, and the LGBTQ+ community. An award-winning and published writer, Ms. Vida is now a Story Supervisor for the highly lauded documentary production company Above The Clouds Films. She's an Associate Producer for 3DMC, the Production Company responsible for award-winning Independent Films like tangerine, The Florida Project, The Infiltrators, and Premature. Ms. Vida also teaches Screenwriting at the New York Film Academy's (NYFA) NYC Campus.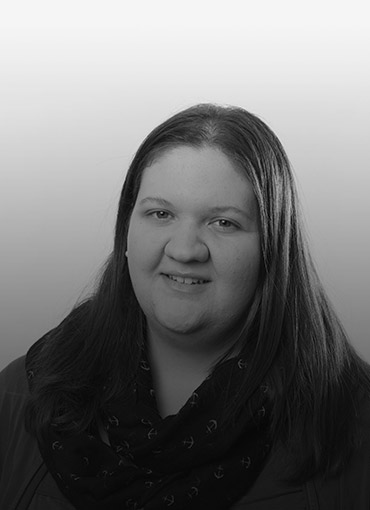 Amanda Brzezowski
---
Amanda Brzezowski received her MA in Film Studies from Columbia University. She presented her thesis dissertation at multidisciplinary conferences held at Emory University in Atlanta and the CUNY Graduate Center in New York City. While at Columbia, Amanda interned for POV, the longest-running documentary series on PBS. She screened documentaries in consideration for the series and helped coordinate the annual Editorial Committee Meeting, where PBS programmers and independent filmmakers discuss and select the final films for broadcast on the series. Since graduating, Amanda has been screening documentary films in consideration for DOC NYC, Camden International Film Festival, POV, and Tribeca Film Festival. Amanda has also created short documentaries for local nonprofits and events to help raise money for community programs supporting children, seniors, and cancer survivors.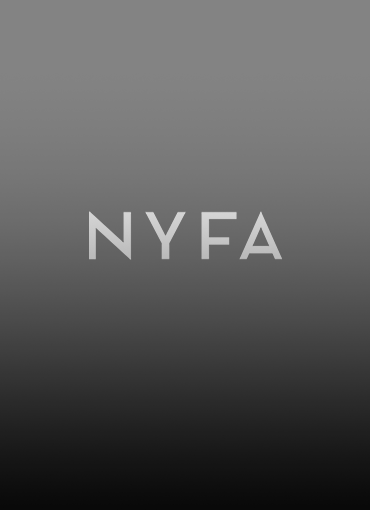 Joseph Gordon Cleary
---
Joe Cleary is the owner of Ambitious Engine, a film production agency in NJ focused on the healthcare industry and is a Dean's List graduate of the New York Film Academy Documentary Program. His film "Get it" was featured at the 2019 DOC NYC film festival.
Joe's interests include shooting music videos, concerts and commercials with a focus on strong story telling, cinematography and sound design.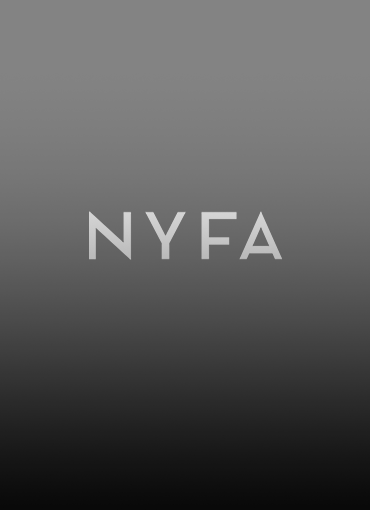 Nicholas Yellen
---
Nick founded NYCA, a Manhattan based literary agency representing screenwriters, directors, playwrights, TV writers, and novelists where he has set up projects at almost every major studio and TV network.
Nick co-founded Edwards-Yellen Entertainment (EYE), a literary management/film and television production company based in Los Angeles. While with EYE, the company had a 2-picture production deal with ABC-Productions. He produced I Know What You Did with Rosanna Arquette, the VH1 TV movie Out of Sync, Retribution for the SAT1 cable network, and the feature If Tomorrow Comes with James Franco. EYE also had development deals with many of the major networks and studios including ABC, Hearst Entertainment, VH1, Phoenix Pictures, Edward R. Pressman, Warner Bros., Alan Landsberg Productions, The Wolper Organization, Lifetime Network, All Girl Productions, and Wilshire Court among others. Nick also worked on the movie Intent for Columbia/Tri-Star.
Theatrically, Nick helped produce the musicals Lucky in the Rain, for the Goodspeed Opera House and Say Yes at the Berkshire Theatre Festival. Nick started his career in film and television at International Creative Management (ICM), then the world's largest talent agency. After leaving ICM, Nick managed the Geffen Records recording artist Graveyard Train. Nick began his career as an FM-Radio disc jockey in Saratoga, NY and San Antonio, TX.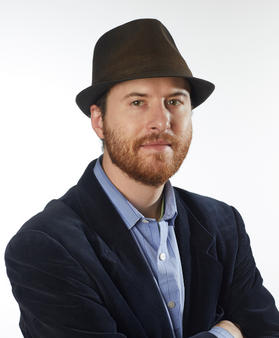 Nathan Schrader
---
Nathan Schrader is a seasoned Adult ESL Instructor as well as an Adjunct Professor at the City University of New York. He has been with the English Language Lab at NYFA since 2014.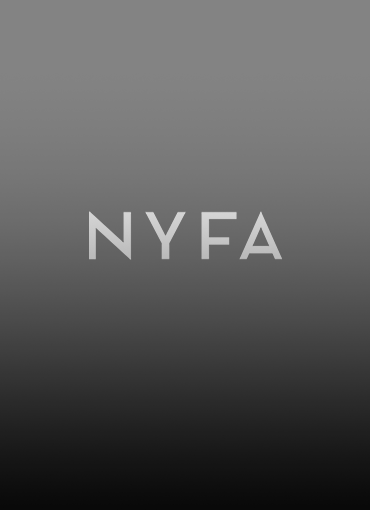 Christina Marie Kellagher
Christina Marie Kellagher
---
MFA in Creative Writing, Long Island University; BA in Anthropology–Culture and Linguistics, University of South Florida. Christina is an English instructor and writing tutor. She has over 8 years experience as a certified ESL teacher and has taught in Argentina and Japan. Her research interests include Japanese language, literature and culture.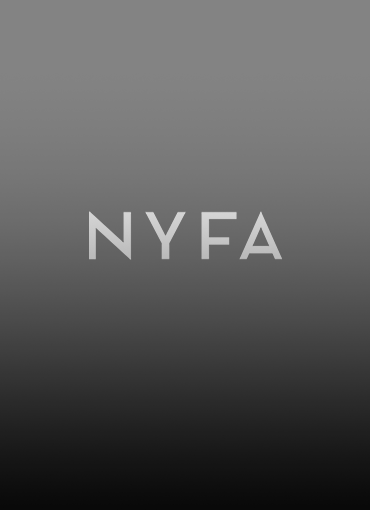 John Baumann
---
John Baumann has been working in and around the digital content space in NYC for decades. He began as a traditional animator before he became owner and creative director of Celefex and worked on commercials, film and broadcast projects. He has variously been an animator, director, as well as a mobile, web and game developer and is intimately familiar with a host of digital creation tools. He has taught at the New School, the School of Visual Arts and also at The Cooper Union, where he received his BFA. He has been awarded two Emmys for his broadcast work and an Addy for his commercial work.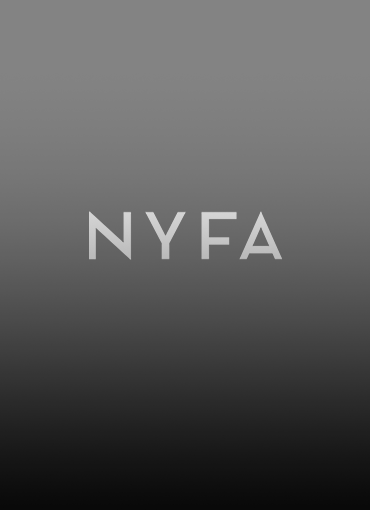 Dave Solomon
---
DAVE SOLOMON is a New York-based writer and award-winning director.
Most recently, he was directing the world premiere of Pump up the Volume; a new musical based on the 1990 film. It was scheduled to open at the Pittsburgh Playhouse in 2020, but, because of CoVid19, will now open in 2021 followed by a pre-Broadway production at the Citadel Theatre in Edmonton in 2022.
Solomon has been an Associate Director to Joe Mantello, Scott Ellis and Bill Condon, among others, and has worked on twelve Broadway productions including Tootsie, Side Show, Mystery of Edwin Drood, 9 to 5, Sunday in the Park with George, Curtains and Assassins.
Solomon also assisted Condon on the films Mr. Holmes and Disney's Beauty and the Beast and worked alongside Ellis on "A Christmas Story Live" for Fox.
His play, Margaret and Craig was seen in workshop at NY Stage and Film and was part of The New Group's New Work Series, starring Mario Cantone and Marin Ireland and directed by Tony-nominated Sheryl Kaller.
He also has two award-winning short films, Cavan and Photo Op, and numerous directing and writing credits that can be found here: www.dave-solomon.com. Graduate of Vassar College, represented by WME.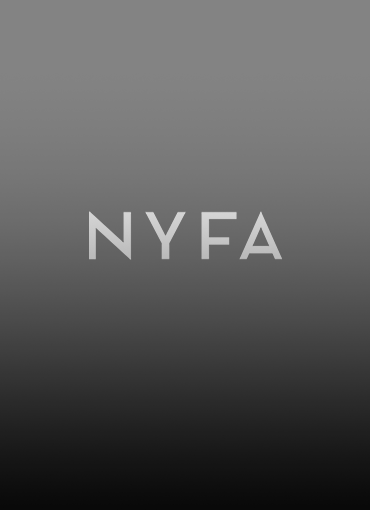 Carl Danielsen
---
Carl Danielsen studied acting at the Webber Douglas Academy of Drama, UK and with Larissa Eryomina from Moscow Art Theatre.
New York: Duke, Measure for Measure, Island Shakespeare; Polonius, Hamlet, Kraine theatre; Roger, Enter Laughing, York; Steve, The Big Voice: God or Merman, Actors Temple; Edgar, King Lear, Hudson Guild; Burleigh, Mary Stuart, Pulse Ensemble.
Regional: Balthazar, Much Ado, dir. Christopher Newton and Mac, 42nd St., dir. Gary Griffin, Stratford Shakespeare Festival, Canada; A Marvelous Party; Northlight (Jeff Award, best actor); The Tricky Part, Kitchen Theatre; Cole!, San Jose Rep, LACLO, (Bay Area Theatre Critics Circle award, best supporting actor); Homer, Morning's At Seven, Caldwell Theatre, FL; World Goes 'Round, TheatreWorks (BATCC award, supporting actor); Taming of Shrew, Oh, Kay!, SF Shakespeare (BATTC award, supporting actor); Oedipus Rex, Denver Center Theatre Company; Room Service, Barrington Stage; John Adams, 1776, Barnum, Barnum, Cat/Hat, Seussical, Woodminster Amphitheatre; Don, Singing in Rain, Bobby, Crazy for You, Cioffi, Curtains Shenandoah Summer Musical Theatre.
TV: Law and Order, 'Quit Claim'.
Composer, Advanced BMI workshop, Harrington Award. carldanielsen.com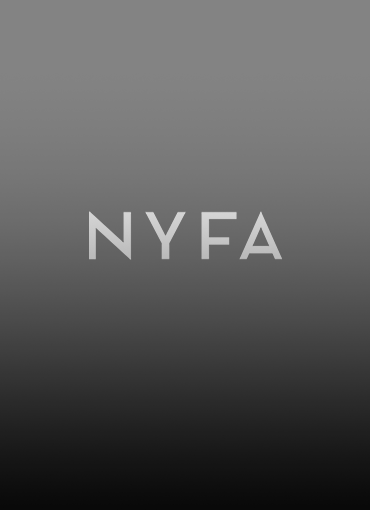 Rachel Kaufman
---
Rachel Kaufman is a seasoned Music Director, accompanist, pit musician, multi-instrumentalist and composer in NYC who has music directed and/or played for well over 300 musicals and cabaret shows world-wide. Rachel has thoroughly enjoyed working as an accompanist at NYFA since 2013, and she can also be seen playing for auditions, classes, improv comedy groups, at churches, synagogues, and, in the summertime, she has played in the orchestra and atrium on cruise ships. She has also worked with such Broadway greats as Arthur Laurents, Donna McKechnie, Baayork Lee, Ann Reinking, Lilias White, and Christopher Sieber, just to name a few.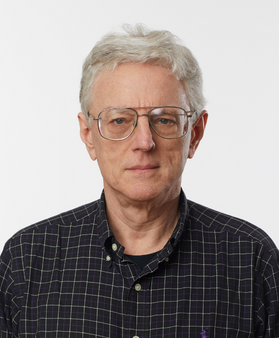 Frank Lindquist
---
Frank Lindquist (Music Director/Accompanist/Music Theory) Musician for more than 30 Broadway shows including: Associate Conductor Sweet Charity (Christina Applegate) and The Goodbye Girl (Martin Short and Bernadette Peters); Broadway Pianist/Keyboards: A Bronx Tale, She Loves Me (revival), Sister Act, A Chorus Line (revival), Legally Blonde, Aida, The Life, Beauty and the Beast, La Cage Aux Folles (revival), many others. The Radio City Christmas Spectacular: Organist/Keyboards. Orchestrator/Arranger for: Bala Brothers PBS broadcast and CD, Koch CD The Beautiful Beatles/Aureole Trio, Andiamo: Love from Italy PBS broadcast and CD, Amalfi Coast Music Festival, Albany Symphony Orchestra, Empire State Ballet, ABC TV's One Life to Live. Composing credits include: Williamstown Theater Festival Free Theatre, Riverside Shakespeare.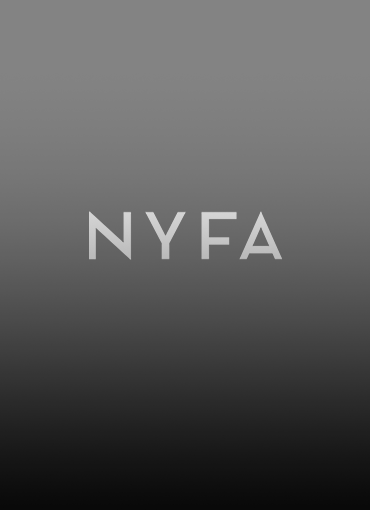 José Alberto Venutolo Chirinos
José Alberto Venutolo Chirinos
---
Born and raised in Venezuela, José Venutolo is a director, producer, editor, DIT, and educator. He came to New York in 2008 to pursue studies and a career in Filmmaking. Since then, he has worked on short and feature films, music videos, institutional videos, commercials, conceptual videos, documentaries, and TV shows for a varied arrange of clients including the City of New York. In the past 5 years, he's taught numerous directing, editing, camera, field and studio production courses and workshops at the Manhattan Neighborhood Network, the New York Film Academy, and Avenues: The World School. His fluency in Spanish, English, and Italian coupled with his expertise in production and his people person's attitude allows him to connect with a diverse range of international and national filmmakers, artists, and students allowing him to bring a fresher perspective and an element of harmony within the diversity he interacts and works with.