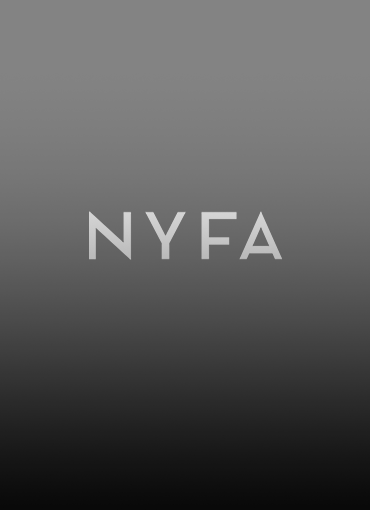 Robert Aronowitz
---
Robert Aronowitz is a New York City based Fight/Movement Director and Intimacy/Stunt Coordinator. He is a Certified Teacher of Stage Combat and also a Certified Firearm Safety Instructor with the Society of American Fight Directors. In addition to teaching for the New York Film Academy, he is also the Co-Founder of Neutral Chaos a company that offers choreographic solutions, private combat instruction, and masterclass training opportunities in the greater New York City area. His work has taken him all over the world and he has created violence for NBC, ESPN, Amazon, Columbia University, Juilliard, and others. He is a graduate of the University of Central Florida with his BFA in Theatre Performance and has been studying Stage and Screen Combat since 2006.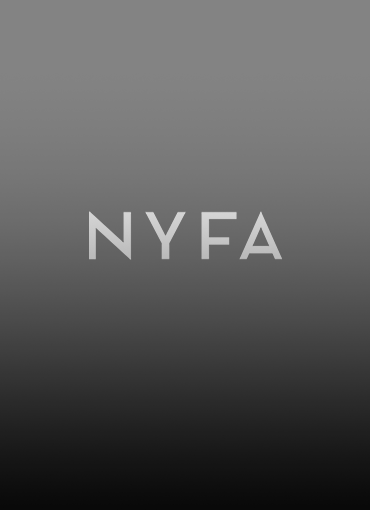 Saul Robbins
---
Saul Robbins is interested in the ways people interact with their surroundings and the psychological dynamics of intimacy. His photographs are motivated by observations of human behavior and personal experience, especially those related to loss, unity, failure, and the latent potential residing in personal history and traditional photographic materials. Robbins is best known for "Initial Intake", which examines the empty chairs of Manhattan-based psychotherapy professionals from their clients' perspective, and "How Can I Help? – An Artful Dialogue", a pop-up office into which he invites strangers to speak with him about anything they wish for free and in complete confidence. Robbins recently re-launched the project in accordance with Shelter in Place and Social Distancing orders due to the Coronavirus, scheduling sessions by phone and video. For more information and to schedule a session, visit his website: https://www.saulrobbins.com/index
Robbins received his MFA from Hunter College of the City University of New York, where he studied under Roy DeCarava. He is Adjunct Professor of Photography at International Center of Photography, NYFA, and SVA, consults privately, and leads Master Workshops internationally about communication and professional development.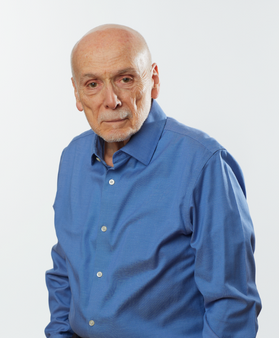 David Vando
---
Mr. Vando's works include the award winning THE KING'S CLOWN performed both in America and England, the book and lyrics for a musical adaptation LOVE'S LABOR'S LOST for the Folger Library Theatre, an English adaptation of THE THREEPENNY OPERA, BUGLES AT DAWN a musical based on THE RED BADGE OF COURAGE, SONG OF THE LARK, a musical passion play of Saint Joan, THE GOSPEL ACCORDING TO LEONARDO DA VINCI, EROICA, about the deafness and death of Beethoven and SHAKESPEARE FOR THE 21ST CENTURY, now in its third printing, which teaches you how to "translate" and use quotes from the Bard in the new millennium for everything from corporate mottos to epitaphs with over 700 outrageous examples. His latest work is the film HAMLET/HORATIO, the story of Hamlet told through eyes of Horatio, in which he wrote the screen play and acts two roles.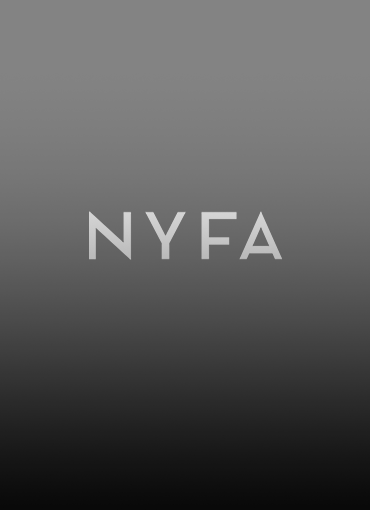 Jenna Mate
---
Jenna Mate is a director, actor, composer/lyricist, and audition coach who has worked extensively both in New York and Los Angeles. She holds a BFA in Acting from Syracuse University, a Masters in Educational Theatre from University of Houston, and an MFA in Directing from Stony Brook University. She was the Associate Producer for the Southampton International Theatre Festival, where her focus was supporting playwrights in the development of new works. Her original musical, ECO, was featured at New York Musical Festival in 2017. Recent directing credits include Lilith in Pisces (NY Summerfest) Art (Guild Hall) and A Steady Rain (Guild Hall.) She aims to create a nurturing, energetic environment where her students can explore and grow.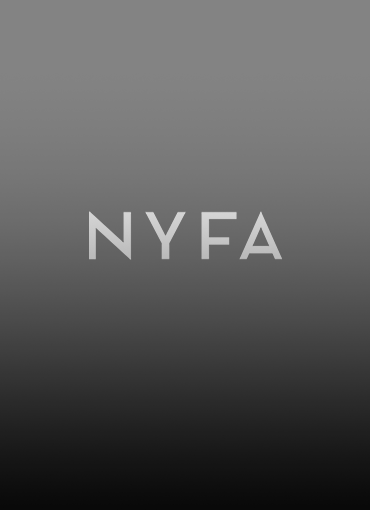 Ben Granoff
---
Ben Granoff has worked as a Cartoonist in New York City for over fifteen years. He attended New York University, interning at Marvel Comics, various animation studios and studied under instruction from the School of Visual Arts. He worked on animated shows for Nickelodeon, Adult Swim and Saturday Night Live and as a storyboard artist for advertising clients like Universal Pictures, Hallmark, Pepsico and Gatorade. He has artwork in the permanent collection at the Rubin Museum of Art. As a comics creator Ben's work has appeared in several anthologies, comic books and in the curriculum of a comics class at Oklahoma's Northeastern State University. He has taught cartooning since 2001 in after-school programs, summer camps and to adults with disabilities. Ben believes that visual storytelling transcends language barriers and is the cornerstone of the filmmaking process. He has been thrilled to teach Storyboarding at the New York Film Academy since 2017.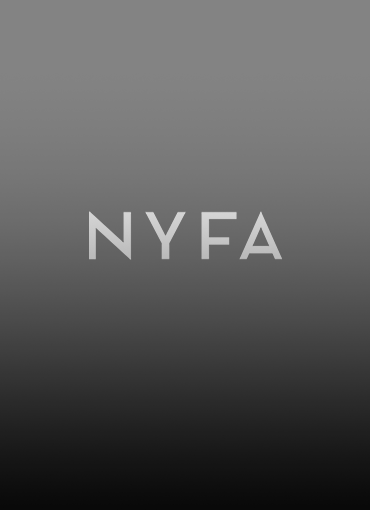 Dafina Roberts
---
Dafina Roberts is an award-winning writer/director/producer with television development experience.
Recently, Dafina was a 2019 Ryan Murphy Half Initiative Directing Fellow. Previously, she created the digital series Giving Me Life (In The Land Of The Deadass). The series was released in 2019 via Comcast's Xfinity, Gravitas Ventures and iOne Digital. Previously, the series won the AT&T Audience Award for Best Episodic at the 2018 Frameline San Francisco International LGBTQ Film Festival. It was also an Official Selection of the 2017 New York Television Festival, 2018 Cleveland International Film Festival, and 2018 Atlanta Out On Film Festival. In 2017, Dafina was a Kickstarter Creator-In-Residence while she was in production on Giving Me Life.
Prior to that, she worked as a Director of Development & Production at Nickelodeon, where she oversaw development and current series for scripted and unscripted projects. She also co-produced the urban coming-of-age feature film, Punching At The Sun (Official Selection of the 2006 Sundance Film Festival and Tribeca Film Festival; Winner for Best Narrative at the San Francisco International Asian American Film Festival.)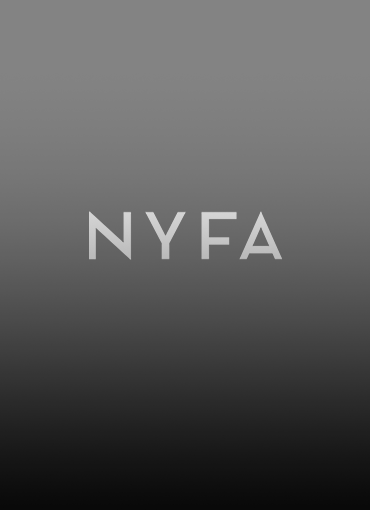 Keshav Moodliar
---
Keshav Moodliar is an actor from New Delhi, India. He graduated from Delhi University and majored in English Literature. After graduation Keshav applied to, and is the first Indian, to be accepted into The Juilliard School's MFA in Acting program. At Juilliard in his final year he played the swimmer 'Ray' in the play 'Red Speedo'. Since graduation Keshav has performed Off-Broadway with The Acting Company. He played the role of The Duke in Measure for Measure and was also in Native Son which was heralded as one of the best plays of 2019. He also played Romeo in The Shakespeare Theatre of New Jersey's production of Romeo and Juliet. He recently wrapped shooting the pilot for a new television show for FX which stars Chris Messina and Ari Graynor. He can also be seen in the mini series SINK SANK SUNK starring Laura Linney which is available on Revry TV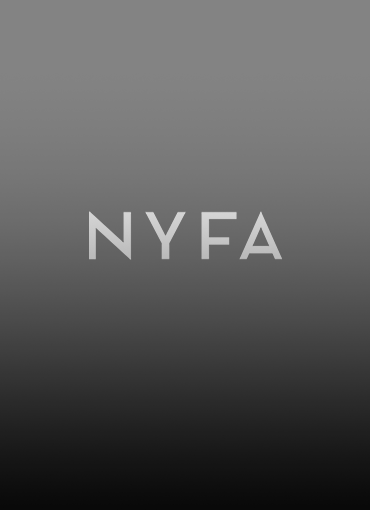 Thomas Werner
---
Thomas is the author of the book The Fashion Image for Bloomsbury Publishing, London, with a second book on fine art photography in progress for Routledge Publishing. An Editor at Large for IRKmagazine, a Paris based fashion and culture magazine and web site, founder of Thomas Werner Projects Podcast, and past Photography Program Director at Parsons School of Design in New York, Thomas lectures internationally on photography, fashion, innovation, education, and contemporary professional practices, with a series of recent presentations across China. The former owner of Thomas Werner Gallery in Manhattan's Chelsea Art District, and a former National Board member and New York Chapter President for the American Society of Media Photographers, Werner also lead a team developing a media and literacy web site and resource center in five languages, Spanish, French, Russian, Arabic and English for the United Nations Alliance of Civilizations/UNESCO. He has worked with the United States Department of State on cultural projects in Russia, and been a photography consultant for COACH and Rodale Publishing, among others. Thomas was a recurrent instructor at the United Nations Education First Summer School, and is now presenting workshops on effective message development and visual communication on an international basis.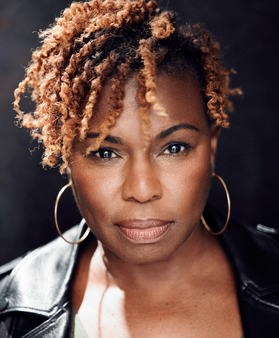 Patrice DeGraff Arenas
---
Patrice DeGraff Arenas hails from Miami, Florida where her love of theater was encouraged by her mom, a former drama teacher and administrator in MDCPS. She received a BFA from Florida State and MFA in Performance from The University of Pittsburgh. She is a proud member of AEA, SAG-AFTRA and UTD. Theater highlights include Skeleton Crew, at Gablestage directed Edson Jean, Gidion's Knot, Tempest and The Rant at New Theater, directed by Ricky J. Martinez, In Darfur at Mosiac, directed by Richard Jay Simon, Working at San Diego Rep, directed by Sam Woodhouse and Hair at the Wadsworth CA, directed by Arthur Seidelman. Film roles include,The Jackson's an American Dream (ABC) and Exit. Directing achievements include I Know What I Am and I'm Not What You Call Me, a staged reading at the Adrienne Arsht Center. When not performing, she can be found teaching Voice and Speech and Advanced Acting Technique at New York Film Academy South Beach as well as the Department Chair, Fine Arts at American High (MDCPS). Performing is a dance that affords many partners, contributing different styles that enhance the choreography of life's joys and sorrows. I am grateful to my loving tribe which includes family, friends, students' former and present.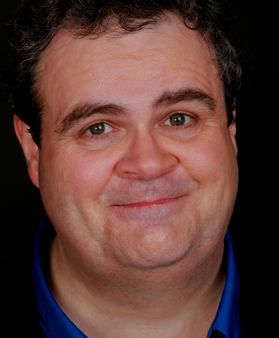 Gerald Owens
---
BA in Speech Communication and Theatre Art, Wake Forest University; MFA in Acting and Directing, Florida Atlantic University. Gerald Owens is an actor, director, voiceover artist, and acting teacher who has been working in the entertainment industry since 1982. His work has included feature films, television series, TV and radio commercials, plays, and improvisational productions.
Professionally, Gerald has appeared on-screen and on-stage with such luminaries as John Travolta, James Gandolfini, Lorraine Bracco, Christopher Walken, Jeffrey Donovan, Alice Ghostley, Robert Hays, Sharon Gless, Tom Sellick, Robert Urich, Dennis Farina, Scott Caan, Michael McShane, Ann Crumb, John Schneider, Don Johnson, Keegan Michael Key, and Philip Michael Thomas, in addition to many other notable actors. He has also worked with such directors as Barry Sonnenfeld, Tim Matheson, Ted Kotcheff, Damian Harris, Allan Arkush, and many others and studied acting with Dom Deluise, Burt Reynolds, and Tony Sheperd, to name a few.
For five years, he was program chairman of Miami's PAAF Actors' Workshop, where he taught scene study, cold reading, monologue, and improvisation classes. He has also taught improvisation at the John Robert Powers School in West Palm Beach and directing for the Palm Beach State College Film Department. Gerald Owens served as the company's producer, staff instructor, business manager, and artistic director of the Laughing Gas Comedy Improv Theatre Company.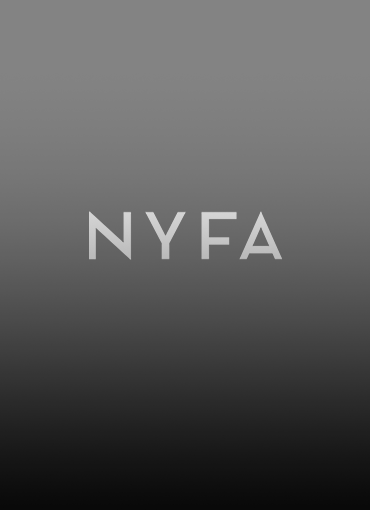 Mark Mochabee
---
Mark Mocahbee has over 35 years of professional experience as a director, writer, actor, and producer. His extensive work on both sides of the camera includes numerous film and theatre productions with such distinguished artists as Barry Levinson, Dustin Hoffman, Jon Jory, Edward Albee, David Petrarca, and Rebecca Miller. Mocahbee holds his BS and MFA degrees from The University of Miami, and has worked at many of the nation's premier theatre venues, including the Cincinnati Playhouse in the Park, Shakespeare & Company, and Actor's Theatre of Louisville. Mocahbee has served on the faculty of the University of Cincinnati College Conservatory of Music, Xavier University, and Miami University at Oxford.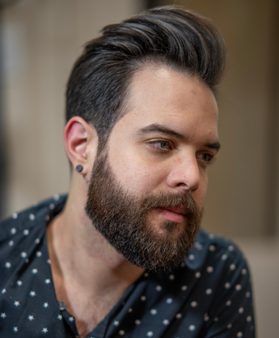 Eddy Moon
---
Eddy Moon is a Latin-American producer, editor, and colorist, with over a decade of experience, based in Miami, Fl. Moon received his Bachelor's in Film Production at the Art Institute and then pursued his Masters in Global Strategic Communications at Florida International University. Moon's work concentrates on storytelling at an international level, by molding a story out of the most human language, visuals, and color. He worked in the editorial department of MTV and Nickelodeon, before deciding to start a production company with some of his closest collaborators, the White Elephant Group Films.
Working with his film collective, he has not only edited and color graded multiple productions but has also produced various short films, commercials, and music videos. His 2018 film, Scenes From Our Young Marriage, premiered at the Borscht and Miami Film Festivals, before being distributed by PBS broadcasting. His 2020 film A Postcard to Nina has screened in festivals and museums across the United States, Canada, and Europe.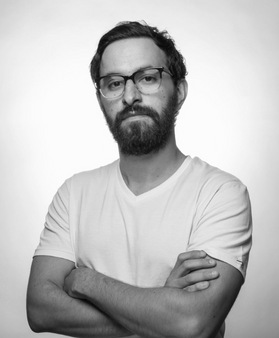 Daniel Abrusci
---
Daniel Abrusci is a multi awarded audio engineer with over 12 years of experience.
He has worked in recognized studios such as Quad Studios (Nashville, USA)
10K Islands (Los Angeles, USA) and Red Squid Studios (Miami, USA).
Daniel started learning pro tools in 2007 right after graduating high school and he was working in audio post production by 2008.
He has a Bachelor's degree in audio engineering and a Master's degree in sound design and mixing for film, TV and Videogames.
He enjoys recording and mixing music, doing sound design and mixing a variety of projects like feature films and documentaries.
Daniel has been teaching sound to film students at the New York Film Academy since 2016.
Some of his credits include:
MUSIC
– Enrique Iglesias ft Wisin, Conrad Sewell, Marta Sanchez, Todd Morse (The Offspring, H2O), Major Lazer.
TV:
BBC, NBC, Cbeebies, Nickelodeon, History channel, Georgia Lottery, Florida lottery, Walgreens, Gatorade, Scout boats, Samsung, Sony, Care Plus, Toy's r us, Waze, Epic in motion, Delta Airlines, Telemundo, among others.
FILM:
– Dawg Fight, 30 for 30 (The U part 2), UMA, Cadena perpetua (Life sentence) short film, Devuélveme la vida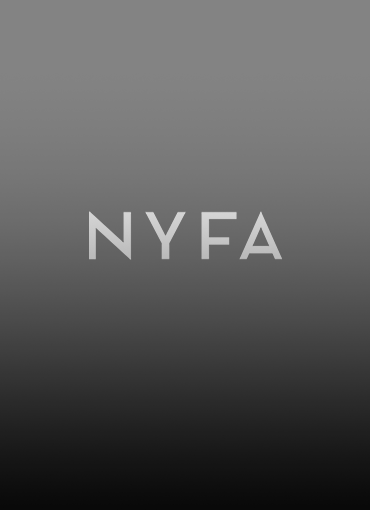 Luisa Ibañez
---
Luisa Ibañez is a Content Producer and member of The Academy of Television Arts & Sciences. She has more than twenty-five years of experience in the US and LATAM media industry, including an overall of 1000 hours of content produced in different formats for diverse audiences and three International Emmy nominations for projects premiered on the US primetime. From this journey, she understands the expectations of diverse audiences in Latin America, Spain and Latinos in the US. Credits as Content Producer, Planning Manager, and Operational Producer on the successful Hispanic TV Series and telenovelas from NBC Telemundo, Univision, Televisa, and Movistar prove her high-quality deliveries in projects distributed in more than 100 countries and over 35 languages.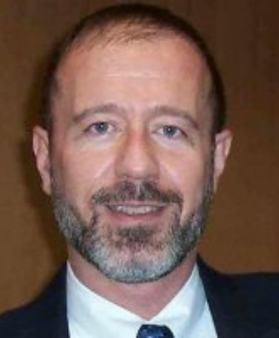 Dr. Mark Woods
---
Dr. Mark Woods holds a Ph.D. in Film Studies from the Film School for Wales and a B.A. in Liberal Studies / Film Studies Certificate from Florida International University, F.I.U., 'cum laude.' He is a qualified British lawyer, holding the LL.M. in Intellectual Property Law 'with Distinction' from Glamorgan Law School and the British Graduate Diploma in Law. Dr. Mark Woods serves on the faculty of the New York Film Academy (NYFA), South Beach Campus, having previously lectured abroad for 13 years, on the faculty of the British Creative Skillset Screen Academy, Cardiff, U.S.W., the F.I.U. Czech Film Study Abroad Program – Prague, and on the faculty of the University of Molise, Italy. He is an External Examiner for the International Baccalaureate in Film (IB) in Geneva, Switzerland. Dr. Woods has worked with the Miami International Film Festival and served on boards including IFP/Miami, Outshine Film Festival (formerly MGLFF).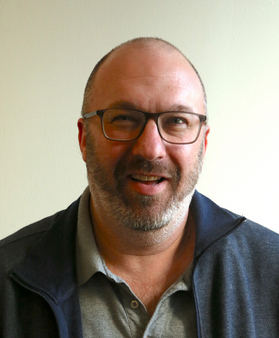 Adam Coplan
---
Adam Coplan's resume boasts senior executive posts with three of the most prolific producers in the industry, Joel Silver, Scott Rudin and John Davis. Beginning as Story Editor at Silver, then running development at Rudin as Vice President before moving on to Davis, Adam worked on scores of critical and commercial hits such as The Matrix, Wonder Boys, The Truman Show, A Simple Plan, In & Out, Sleepy Hollow, I, Robot, Alien vs. Predator and Behind Enemy Lines among many others. Adam left to work as an independent producer, setting up Flash Gordon at Universal where he also produced The Express. Switching to the creative side, Adam wrote and directed the tragic feature film It's Dark Here. Adam's teaching began in UCLA's Extension Program, where he honed his approach of mixing the academics with the practical. His first book, Being Professional, was published in 2016. Final Draft asked him to adapt his Road Map outlining system into a template for their software. After an adjunct position at Chapman and various guest lecturing spots, Adam settled in Miami and joined NYFA. He continues to write and has several projects in various stages of development.