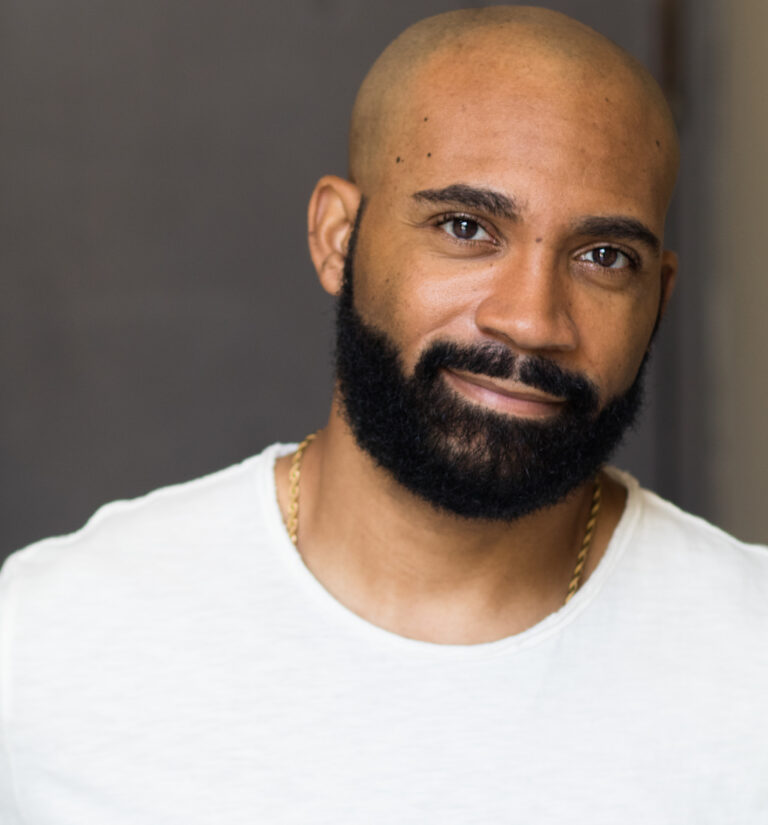 Preston Butler
---
MFA in Acting, California Institute of the Arts.
Preston Butler III is a multi-hyphenate artist who engages in acting, directing, writing, and music. He has performed all across the United States as well as internationally in France, Belgium, and Scotland. Butler starred as Kitch in the West Coast Premiere of Pass Over by Antionette Nwandu (She's Gotta Have It) at ACT Seattle, in which he won Best Actor in a Play. In 2021, Butler made his network television debut as a jazz pianist (Kendle Spotnitz) on NCIS. Preston also wrote and directed an original theatrical production at his alma mater, Vanguard University. Created in collaboration with current students, the play, God So Loved: Do We?, explored the complexities of racism, social justice, and faith. This "Digital Play" centered on the new reality of 'stay-at-home' virtual communications with each scene taking place via Zoom, FaceTime, and social media posts. Butler voices Cooper Calhoun, a recurring character on the Focus on the Family audio series, Adventures in Odyssey. Most recently, Preston narrated The Souls of Black Folk by W.E.B. Du Bois for Apple Books as a part of their celebration of Black History Month. As an educator, Preston worked intensively with the CalArts Community Arts Program (CAP) developing new programs centered on digital content creation and the various elements of filmmaking. For the Screenwriting Department in LA, Preston teaches Acting in the Script To Screen course, as well as Scene Study. For the Producing Department in LA, he teaches Acting for Producers.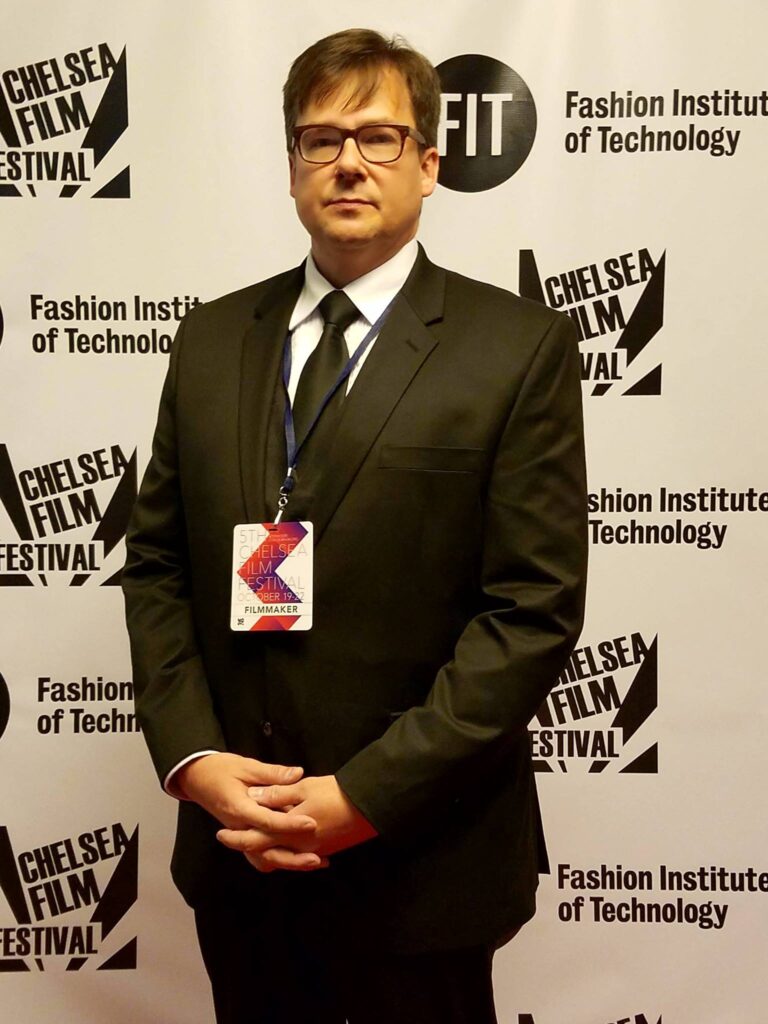 Michael Thomas Cain
---
Michael Thomas Cain is a writer, director, and producer for film and theatre. Michael is the founder of Forgotten Artist Productions (a full service production company), and in the last few years, this production company has produced several film projects (all written and/or directed by Michael) that have been screened at prominent international film festivals and collected numerous film awards and nominations at these festivals. The current movie Not Approved For Cancer Treatment, also written and directed by Michael, was recently screened at the Austin Revolution Film Festival, gaining 4 award nominations. In May of 2022, Michael wrote and directed the play version of "Not Approved For Cancer Treatment" in the New York Theater Festival. Recently, Michael's play ENOUGH'S ENOUGH! was presented by the UR Here Theater Company in Fresno, California. In recent years, Michael wrote and directed WHERE ART LIVES (performed at UNDER St. Marks Theater) and "Eliminated" (performed at Manhattan Repertory Theatre) for the stage. In 2012, Michael wrote, directed, and produced ENOUGH'S ENOUGH! at La MaMa Experimental Theatre Club as part of the NY International Fringe Festival. Michael has earned an M.F.A. in Dramatic Writing from Adelphi University and a B.A. in Communications/Theatre from Augusta College.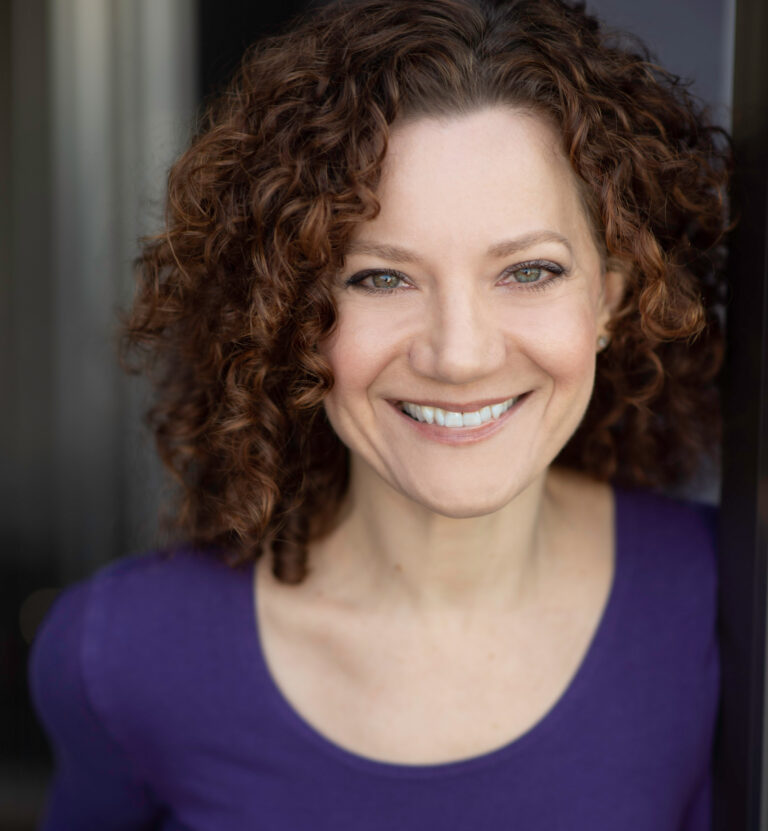 Kathryn Jane Calahan
---
Kathy Calahan is a Broadway performer, teacher, and choreographer–and is happiest when her skills help to inspire future generations. She is currently teaching tap and theatre dance classes at the Professional Conservatory of Musical Theatre at NYFA, Dance Molinari, and the Manhattan Movement and Arts Center. She has taught voice at the MTC's School of Performing Arts, LaGuardia Community College, The Broadway Artists Intensive, and The Broadway Arts Lab. Kathy enjoyed a five-year run in Broadway's Mary Poppins, where she performed as a swing, covering over 10 parts, including Bird Woman, Mrs. Corry, and Miss Lark. She toured nationally in the original production of Ragtime, shared the stage with Tony Curtis in Some Like It Hot, and danced in Randy Skinner's pre-Broadway production of White Christmas. Favorite regional credits include Dolly in Annie Get Your Gun, Josie in George M!, Polly in Crazy For You, and Woman 2 in And the World Goes 'Round. As a choreographer, Kathy's credits include White Christmas, Cole!, The Fantasticks, How to Succeed…, The Melody Lingers On, and Broadway's Easter Bonnet Competition. Kathy received her BFA from The Boston Conservatory, and was trained classically in voice and piano at The Eastman School of Music. Teachers and mentors: Bob Audy (tap), Luigi (jazz), and Rita Shane (voice).  www.kathycalahan.com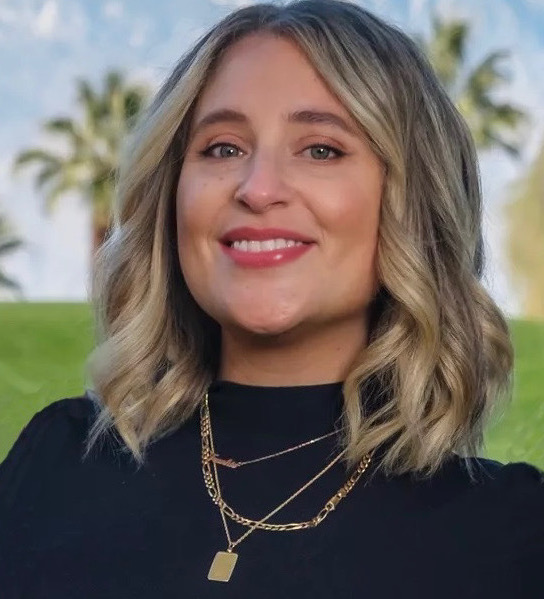 Rachel Callman
---
BA in Advertising, University of Florida
Rachel is a comedy writer who has written for the Comedy Central show Tosh.O and worked for the Nickelodeon Kid's Choice Awards. She is the Director of Operations for Untitled Ladies Script Club and a mentor at Made In Her Image. She currently has a comedic biopic about the co-founder of OPI Nail Lacquer in development at Cavalry Media with Dana Brunetti (The Social Networ, Captain Phillips) with Robert Luketic attached to direct and a half-hour pilot in development with Idina Menzel's Loudmouth Media. In the Screenwriting Department in LA, she teaches Comedy Writing, Adaptation, Story Generation, and TV Workshops.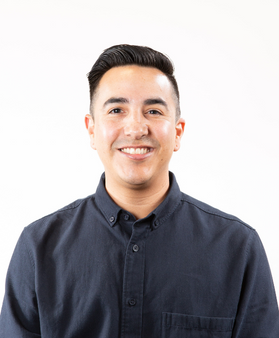 Tony Candelaria
---
Tony Candelaria began his career at Cafe FX in Santa Maria CA. as a CG modeler for feature films and television. In 2001 Tony worked at Warner Bros animation, developing and animating pilots. in 2005 he worked at Laika animation, making stop-motion animation for films, Coraline and Paranorman. Currently, he is creating puppets for Guillermo Del Toro's Pinocchio at Shadow Machine. Tony lives in Los Angeles.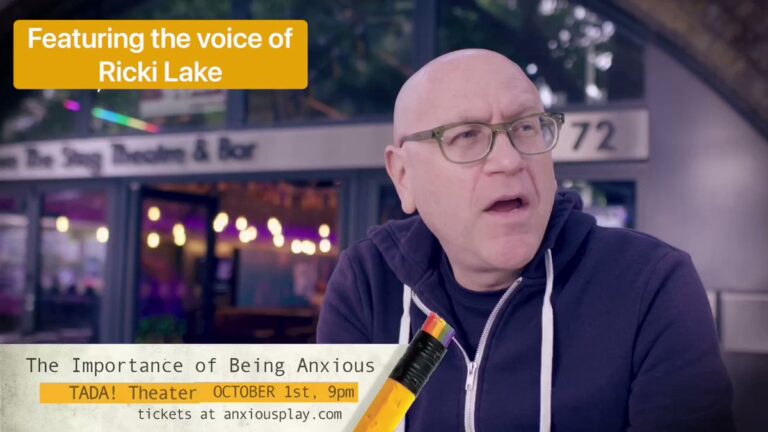 Hal Cantor
---
MA in Dramatic Writing, NYU; MS in Journalism, Northwestern University.
Hal writes television, film, and theater. He is currently writing on the second season of Great Escapes with Morgan Freeman for The History Channel. His comedy, To Hal & Back, was optioned by Sony Pictures Television. He wrote on Fusion channel's acclaimed special, The Naked Truth: Dirty Little Secrets, which broke The Panama Papers story. Prior to that, his drama pilot, Mouthpiece, was bought by Fox Television Studios. He wrote The Lake Effect, a one-hour drama pilot for Showtime, developed with Emmy-winning director Scott Winant. Hal also sold the drama pilot, Twilight, to Sony Pictures Television. In features, he developed a comedy with John Davis Productions. Hal's had multiple plays produced. His new one-man show, The Importance of Being Anxious, debuted at London's Camden Fringe. For the Screenwriting Department in LA, he teaches Online Screenwriting courses in Television.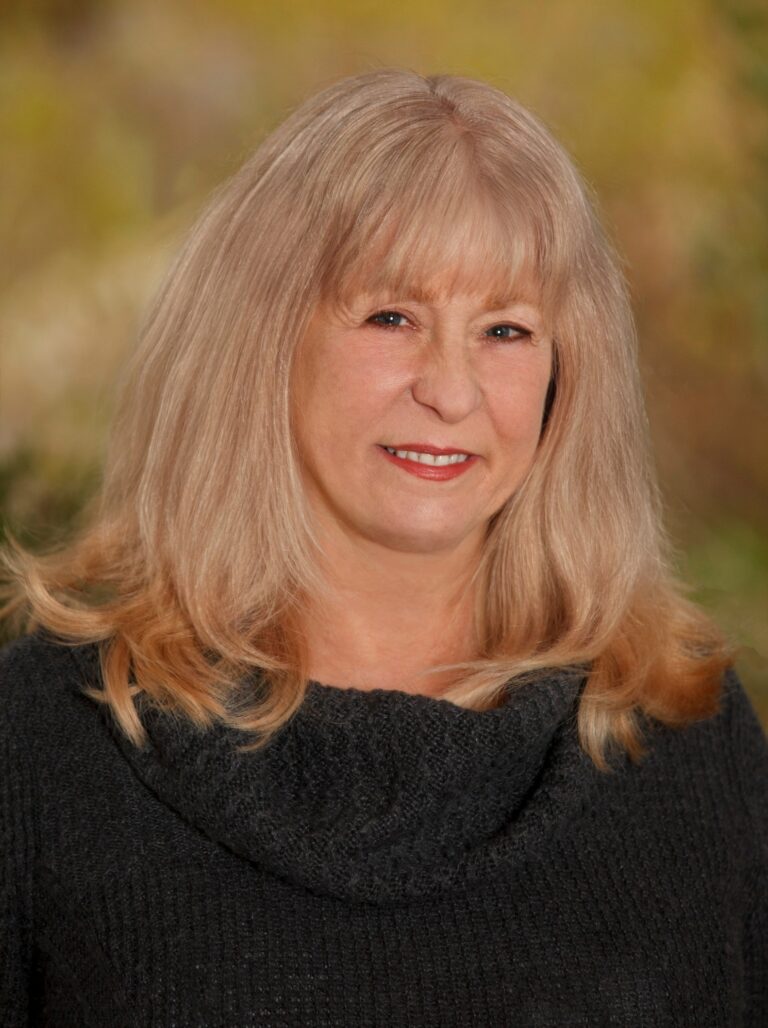 Denise Carlson
---
Denise Carlson is a producer, consultant and development executive with twenty five years of experience in the entertainment industry. She was at Disney Channel for 9 years as the Director of Original Movies, responsible for overseeing the development and production of 47 television movies, including the megahit High School Musical, as well as other highly successful films such as Wendy Wu and The Cheetah Girls movies. She has also produced series for Disney+ and independent productions. She is on the board of the LA Femme film festival, which is dedicated to presenting films that are made by and about women. She has a BFA from Rollins College and a Master's Degree in Counseling Psychology from Ryokan College.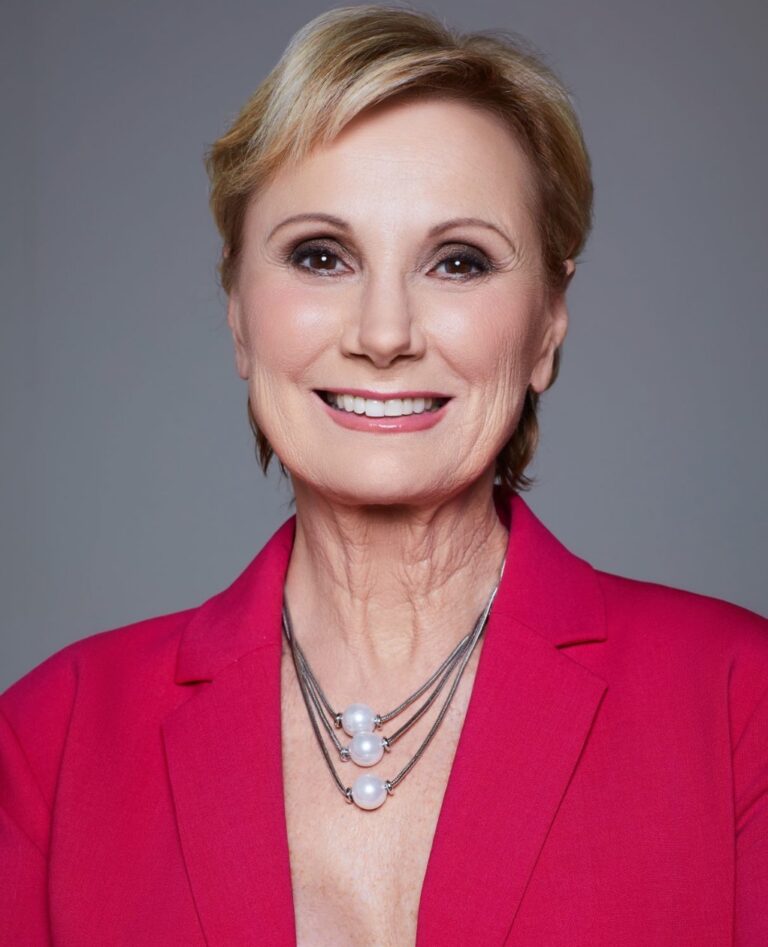 Roxanne Captor
---
Roxanne Messina Captor is an Emmy-nominated, Humanitas Prize-winning creator/ producer/writer/director. She executive produced and wrote the story for Hallmark Channel's Dream Moms, starring Tamera Mowry-Housley and Chelsea Hobbs, premiering on May 13. Captor admits. "I always write from personal experience," and fortunately, she's had an interesting life to draw from, but she is equally focused on elevating others, especially women, to gain a foothold in the entertainment industry. Towards that end, Messina Captor is a current member of the California Arts Council, appointed by Governor Gavin Newsom, and she's currently a Film and Television Studies professor at New York Film Academy and Santa Monica College, after teaching at Cal Arts, Emerson LA, UCLA and Loyola Marymount.
Messina Captor received the Emmy nomination and a Humanitas Prize for producing CBS' Home Sweet Homeless, she also directed and produced Lifetime's Her Married Lover and CBS' Fatal Vows, produced HBO's Dead on Sight, and wrote/produced/directed and choreographed countless other award-winning shorts and theatrical productions. Messina Captor is the former Executive Director of the San Francisco International Film Festival and Film Society, and she was awarded France's Chevalier de l'Ordre des Arts et des Lettres for her producing/directing work in films.
It all began in Chicago, when her mother, a ballet dancer, gave up her career to become a devoted mom who inspired her daughter's appreciation for the arts, especially dance. Messina Captor was accepted into the Chicago Lyric Opera at 12 after dancing as a child in Equity musicals and at the Goodman Theatre, followed by stints in NY's Harkness Ballet, the Béjart Ballet in Brussels and Paris and guesting at the Metropolitan Opera Ballet before eventually being cast in Bob Fosse's Pippin on Broadway after 11 previous rejections for Fosse shows. She also danced on-screen in the films The Best Little Whorehouse in Texas, Xanadu and Pennies from Heaven, and she became the assistant choreographer to Gene Kelly on her mentor Francis Ford Coppola's One from the Heart. "By age 30, I and most dancers are looking for new careers as their bodies are done," says Messina Captor. She became one of the founding production executives at TNT. Overseeing other people's films helped her clarify her actual goal of being a creator herself and telling her own stories as a producer/writer and director. Messina Captor confessed, "I realized that my dance skills of passion, discipline, organization and dedication, coupled with my network exec background, were perfectly suited to producing, so I never looked back and stayed happily behind the camera ever since."
Messina Captor's awarding-winning documentary shorts, Homecoming: Veterans, Wives and Mothers and Thank You for Your Service also screened at the UN and Doctor Biden's Common Defense Organization. Her award-winning short, A Couple of White Chicks at the Hairdresser premiered at the Cannes Film Festival Short Film Corner before debuting on Comedy Central.
With multiple films and TV series in pre-production or development, Messina Captor continues to find inspiration for her future projects all around, but her best source material is always found in the woman in the mirror.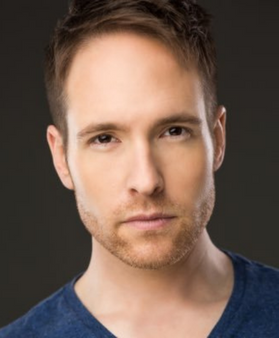 Nick Cartell
---
Nick recently completed a two and a half year run as prisoner 24601, aka Jean Valjean on the National Tour of Les Misérables. He was previously seen in Paramour, the first musical produced on Broadway by Cirque Du Soleil, where he was a standby for and performed the three male lead roles. He also appeared in Scandalous the Musical, written by TODAY show host Kathie Lee Gifford, about the life and trials of Aimee Semple McPherson, and can be heard on the Original Broadway Cast Recording. Nick made his Broadway debut in the Tony-nominated 2012 revival of Jesus Christ Superstar, understudying the roles of Jesus Christ, Judas Iscariot and the High Priest Annas, all three performed. He has also toured the U.S. and Canada in The Phantom of the Opera.
​​​​
Nick has sung with the South Coast Symphony, the Phoenix Symphony and as a member of the critically acclaimed group The Broadway Boys. In March 2019 he performed his first solo show, Bringing it Home, to a sold out room at Feinstein's/54 Below. Nick and his wife Christine are also the creators of Broadway Fights Ovarian Cancer, a benefit organization raising awareness and funds for Ovarian Cancer research.
​
A graduate of Arizona State University with a BFA in Theatre, Nick enjoyed a brief stint in Japan performing with a certain famous Mouse. While there he met his incredible wife, actress/singer Christine Cartell.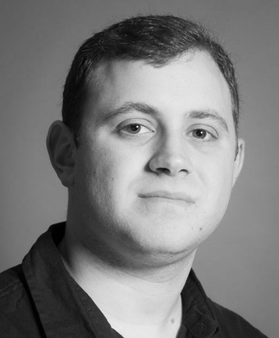 Neil Casey
---
Neil Casey is a cinematographer whose body of work includes feature films, short films, documentaries, music videos, and live events. He started his career in New York, where he worked as a camera operator and lighting technician for film and television before moving to Los Angeles to earn his master's degree. For over a decade he has had the pleasure of working with a variety of artists and companies, including Stan Lee's World of Heroes and POW! Entertainment. At NYFA, Neil works to teach aspiring directors and cinematographers the art, practices, and technologies that exist in the ever-evolving world of cinematography.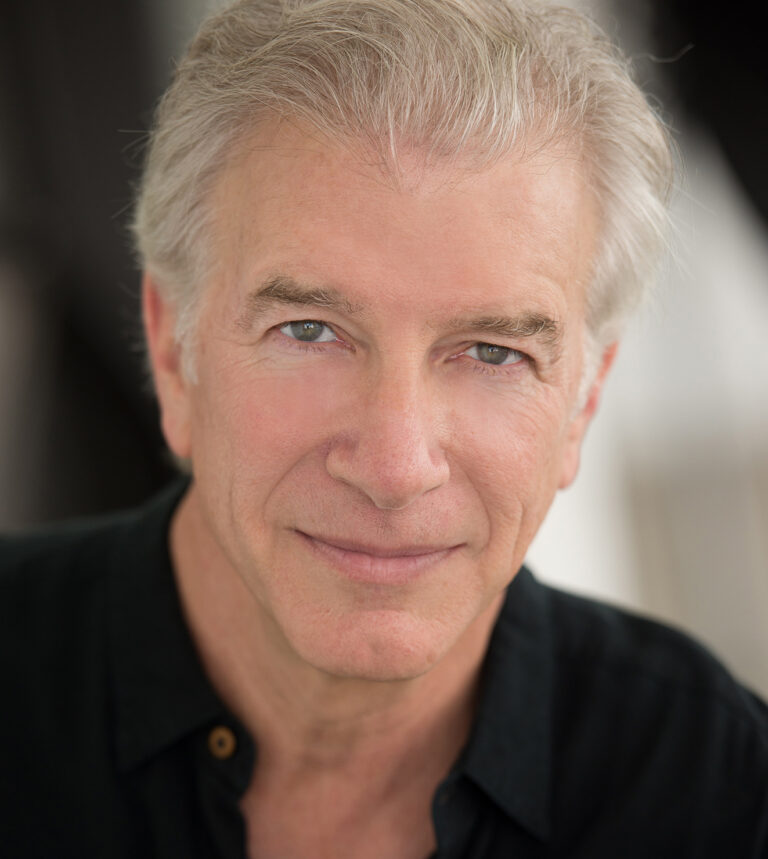 Christopher Cass
---
BA in Theatre, University of Georgia. NY and LA credits include "Rounding Third," "Jerusalem," "Gaining Ground," "RFK" (Off-Broadway), "Sleepwalk," "Born in the RSA," "Much Ado" (Central Park), "Henry V" (Off-Broadway) and "Macbeth." Television credits include: "ER," "Like Family," "Tucker," "Fired Up," "Cedric the Entertainer," "Night Court," and many more.
Marina Catala
---
Marina Catala is a New York-based Producer and Editor who has developed, produced and edited hundreds of hours of television content for networks such as ABC, CBS, NBC, ESPN, Bravo, and The CW. She graduated with an MFA in Editing from the AFI Conservatory in 2003, just as reality TV was emerging as a major presence on broadcast and cable television. She was an Editor on shows like The Biggest Loser, The Amazing Race, and Big Brother, before a desire for more creative input took her out of the edit chair. For several years she oversaw the Post departments of shows like Ink Master and I Used to be Fat, and then took her command of Post Production and applied it to all aspects of Production – from development to pre-production to field producing – as an Executive Producer. Most recently, she was the EP of Impractical Jokers for seven seasons, and the Showrunner of its spin-off, After Party, for three seasons.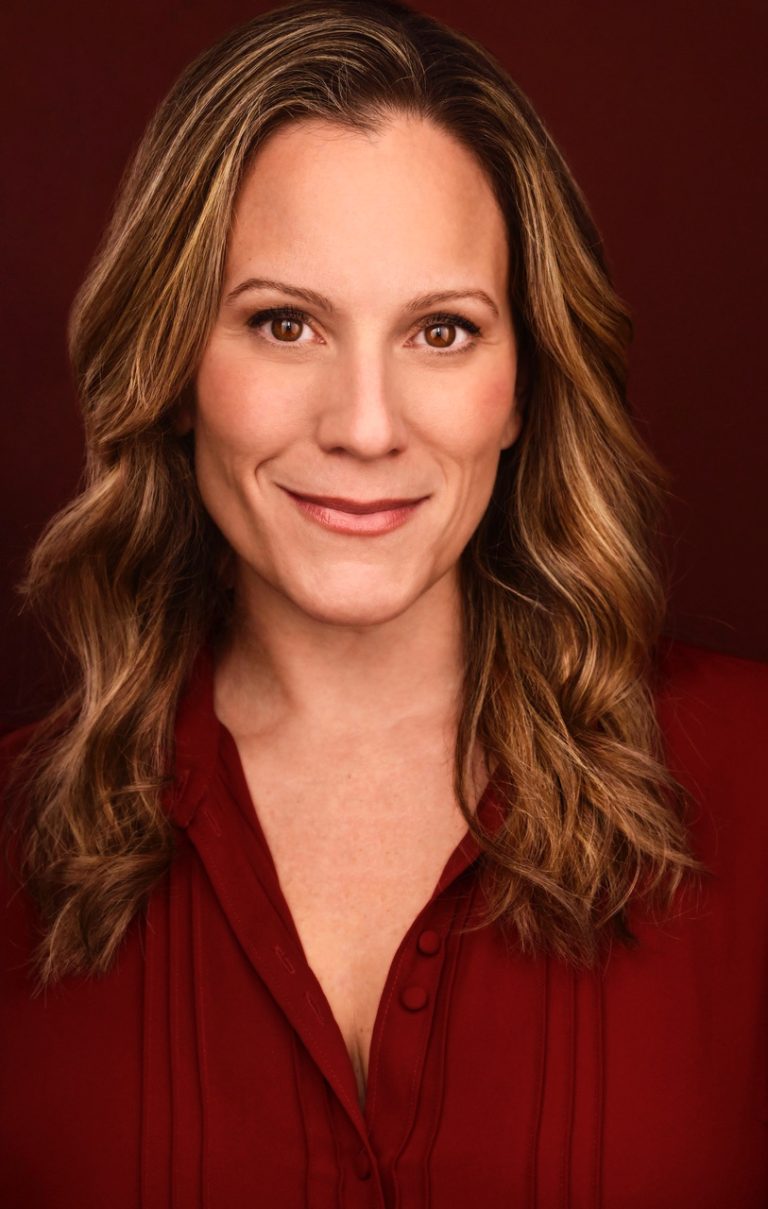 Kristy Cates
---
Kristy Cates has been a professional actress in New York City for over two decades. She made her Broadway debut in the Original Broadway Cast of the smash hit, Wicked, as the understudy to Idina Menzel, and can be heard on the iconic cast recording. She went on to play the lead role of Elphaba in Wicked (Broadway, First National Tour, Chicago), Miss Bassett in Finding Neverland (Broadway), Grandma Josephine in Charlie and the Chocolate Factory (Original Broadway Cast/Cast Recording), Jerry Springer: the Opera (Carnegie Hall), as well as numerous off-Broadway and Regional productions.
She is a professional voiceover artist and has been heard on national tv/radio commercials for such brands as Subway, Almay Cosmetics, Chase Bank, PNC, and more. Kristy is an original member of NYFA's Musical Theatre faculty dating back to 2009 and has taught master classes in musical theatre technique worldwide. In 2019, she was named "Young Alumni of the Year" by her esteemed alma mater, the Cincinnati Conservatory of Music, for her combined accomplishments in performance and teaching. Kristy is honored to be the current Chair of Musical Theatre for the Professional Conservatory of Musical Theatre at The New York Film Academy.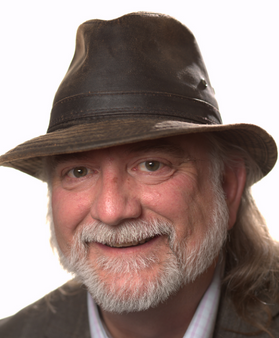 Craig Caton
---
Craig started out by doing makeup effects and animatronic puppets on movies such as Jurassic Park, Terminator 2, Tremors, and Ghostbusters. Moving into the digital era, he worked as a character technical director for Disney Feature Animation and for DreamWorks Animation as a layout artist. Working for Stan Winston, Craig supervised the creation of a network of Silicon Graphics workstations that would later become a core piece of the Digital Domain when Stan partnered with James Cameron and Scott Ross. He is credited as one of the eight co-founders of Digital Domain.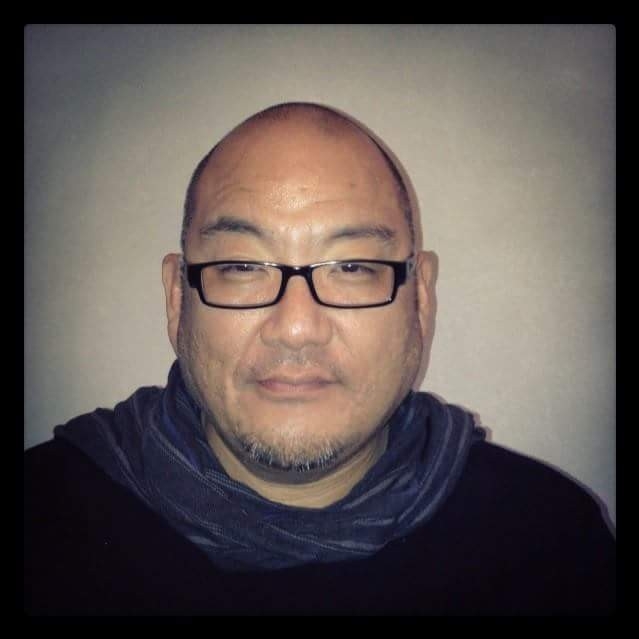 Edward Cha
---
MFA in Film, UCLA TFT
Ed Cha is a writer-director-producer of film and theater. He has worked as a Technical Director for theater, working with world-renowned artists including, Tim Miller, Holly Hughes, Rachel Rosenthal, and Oguri. As a Line Producer, he has produced for the Rolling Stones, and produced Katie Q, Shuffle, and Hello Herman. His company Mean Panda Productions is overseeing a short film production series anthology Three Palms, View Obscured focusing on the themes of homes and homelessness. Ed's has written and will direct one of the shorts, My Honey Bee. For the Screenwriting Department in LA, he teaches Storytelling with Purpose, Scene Study, Elements of Screenwriting, and Feature Workshops. For the Filmmaking Department in LA, he teaches Thesis Prep and Producing.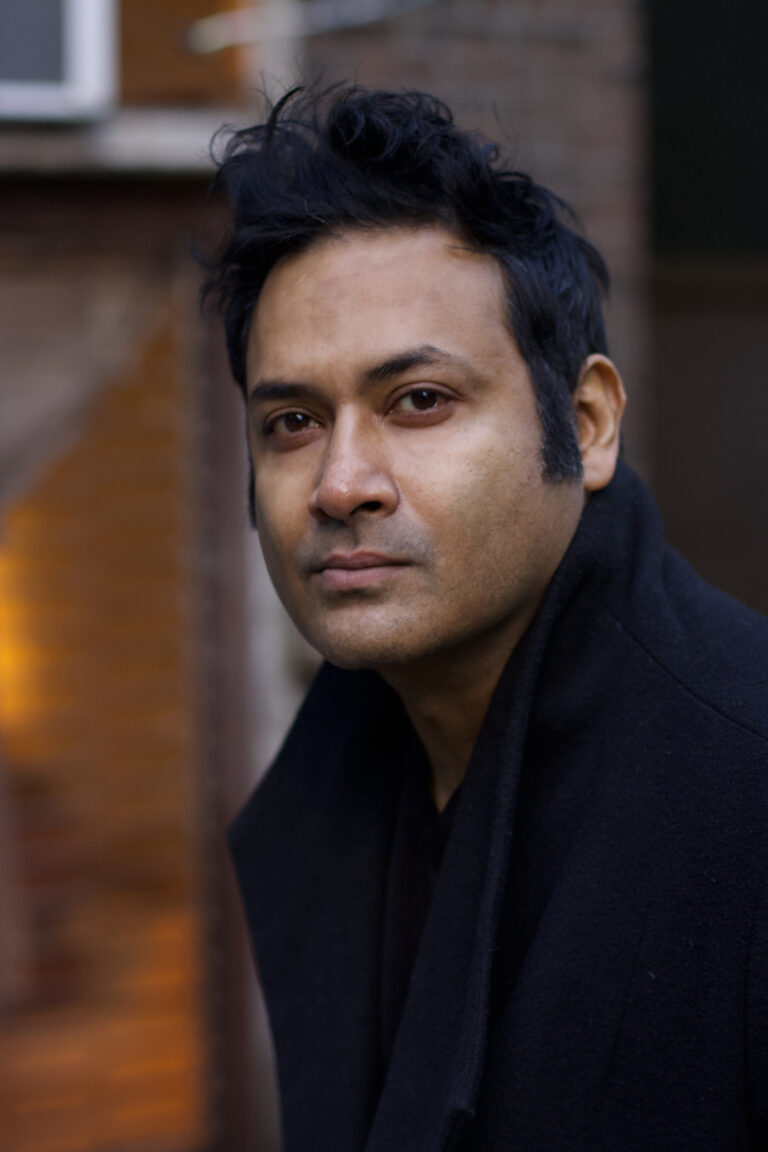 Samrat Chakrabarti
---
Samrat Chakrabarti is a prolific, international artist. He holds a MFA in Acting from the A.R.T/ Moscow Art Theatre School Program at Harvard University. He has appeared/recurred on countless American TV shows and films including Homeland (Showtime), The Sinner (USA), 30 Rock (NBC), Mr. Robot (USA), The Sopranos (HBO MAX), Unbreakable Kimmy Schmidt, (NETFLIX), Sneaky Pete (AMAZON), Damages (FX), Blue Bloods (CBS) and Little Voice (APPLE TV+).
Samrat also works consistently in film, both in Hollywood and International projects, ranging from Spike Lee's "She Hate Me" to Gurinder Chadha's "Viceroy's House" to Sarah Colangelo's "The Kindergarten Teacher" to Deepa Mehta's film adaption of Salman Rushdie's "Midnight's Children".
In addition to being an award-winning actor, Samrat is also an acclaimed musician and director.