We've all heard of the some of the more popularly known diets like the Atkins Diet or a Juice Detox, but what's become a sort of blessing to New Yorkers is the recently proclaimed Pizza Diet. That's correct. According to Chef Pasquale Cozzolino of "Ribalta" in Manhattan's East Village, eating a whole pie at his restaurant provided him with both a filing and relatively healthy meal at only 570 calories. So, while dieting on his delicious brick oven pizza, Cozzolino has lost a total of 100 pounds in just five months! It's no wonder People and Good Morning America, among many other media outlets, have taken the time out to discuss the diet with the Italian chef. "It's not only about a diet it's about a lifestyle," says Chef Cozzolino.
To continue the celebration of this magnificent diet, the New York Film Academy commemorated Chef Cozzolio by filming a 360 degree / Virtual Reality video at the new dining hot-spot, Ribalta. The VR, 360 video was directed by NYFA Florence Program Director Diana Santi, shot by NYFA Florence Equipment Manager Nicola Ciccarelli, and included cast and crew made up of acting and filmmaking students and alumni.
"This terrific video from the New York Film Academy will drive you straight in the heart of Ribalta," said Owner, Rosario Procino. "Look around, enjoy and discover our place!"
Having the opportunity to explore this technology for the first time has led to a bit of excitement at the Academy as well.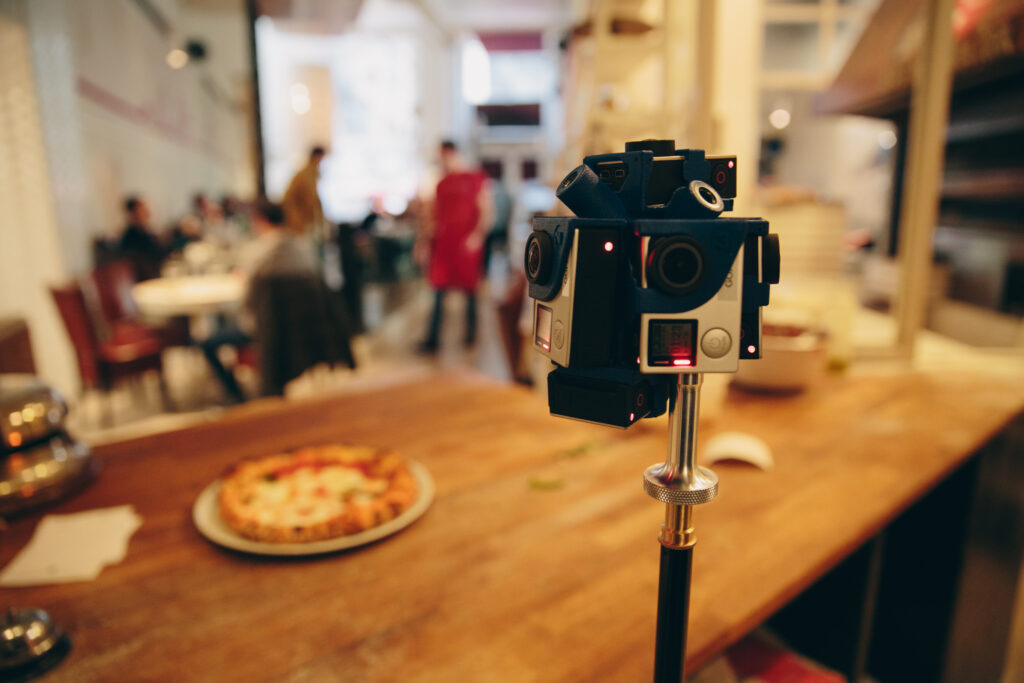 "360 Video and/or Virtual Reality is still a nascent technology," said Diana Santi. "Only pioneers are using it so far and we want to be part of that!"
With the belief that 360 Video / VR will be an integral part of the filmmaking and entertainment world for years to come, be on the look out for more VR content and a Virtual Reality Filmmaking Workshop at the New York Film Academy. Stay tuned!
by nyfa