Academy Award-nominated editor and documentarian Kristen Nutile visited the New York Film Academy recently for a screening of Heroin(e) followed by a Q&A at the NYFA Theatre at the Battery Park campus.
A Netflix original, Heroin(e) was nominated in the 90th Academy Awards Best Documentary Short category. The film follows three community leaders, all women, as they battle the opioid epidemic and work to save lives their city of Huntington, West Virginia, a place where the overdose rate is 10 times the national average. Heroin(e) is directed by Peabody-awarding winning Elaine McMillion Sheldon and edited by Kristin Nutile, a NYFA instructor.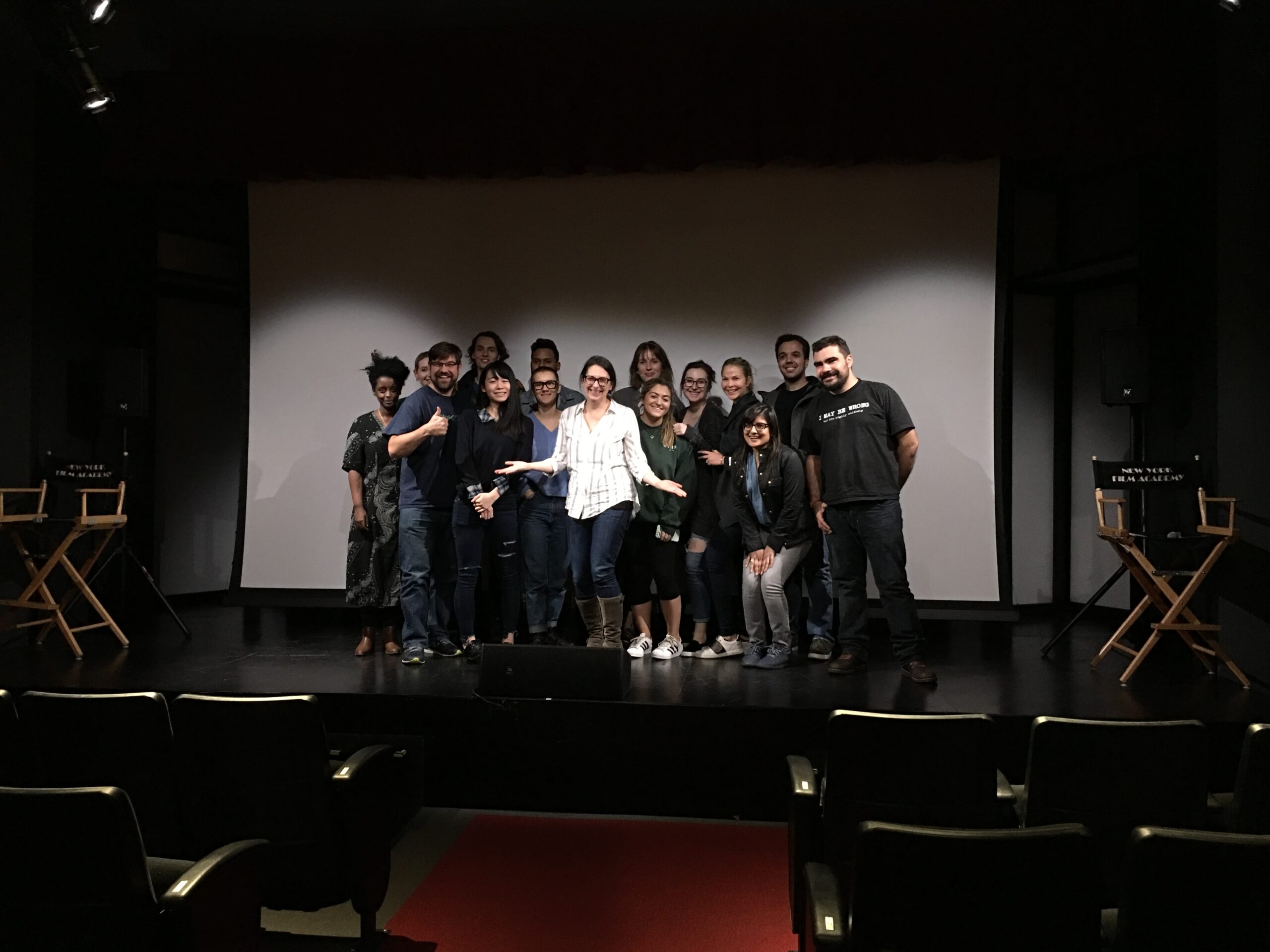 "When I was approached by Elaine, I was very moved by this particular problem and that is why I took on the project," Nutile has told NYFA. "I loved how she was following three women trying to make a difference. I love that it was female-centric."
Despite the early, 7 p.m. start time and the fact that Heroin(e) runs at a tight 39 minutes, the event lasted late into the night, as Nutile generously and thoughtfully stretched her time to answer every student question.
Nutile explained to a packed house of NYFA New York Documentary Filmmaking students, "I choose projects because I am interested in the subject and like to work with great people. Winning awards is never the goal. To be in an Oscar-nominated crew is truly amazing. Ultimately to me, it's about the work."
Nutile has directed six of her own films and edited two dozen more in addition to teaching at New York Film Academy's Documentary Filmmaking program in New York City. The program was named by The Independent Magazine in the Top 10 Academic Programs for Documentary Filmmakers and recently featured in IDA's Documentary Magazine.
Watch Heroin(e) on Netflix. You can also learn more on the website.
by nyfa