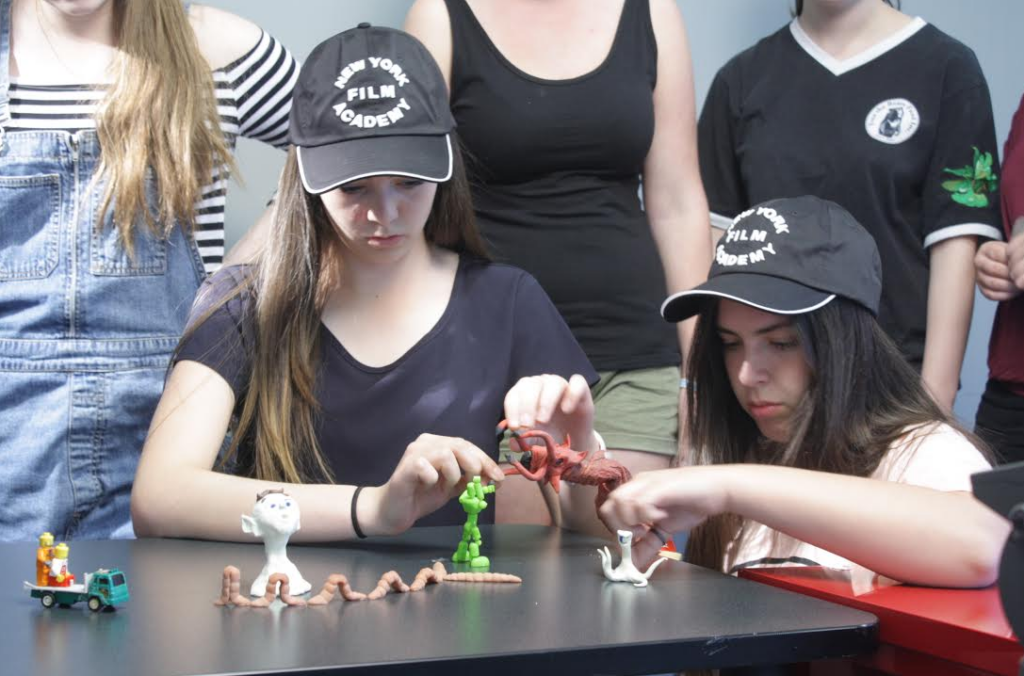 Our student friends from "down under" had a real Los Angeles experience this past week, as Co-Chair of Animation Mark Sawicki gave a lecture on the use of stop motion in fantasy films. Mark screened excerpts from the works of Willis O'Brien such as Lost World 1925 and King Kong 1932. Mark then went on to show the work of Ray Harryhausen, who set the stage for many of the modern fantasy films we see today like Mighty Joe Young (1949) and Jason of the Argonauts (1963). The talk concluded with the amazing fight sequence from Dragonslayer (1981) which showcased the technique of go-motion that allowed the blurring of motion with stop motion puppets all before the advent of CGI dinosaurs in Spielberg's modern classic, Jurassic Park.
What made the lecture all the more memorable was that concurrent with the talk, Mark held an "Ani-jam," where each student had 5 minutes to animate an object before passing it on to the next student to take over the sequence. In this way, the students not only learned the history of stop motion but experienced the process as well by doing it. The animation was all the more special as they used the Australian software Stopmotionpro, famous for its use on the Wallace and Gromit animated films.
Both Mark and the students had a ton of fun and turned out several seconds of animation in a very short time. After the event, it was off to Universal Studios for our guests to share another New York Film Academy adventure!
The New York Film Academy in Los Angeles offers short term workshops and one year programs, as well as BFA degrees in Animation.
by nyfa