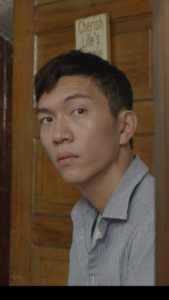 We'd like to congratulate one of our BFA Filmmaking students at New York Film Academy Los Angeles, Chang Hyun Park, whose short film The Script screened at the 19th Bucheon International Fantastic Film Festival. BiFan is a Korean film festival that redefines the fantasy genre films. The festival, which includes 235 total films from 45 different countries, runs from July 16 – 26. 
In the film, his main character, a screenwriter named William, deals with the stress of severe writer's block. Park describes his film as a "twisted" film with a focus on schizophrenia.
Originally from South Korea, Park had been studying film in his home country but never had the opportunity to actually make a film! "I usually studied about film in front of desk," recalled Park. "But I really wanted to make a movie and knew NYFA was known for its hands-on filmmaking programs and its commitment to providing high quality equipment to make a movie."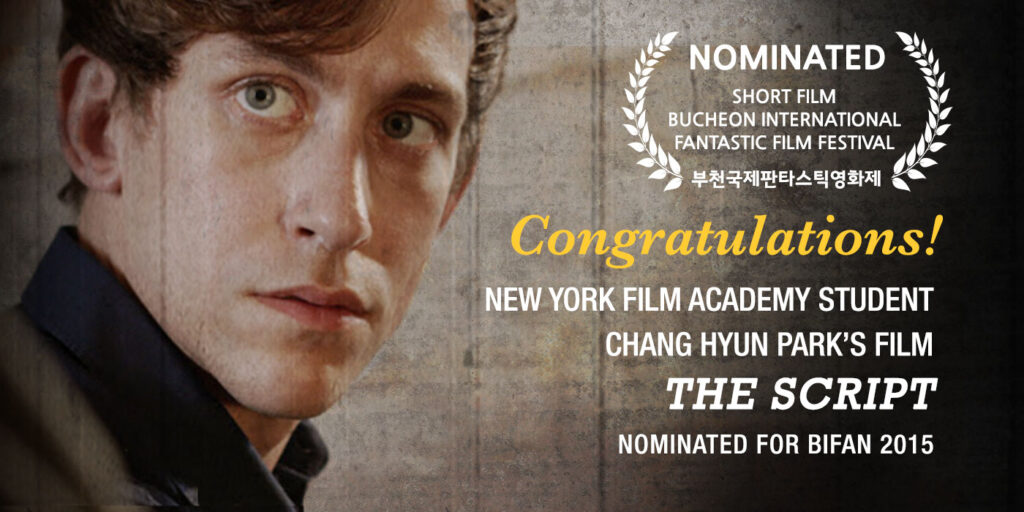 After his one-year filmmaking program at NYFA NYC, Park decided to continue his film education by pursuing a BFA degree at NYFA Los Angeles.
After he graduates, he hopes to use his showcase his films in order to get work in Hollywood as a writer/director. With a film already making the festival circuits as a student, we think he has a great chance to succeed.
by nyfa